NI Water Awards £34 million Electricity Contract to Energia
05 September 2019 16:16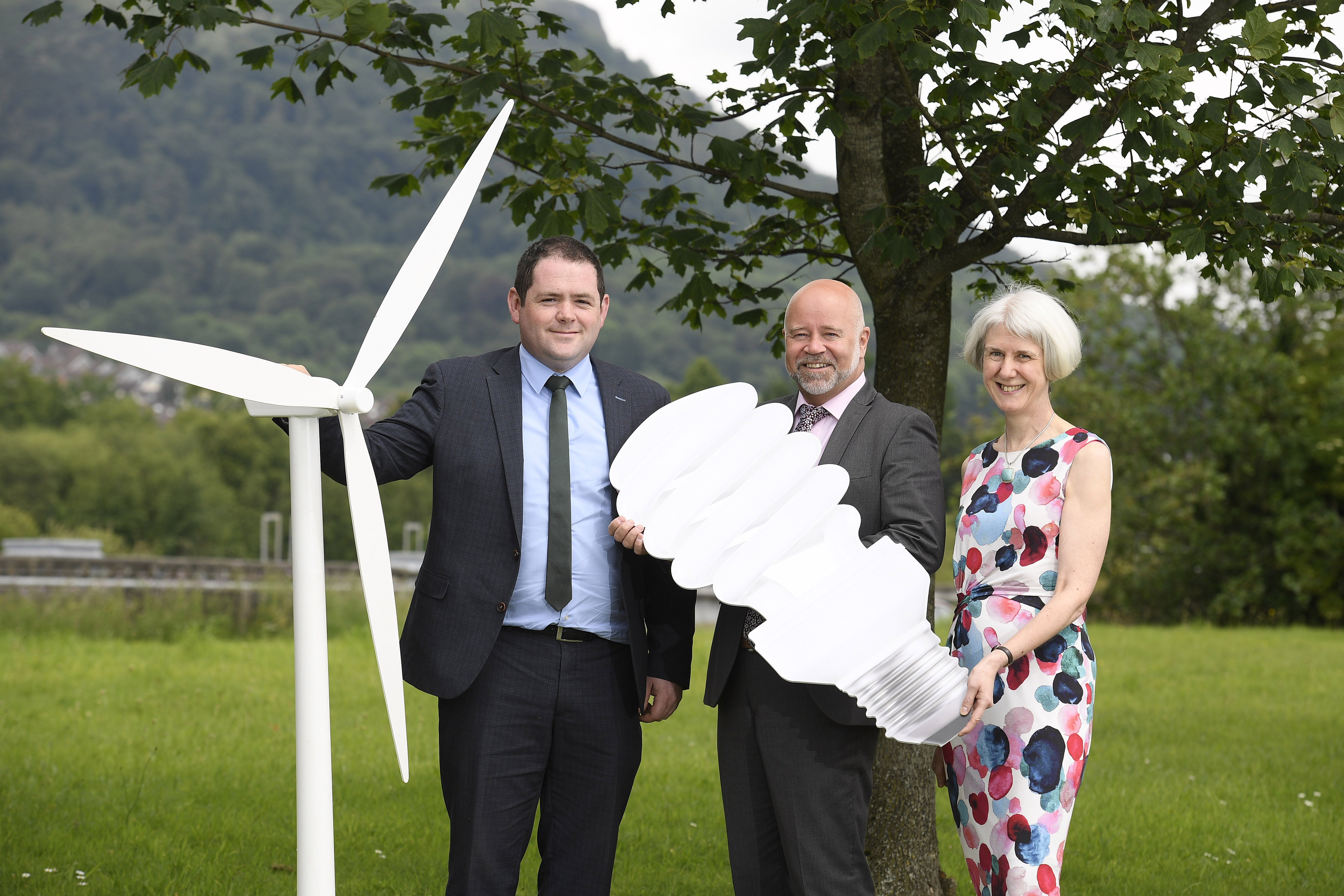 As the largest consumer of electricity in Northern Ireland, NI Water believes it has a leadership responsibility in helping to lower the harmful CO2 emissions that are driving our Climate Emergency. As a result, NI Water has awarded a contract valued at £34 million to Energia, Ireland's leading independent energy provider, a contract that will see the company buying more renewable energy than ever before.
Not only will this contract enable NI Water and Energia to help address environmental concerns, it will also deliver value for customers. Through this contract, 43% of NI Water's electricity will come from certified renewable sources, meeting both the company and NI Assembly's target for the renewable generation of electricity.
Alistair Jinks, Director of Business Services with NI Water, commented:
"This is one of NI Water's largest contracts in terms of annual revenue expenditure. We are confident the terms of the contract will provide excellent value for money for NI Water while meeting our environmental target of sourcing 40% renewable electricity generation by 2021.
"NI Water is also ambitious to go further. A major programme is underway to; reduce the use of energy via the improved control and maintenance of assets, by self-generating more renewable energy on its sites and by buying more energy from local renewable projects, referred to as Power Purchase Agreements. This new contract with Energia is designed to enable this reduction in use as well as the uptake of more renewable generation to take place. The contract is therefore key in helping NI Water to cut the greenhouse gases it emits in using energy to produce and distribute clean water as well as to treat and dispose of waste water safely.
"It is often a surprise to people that NI Water is the largest consumer of electricity. However, with water mains and sewers measuring longer than our entire road network and thousands of assets to maintain, electricity is an essential component of our provision of water and wastewater services throughout Northern Ireland.
"This is good news for both the local economy and the environment. I want to congratulate Energia for winning this significant contract. This contract will further deliver NI Water's policy of being an environmentally friendly and responsible organisation."
Daniel Horgan Head of Industrial, at Energia added: "Energia are proud to partner with NI Water to support them in meeting the needs of communities all across Northern Ireland. We have extensive experience of working with public services and recognise the pivotal role they play in supporting homes, businesses and communities. This contract is a sign of NI Water's commitment to green energy, both within their own operations and also in setting an example for other private and public bodies in promoting sustainability."
This contract is just one of over 400 goods and services contracts overseen by NI Water's Operational Procurement team with a total annual spend of approximately £120m. Approximately 55% of these contracts are awarded to local Northern Ireland based companies. Combined with 100 % of contracts on our £120m capital works schemes being allocated to local construction companies, NI Water's expenditure brings a welcome boost to local employment.
NI Water is an accredited Centre of Procurement Expertise and has attained ISO 9001 registration for procurement.
ENDS
For further information, please contact NI Water press office on 02890354710 or email press.office@niwater.com
PHOTO CAPTION:
From left: NI Water's Damien O'Mullan
Gavin McLean Key Account Manager (KAM) Energia,
NI Water's Head of Operational Procurement Jane Mellor