NI Water completes 160th project under multi-million rural wastewater scheme
12 September 2019 15:15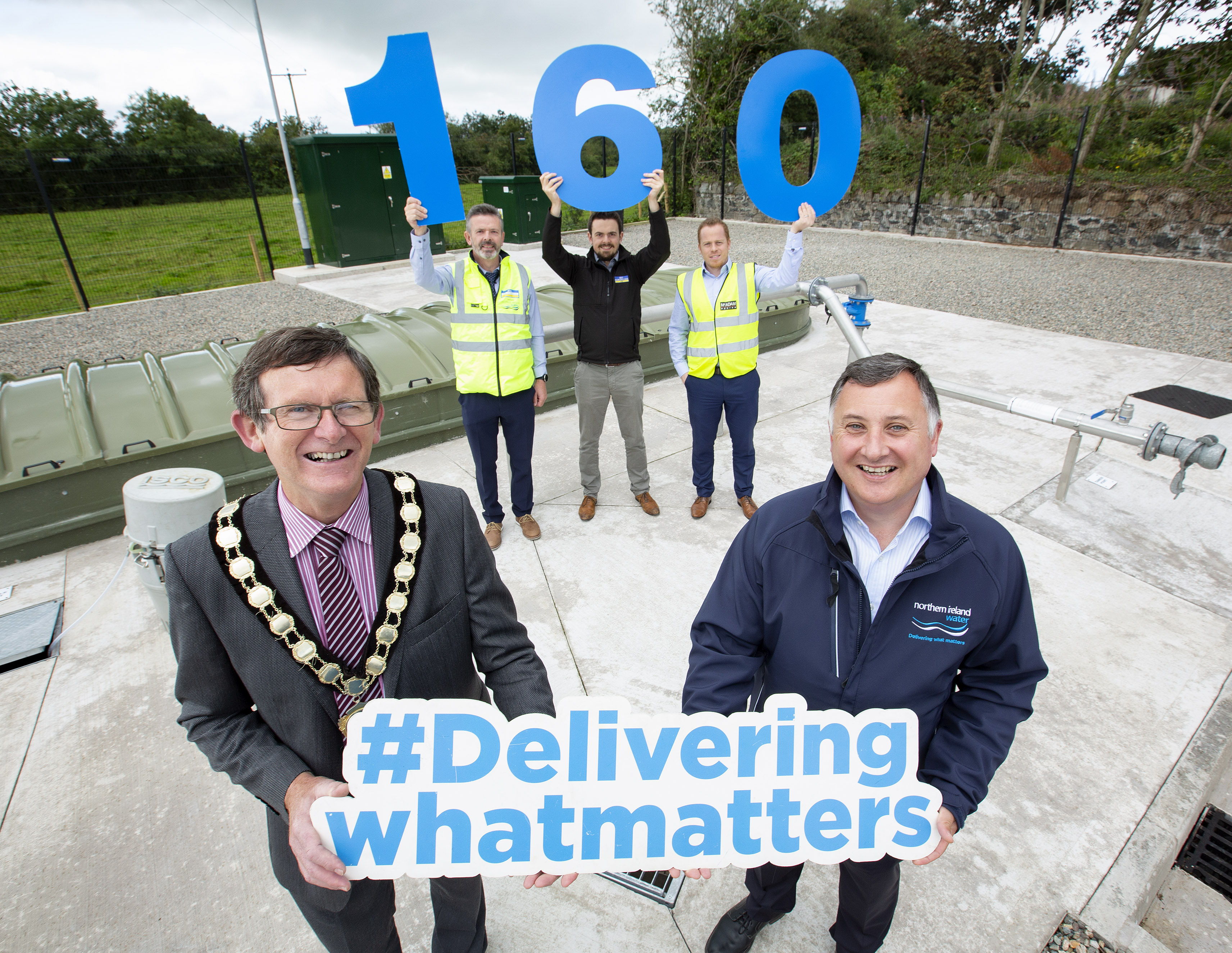 NI Water has recently completed an upgrade of Broagh Wastewater Treatment Works near Knockloughrim, marking the 160th project undertaken as part of its Rural Wastewater Investment Programme.
The programme - which has been specifically designed to upgrade rural wastewater treatment systems serving populations of up to 250 people - has been running since 2008, and by the end of the current phase in 2021, will have seen a NI Water investment of £47 million.
Commenting on this recent milestone and the completion of 160 sites, NI Water's Senior Project Manager, Will Gibson said: "NI Water's Rural Wastewater Investment Programme was set up to tackle widespread refurbishment of some of the 900 minor wastewater works that span the length and breadth of Northern Ireland.
"Each project represents a significant investment in modernising wastewater treatment in rural areas to bring about environmental benefits and cater for local development. I am delighted that 160 of these projects – delivering improved wastewater treatment for more than 20,000 people – have been successfully completed, and I look forward to continued progress on this essential scheme."


Working with its local contractor, Maghera-based BSG Civil Engineering and with technical support from Belfast-based McAdam Design, NI Water has designed and implemented bespoke state-of-the-art wastewater treatment systems to replace ageing filtration units and septic tanks which over the years have become increasingly ineffective.
The current phase of work has also seen projects getting underway locally at Carmean (Moneymore) and Rock Town (Bellaghy), bringing the total number of projects undertaken in Co. Londonderry to 37.
Chairman of Mid-Ulster Council Councillor Martin Kearney said: This is undoubtedly a milestone for the Rural Wastewater Investment Project and in particular for Mid Ulster and the community of Knockloughrim, which is benefiting from this investment and wastewater improvements. I look forward to seeing similar work completed in other local areas, including Moneymore and Bellaghy and commend NI Water for its commitment to improving water quality in local rivers".
Will Gibson concludes: "The scale of the project has required extensive work in rural areas and often in private lands. I would like to take this opportunity to thank not only our project team but importantly, the many landowners and residents for their cooperation throughout this extensive programme of work. Hopefully, rural communities will reap the benefits of this work for many years to come.