Armagh City Sewerage Infrastructure Upgrades
20 December 2019 11:46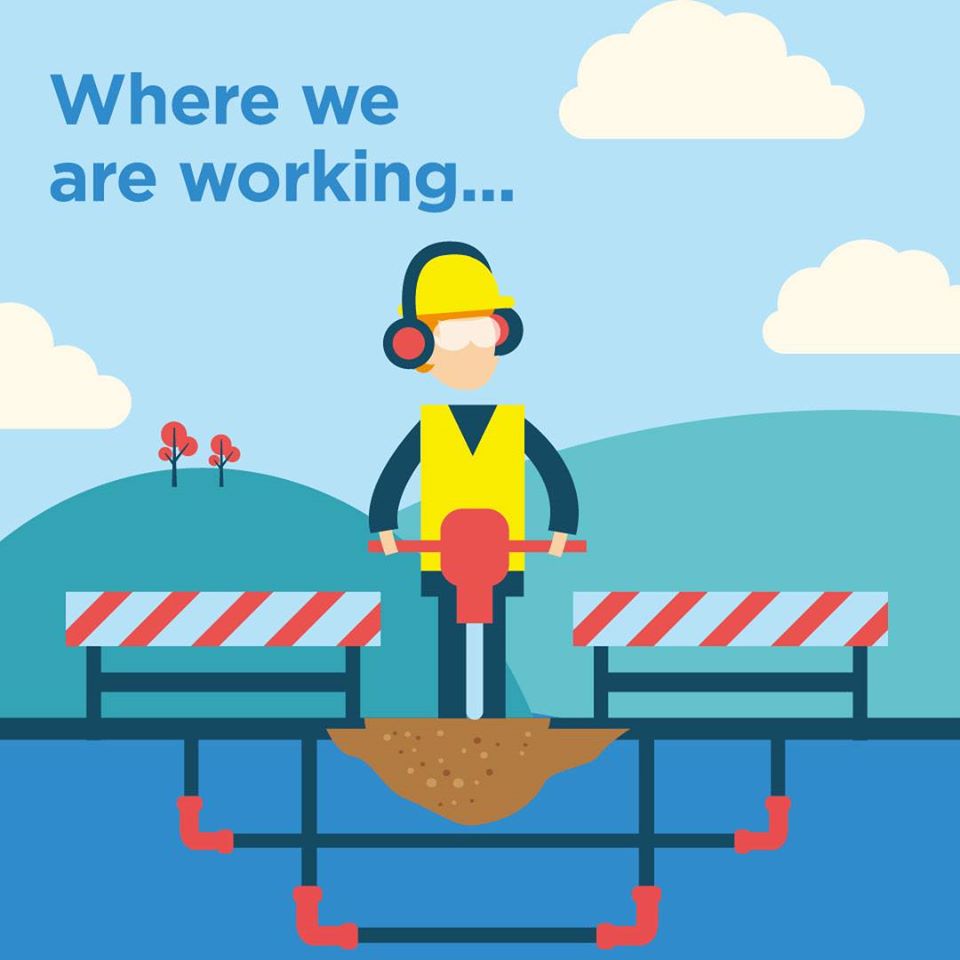 Work is progressing well on a major programme of work to upgrade the sewerage infrastructure in the west of Armagh City. This work, which represents an overall investment of £1.4 million, will include the upgrade of sewers and replacement of an existing Wastewater Pumping Station (WwPS). Work commenced in May 2019 with the construction of a new WwPS at Killylea Road and construction works will be completed early in 2020.
Sewer laying on the Killylea Road will commence on Friday 10th January 2020 and will be completed by Friday 17th January 2020. Following discussions with the Department for Infrastructure, traffic management arrangements will be in place and in order to carry out construction works safely it will be necessary to complete sewer laying in two phases.
•
The first phase involves a road closure on the Killylea Road from the junction with Umgola Road to the junction with Navan Crescent commencing on Friday 10th January to Sunday 12th January.
•
The second phase will involve a lane closure on the Killylea Road from the junction with Umgola Road to the junction with Navan Court commencing Monday 13th January to Friday 17th January.
Sewer laying in Navan St will commence on Monday 6th January 2020, it is anticipated this work will complete on Monday 13th January 2020 and in order to carry out this construction works safely, a lane closure will be required on Navan St from the junction with Windmill Avenue to the junction with Culdee St.
Working hours will generally be 7.00am to 5.00pm however to complete all three phases of work by Friday 17th January, it may be necessary at times for work to be undertaken outside of these hours.
Vehicular access for local residents and businesses will be maintained as far as possible but will be subject to delays and diversions, particularly during the Killylea Road road closure, pedestrian access will be available at all times. Parking restrictions will be in place around the working area.
Grahame Millar NI Water Project Sponsor said:
"This scheme is good news for customers in the local area, as it will reduce the risk of out of sewer flooding and environmental pollution in this part of the sewerage network during periods of heavy rainfall."
"NI Water and our contractor BSG Civil Engineering appreciate the work is disruptive and would like to thank the public for their patience and cooperation during this essential improvement work. We assure you that we will do everything that we can to keep disruption to a minimum."
Ends
All media queries to NI Water press office at press.office@niwater.com or via telephone to 028 9035 4757.