NI Water take 'Tetris Challenge'
07 February 2020 13:22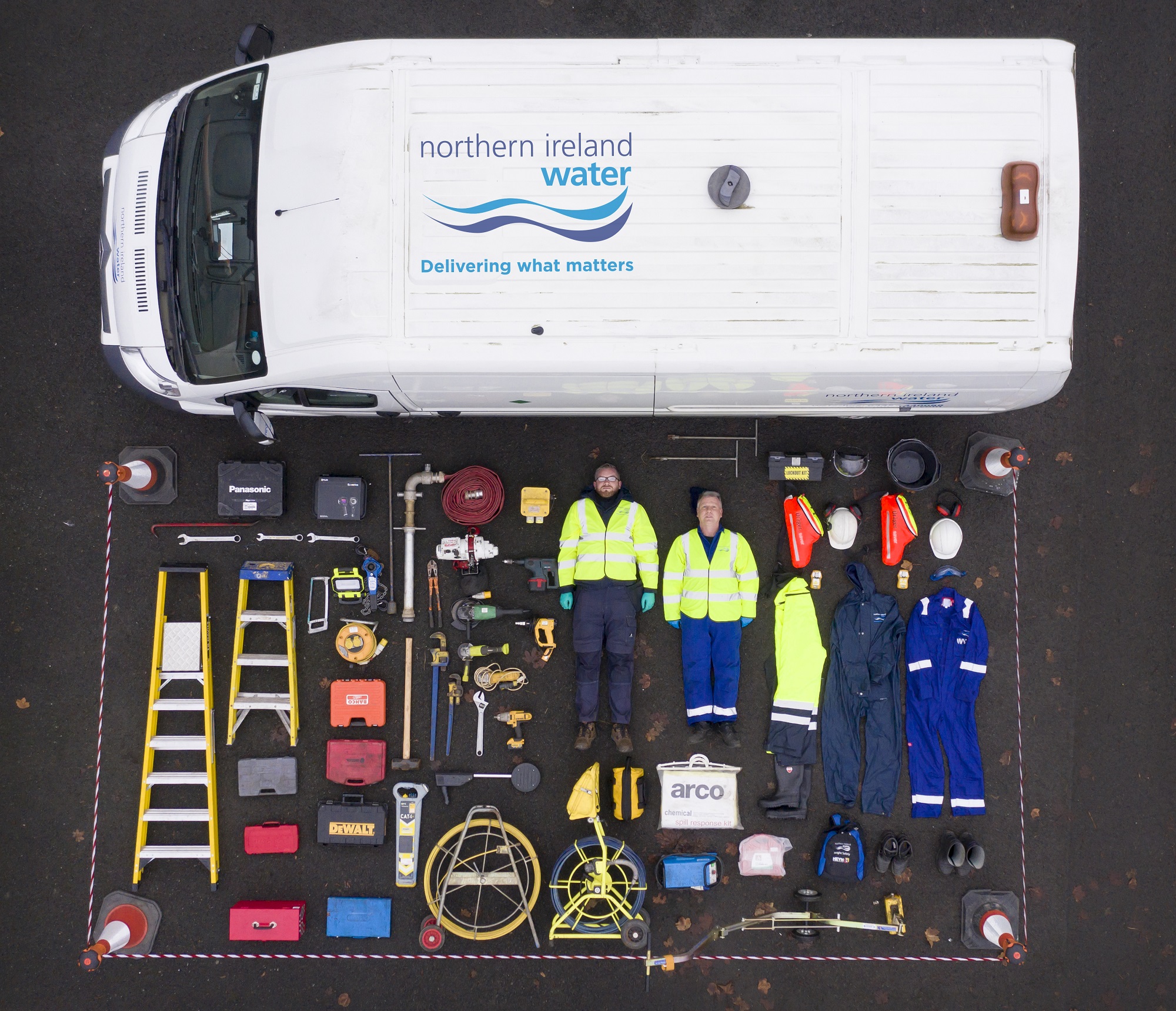 Inspired by the popular online "Tetris Challenge," where emergency services lay out their equipment for all to see, NI Water have made their own contribution to the craze by showcasing some of the equipment required to maintain our Wastewater and Sewerage Networks.
Staff in Belfast unloaded their van to give customers a behind-the-scenes look at the equipment used by our Wastewater teams. Some of the equipment includes, CCTV Survey Camera, Sewer Tracer Reel, C.A.T (Cable Avoidance Tool) & Genny, Magnetic Lifter, Saver Set, Gas Monitor, Safety Harness, Drills, Grinder, Welder along with all the safety and PPE equipment.
Our technicians have to be prepared to deal with everything and anything while working on the sewerage network including Fatbergs, sewer blockages and flooding so showing the range of kit our vans carry was a great way to demonstrate this to our customers.
To help make their job easier, remember to only flush the 3 P's, Pee, Poo and Paper; everything else should go in the bin.
Pictured is Sammy Hamilton (M&E Craft Fitter) and Peter Neeson (Wastewater Networks)
Ends
All media enquiries to NI Water press office at press.office@niwater.com