Rocking Around The Rag'mas Tree
17 December 2020 16:04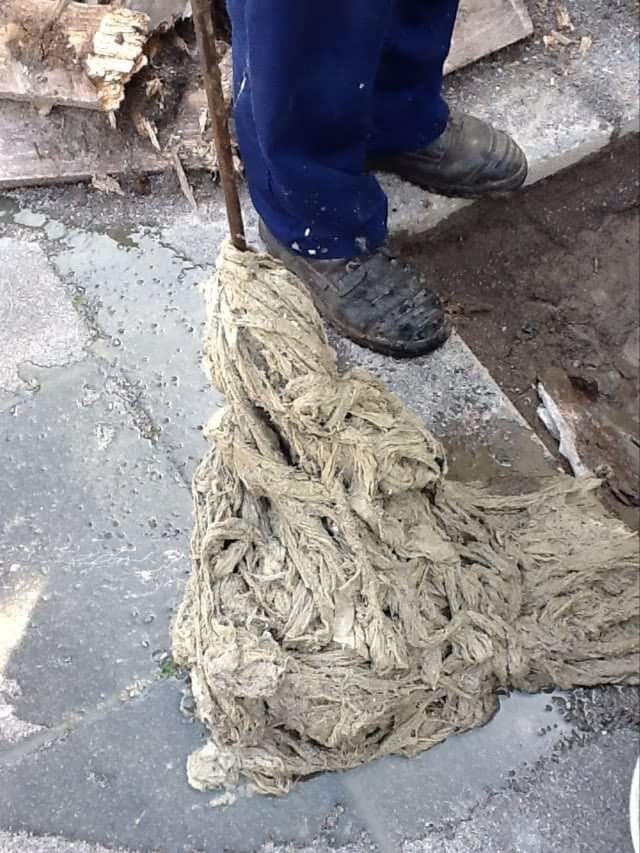 NI Water is appealing to customers to be mindful of what they are putting down the drain this Christmas season after digging out rags in the shape of a Christmas tree.
Davy McCullough, Head of Wastewater comments,
"What goes down must come out and those wipes won't magically disappear on Christmas Eve like those naughty elves, they can join forces with a festive fatberg and cause a blockage in the sewer.

"In this case, the build-up of rags was so severe, we had to excavate in order to unblock it."
According to research carried out by Water UK, 93% of the material causing sewer blockages was made up of wipes - including a high proportion of baby wipes - which are not designed to be flushed. Less than 1% of the domestic waste in the blockages was identified as made up of products which are designed to be flushed, such as toilet paper.*
Davy concludes,
"NI Water is appealing to the public to help us keep the drains clear over this festive period and all year round by only flushing the 3P's pee, poo and paper. The wastewater drain which runs from each house is only a few inches wide and is only designed for human waste and toilet roll.

"Should you be on Santa's naughty list, this could end up spilling onto your street or worse, back up into your home!

"Everyone has a role to play in keeping the drains clear and fat free this Christmas."
Visit
www.niwater.com
for more information.
ENDS
All media enquiries to NI Water press office on
press.office@niwater.com