You've Got to be 'Forking' Kidding!
18 December 2020 9:55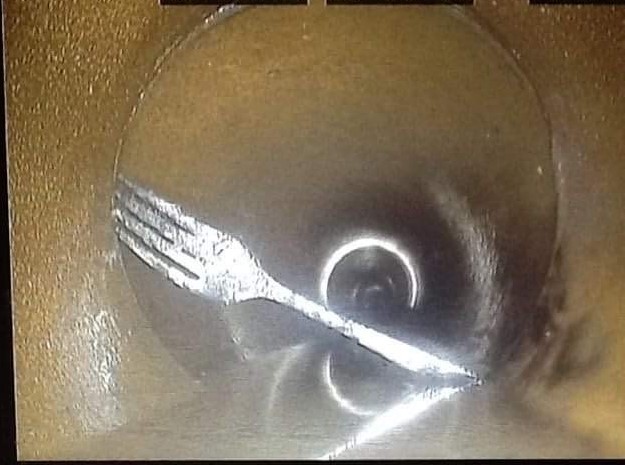 NI Water is well used to customers sharing their Christmas dinner with us, by disposing food, fat, oil and grease down the drain, but to give us your cutlery too? You've got to be 'forking' kidding!
All we want for Christmas is the three P's – pee, poo and toilet paper, everything else should go in the bin. At this time of year we are also asking customers to be mindful of what they are putting down the drain this Christmas season.
Davy McCullough, Head of Wastewater comments,
"Fat, Oil and Grease (FOG) from those Christmas roasts is a major problem for us this time of year. As FOG cools, it solidifies; this can then create blockages in the sewerage system, which often results in raw sewage flooding gardens and homes.

"Businesses also risk blocking their own drainage systems, which results in extra costs being incurred in clean-up efforts. These fat blockages can not only result in out of sewer flooding but also odour problems. Ways to dispose of FOG include fitting a grease trap, using an enzyme dosing system or recycling it.
Davy concludes,
"NI Water is appealing to the public to help us keep the drains clear over this festive period and all year round by not putting their FOG down the kitchen sink. "Should you be on Santa's naughty list, a festive fatberg could end up spilling onto your street or worse, back up into your home!
"Everyone has a role to play in keeping the drains clear and fat free this Christmas!"
To view the impact of FOG on our sewers visit:
http://www.niwater.com/fats-oil-and-grease-fog/
ENDS
All media enquiries to NI Water press office on
press.office@niwater.com