Ongoing Sewer work Continues - Ashgrove Road/Garvaghy Road, Portadown
25 March 2021 8:25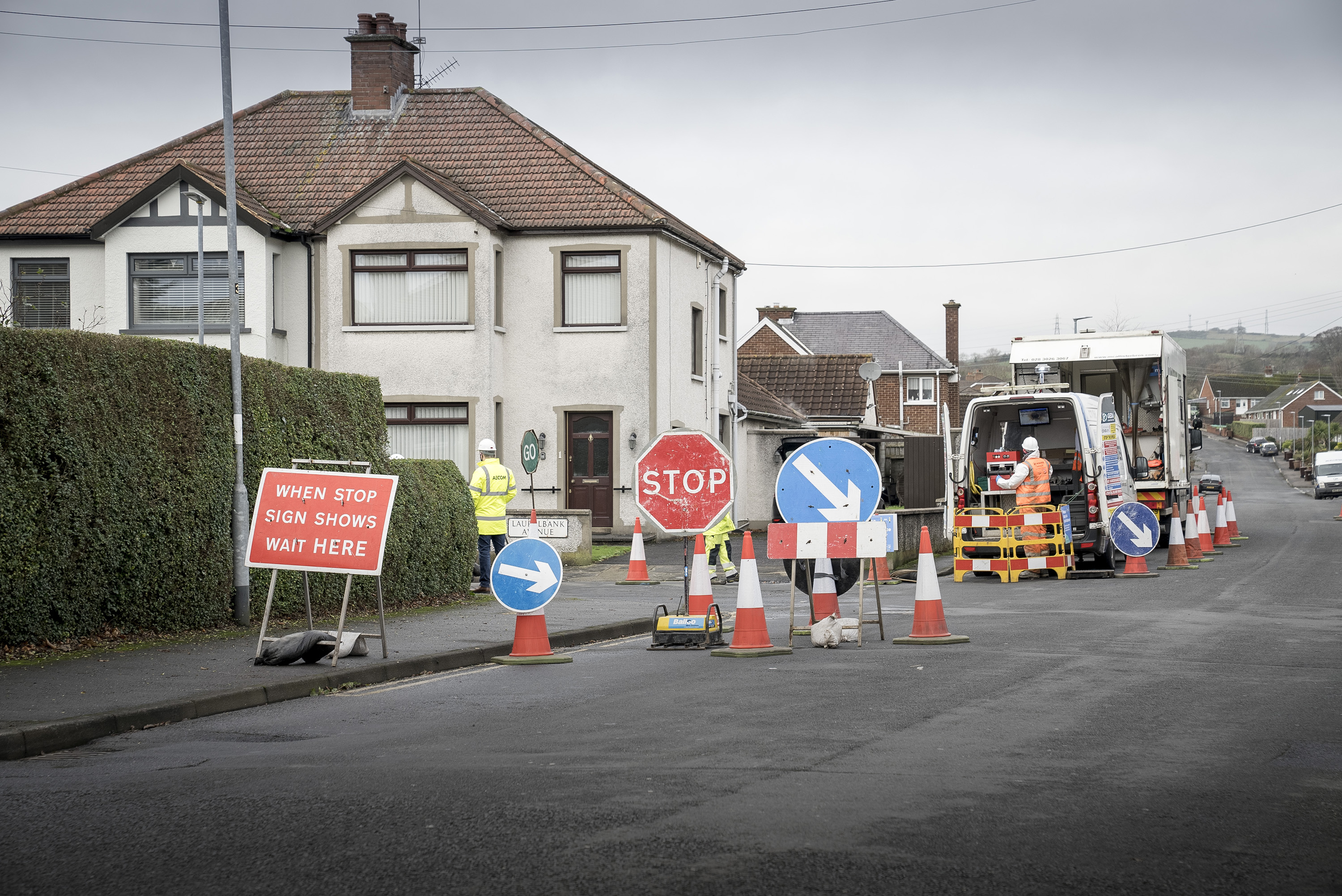 NI Water is currently undertaking work to construct a new sewer on Ashgrove Road/Garvaghy Road, Portadown.
The construction work involves laying new sewers and associated manholes to serve a new development at Garvaghy Road. The section of sewer on Ashgrove Road is nearing completion, with a further short section to be completed on the Garvaghy Road leading to the new development. This section of the work is due to commence on Monday 29th March 2021 and will take approximately 1 week to complete. In order to carry out this section of work on the Garvaghy Road safely, it will be necessary to have a lane closure in place during this time. Two-way traffic will be maintained on Garvaghy Road using temporary traffic signals.
NI Water and our contractor Campbell Contracts Ltd. would like to thank the public for their ongoing patience and cooperation as week complete these essential works.
We are all practising social distancing – our priority is to keep customers and colleagues safe. So please keep your distance and our workers will carry on with their essential work for you.
Ends.
A few key points to remember:
Remember wipes will clog the sewers and result in blockages and flooding – never flush a wipe. For further information log on to www.niwater.com/bag-it-and-bin-it/
Beware of Bogus Callers – if you are concerned about the identity of someone at your door, you can call the PSNI non-emergency number '101' where you will have the option of a 'Quickcheck' to confirm the caller is from the utility they say they are.
Do not let children go near work sites or equipment, this can be extremely dangerous.
Information on water supply issues affecting your property are also available 24/7 simply by logging onto http://www.niwater.com/current-service-updates/
For further information, please contact NI Water's Press Office by emailing: press.office@niwater.com