Thank You
30 July 2021 16:25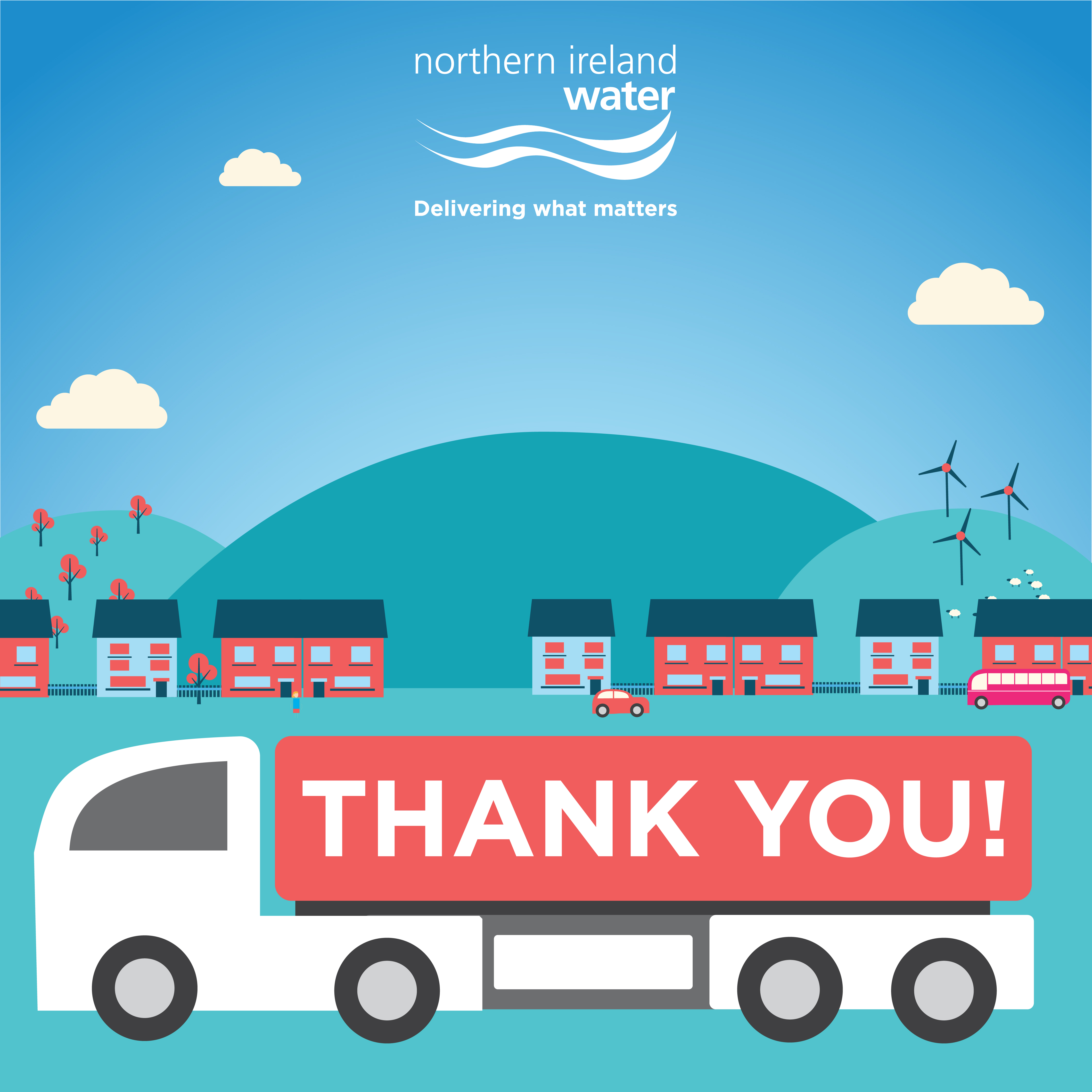 "As the weather has changed, the immediate high demand on the water supply has eased. NI Water would like to thank our customers for your support through one of the warmest periods on record.
"Thank you also to our staff who have worked around the clock over the last few weeks and indeed throughout the entire pandemic delivering essential services to our customers.
"We are also extremely grateful to a number of local companies who have stepped in to provide us with additional tankers and drivers, other utilities and to local councils who have assisted with the distribution of alternative water supplies where needed.
"While the current high demand has reduced, the amount of water being consumed remains higher than it was prior to the current pandemic period. A combination of the recent dry spell and very high consumption has meant that raw water resources are lower than they would normally be at this time of the year. The rainfall we are experiencing at present will help but so far is not quite enough to fully replenish them and bring them back to normal levels, therefore we still need your help.
"Everyone can be waterwise and adopt lifelong habits, not just during periods of warm weather. We have lots of simple tips on how to save water in the home and garden, every drop counts and every little change can make a big difference. Northern Ireland is water rich but we cannot afford to waste it; cleaning water is a long and energy intensive process so by saving water you will also save energy and help protect the environment".
Thank You