New School Year, New Habits
26 August 2021 8:57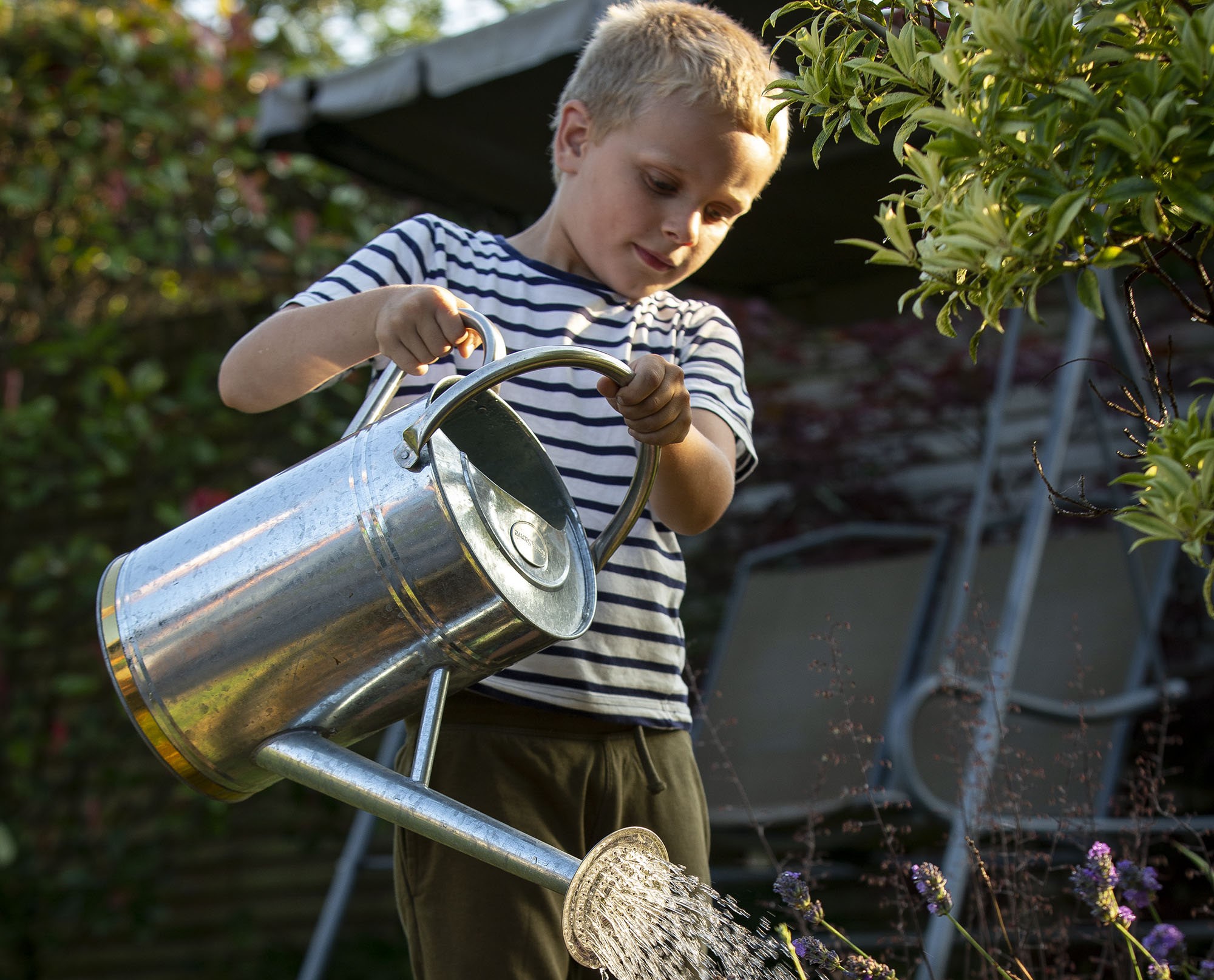 As schools are set to return, one thing is certain, the sun will come out to play!
With a new term should come new habits and NI Water is reminding us all to keep up the good water saving habits we have come to know over the summer.
From last year, water usage has increased by 12 litres per person per day. Over a year, that is more than 4,000 litres each, enough for 80 baths!
Simple changes are enough for us all to make a difference, NI Water's Environmental Outreach & Learning Officer, Anna Killen explains,
"We are not looking to spoil anyone's fun and we want customers to enjoy this good weather as it doesn't come around that often, but enjoying it doesn't mean leaving sprinklers on overnight, filling 12ft pools each day and power hosing for hours on end.
"We know there is a massive willingness among the public to conserve water, it can often be the case people simply don't realise that little changes can make a big difference. If we can all take a common sense approach to these tasks and adopt small habits around the rest of the home and garden, then water will be plentiful for everyone.
"It is estimated that a running tap can waste 6 litres of water per minute, couple this with the recommended teeth brushing time of 2 mins, that equates to 12 litres of water wasted per brush! If we all turned the tap off, we are helping save some of those 12 litres we are currently over using.
"Similarly, a power hose can use 600 litres of water in just one hour! That is enough to supply a family of four with water for 24 hours!"
Some other tips to save water include:
When watering plants, use a watering can instead of a hose and consider installing in a waterbutt which is a great way to collect and reuse rainwater;
Watering plants during cooler periods of the day also helps to prevent evaporation and ensure the water reaches the roots of the plant where it is needed;
Letting the grass grow longer in dry spells – to help keep in moisture and infrequent watering with a watering can will encourage roots to search for water in deeper ground. Lawns are extremely hardy and tend to bounce back to health even after prolonged dry periods.
Make full use of your washing machine - Half load programmes on washing machines use more than half the water and energy of a full load, so wait until the machine is full before switching it on.
With temperatures as good as they are, it is also a timely reminder about the dangers of swimming in reservoirs.
Reservoirs and other water bodies can often look idyllic, a perfect place to spend a beautiful day; this can be particularly so as we all look to spend more time outdoors and embrace the last few days before back to school. However, that calm exterior can carry real danger that everyone should be aware of.
In order to make back to school an exciting and safe time for everyone, NI Water would like to remind the public that there is no time for complacency around water and put out a strong message to the community, especially children and young people, to take care around all bodies of water.
As we head out with our families to enjoy the last of the summer holidays and as more of us embrace new activities and pastimes in the water, there is no better time to remind ourselves of the dangers and the importance of remaining vigilant at all times.
Reservoirs are often great places for a walk or cycle but even an innocent paddle in the water can quickly turn into an emergency.
Cathy Uprichard, Head of Safety, Health and Environment at NI Water, explains, there is a real danger lying beneath the surface: "Understandably, a reservoir can look like the perfect place to cool down on a warm day, but while it may look safe, it can be very dangerous. You may swim well in a warm indoor pool, but that does not mean that you will be able to swim in extremely cold water.
"It is also a shocking statistic that according to the Water Incident Database (WAID), which was develop by the National Water Forum, that in almost half (43%) of the accidental drowning deaths across the UK in 2020, people had no intention to enter the water. Causes included slips, trips, falls, being cut off by the tide, or swept in by waves.
"WAID also highlight that inland open waters, such as rivers, canals, lakes, reservoirs and quarries continue to be the leading locations for accidental drowning and unintended entry into the water accounting for 58% of deaths! This further emphasises the need to remain vigilant and treat our waterways with respect.
"We want everyone to have a fantastic end of summer, but always resist the temptation to cool off in a reservoir or a quarry; a quick dip really could mean a quick death!''
For Further advice on keeping safe around reservoirs visit https://www.niwater.com/ni-water-reservoirs/
The National Water Safety Forum remind us to Float to Live, and if someone's in trouble in the water call 999 or 112 and ask for the Fire Service.
If you want to claim free water saving goodies, visit www.getwaterfit.co.uk
ENDS
All media enquiries to press.office@niwater.com