Make water your new love this Valentine's Day
14 February 2022 13:03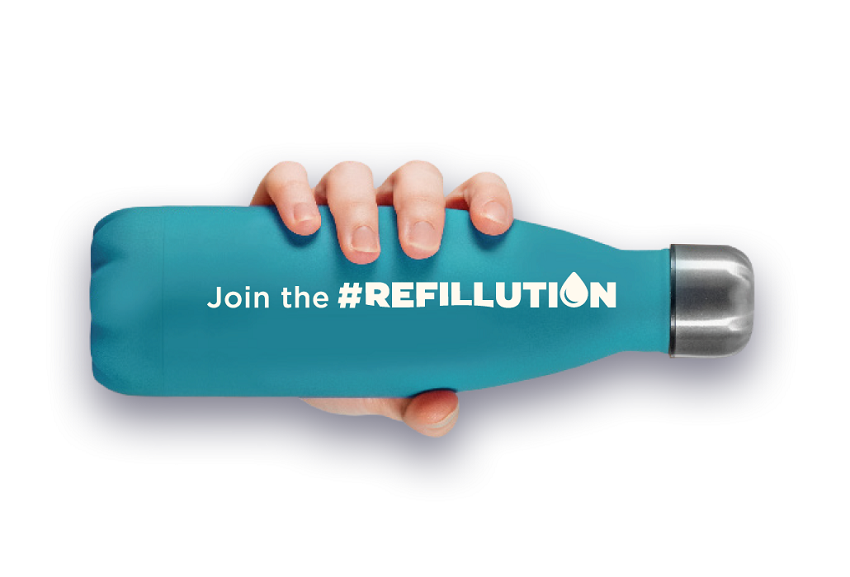 Love water this Valentine's day and join NI Water's 'Refillution'.
Water is good for health, helps to increase concentration and improve memory. Essential for life, water forms a major part of our blood, as well as lubricating joints, eyes, and aiding digestion. It also reduces tiredness, and helps with keeping skin, bones, hair and nails healthy, as well as providing extra energy.
Love water for health
Now in its fourth year, NI Water's Refillution campaign, makes a firm commitment to reducing our use of single-use plastic bottles and instead refilling a reusable bottle from the tap. And as Dymphna Gallagher, Northern Ireland Water Head of Drinking Water Regulations says, it's a love relationship without any added complications: "We take thousands of samples of water for testing every week, to ensure our tap water is clean and safe. Our drinking water is fresh and pure, and we want everyone to benefit from it. Tap water is sugar and fat free and contains no calories. The advice from the Public Health Agency (PHA) is that we should drink 6-8 glasses a day to stay healthy and hydrated."
And using refillable bottles means you'll be spreading the love to the whole planet by reducing the millions of single use plastic bottles used and thrown away every year.
Angela Halpenny, Northern Ireland Water's Head of Environmental Regulation says, "The water industry has a strong focus on the environment, and we are committed to tackling the problems caused by plastic bottles which block up our rivers and drains and pollute our seas. By switching to a reusable bottle, we help reduce environmental pollution."
Across the UK, around 7.7 billion plastic water bottles are used each year, with the average person now using 156 plastic water bottles per year – that's more than 3 a week. Many are discarded and end up polluting our rivers and seas. Staggeringly if just 1 in 10 refilled just once a week, we would save around 340 million plastic bottles a year.
Love water for the environment
Figures from a Marine Litter report (2020), conducted by Keep Northern Ireland Beautiful, found that over one hundred and fourteen thousand plastic bottles were littered on our streets; the report also found that eighty percent (80%) of marine litter on our beaches, is estimated to have travelled from land. Plastic is also one of the few materials which never degrades completely in the natural environment; instead, it breaks down into smaller pieces over a very long period.
So, how can you both love yourself and the environment, at the same time? By joining NI Water's 'Refillution,' taking the Pledge to:-
Always refill from the tap
Always use a reusable bottle
Remember to carry a reusable bottle with you
Tell your friends about #Refillution
Share your involvement on social media using @JoinRefillution #Refillution @niwnews
With our drinking water world class, staying hydrated and reducing plastic waste is a win-win for everyone.
So, for your sake and the sake of the environment, why not fall in love with water, this Valentine's Day.
For more information about the campaign visit https://www.niwater.com/refillution/
ENDS
For information, please contact NI Water press office press.office@niwater.com