NI Water is back at the Balmoral show this year!
11 May 2022 12:42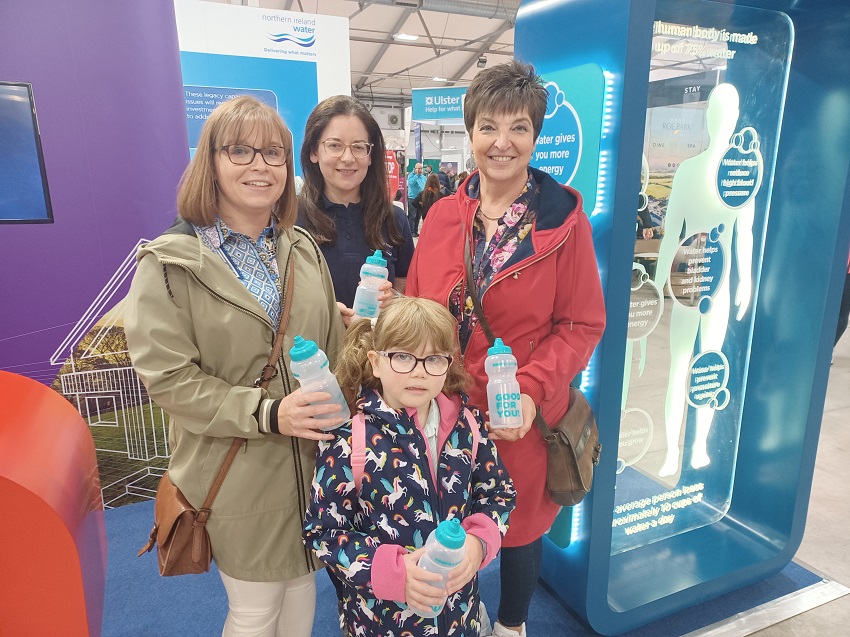 The Balmoral Show is back again, and NI Water will be attending on stand EK124, delivering what matters, with key messages on the environment, the economy, water for health, climate, and capacity issues, as well as answering any water-related questions.
This year, members of the public who would like information about planning approvals can meet Developer's Services colleagues at NI Water's stand to assist with any queries. The Developers Services team can offer advice in relation to planning approval and can discuss the pre planning process prior to submitting a planning application.
Davy McGrath, Head of Developer Services says "The bigger your plans, the more important it is to consult with us early. Prior to submitting any planning application, you will need to complete the new pre-planning process. We want to ensure your development process is as simple as possible and reduce any potential issues that may arise. You can get in touch with us at the Balmoral Show stand where colleagues from the Development Services department will be available."
As this year marks the 4th year since NI Water's Refillution campaign was launched at the show in 2019, we will also be providing reusable water bottles. With drinking water now at the highest quality on record, staying hydrated and reducing plastic waste is a win-win for everyone.
Check out our Facebook and Twitter accounts @niwnews for photos and get tagging and sharing with your friends!
Ends