Social Value Supplier Engagement Event – 30 June 2022 – Registration now Open!
21 June 2022 16:33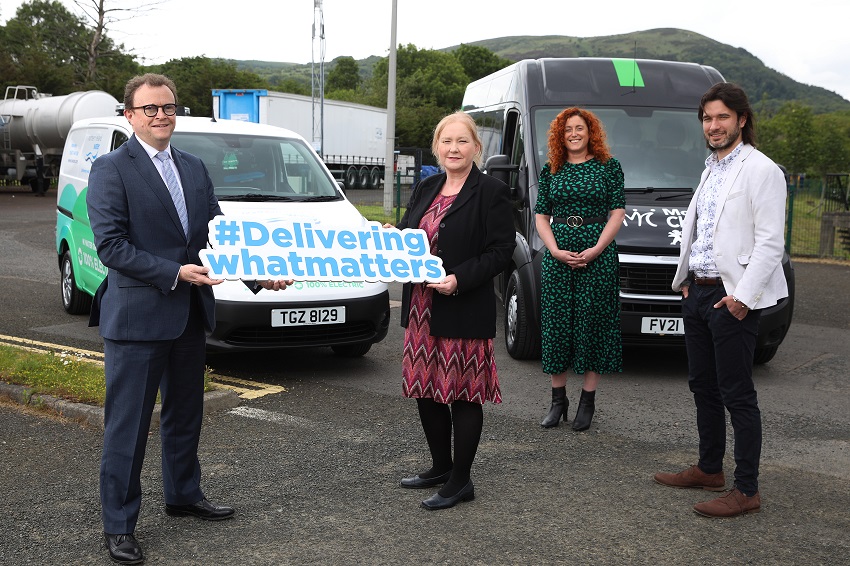 NI Water and the Social Value Unit at the Strategic Investment Board (SIB) are delighted to announce that registration to its hybrid Social Value Supplier Engagement Event on Thursday 30th June 2022 at 8.45am to 11.30am is now open.
Public procurement in Northern Ireland is changing and it is now mandatory to score social value in services and works contracts*. To learn more about this new change, NI Water and the Social Value Unit at SIB are encouraging contractors, the third sector, public and private organisations to join them for what promises to be an informative and engaging event.
Ronan Larkin, NI Water's Director of Finance, Regulation and Commercial commented, "Each year NI Water spends more than £300m on goods, services and capital works. This level of spend, coupled with the introduction of this new policy, offers us all a real opportunity to drive lasting and positive change across our communities."
Ronan continued, "While NI Water has already put in place solid foundations to fully embrace Social Value, we do acknowledge that change can sometimes present challenges. However, I hope that this event, along with our continued engagement with suppliers, will demonstrate our commitment to support our supply chain.
Welcoming the new policy change, Stacey McAlister, Head of Operations from Mount Charles, a company recently successful in securing a new contract (with NI Water) said, "We are privileged to be the first supplier in NI Water to have had Social Value scored in our tender. The support and guidance provided by the NI Water team made the process of incorporating Social Value in our bid very straightforward. We now look forward to delivering this Social Value for NI Water and the wider community during the life of this contract."
Co-hosting the event alongside NI Water, SIB's Esther Barnes said, "We are delighted to be delivering this event in partnership with NI Water. In July 2021, the Executive approved a new Procurement Policy Note, PPN 01/21, which mandates that from 1st June 2022, all (above threshold) services and works contracts must allocate a minimum of 10% of the award criteria to social value. Esther added, "This event offers us a great opportunity to engage with suppliers on the impact of this new policy, while highlighting the support available.
To book your virtual attendance, please click here.
*where the Utilities and Public Contracts Regulations apply.
ENDS
Caption: Together…delivering even greater social value L-R: Ronan Larkin, Director of Finance, Regulation and Commercial NI Water; Esther Barnes, Social Value Advisor Strategic Investment Board; Stacey McAlister, Head of Operations Mount Charles and Gavin Annon, Sales and Marketing Director Mount Charles.
For more information please contact press.office@niwater.com