Local school children help NI Water sow the seeds for more sustainable wastewater treatment at Loughries
25 October 2022 17:34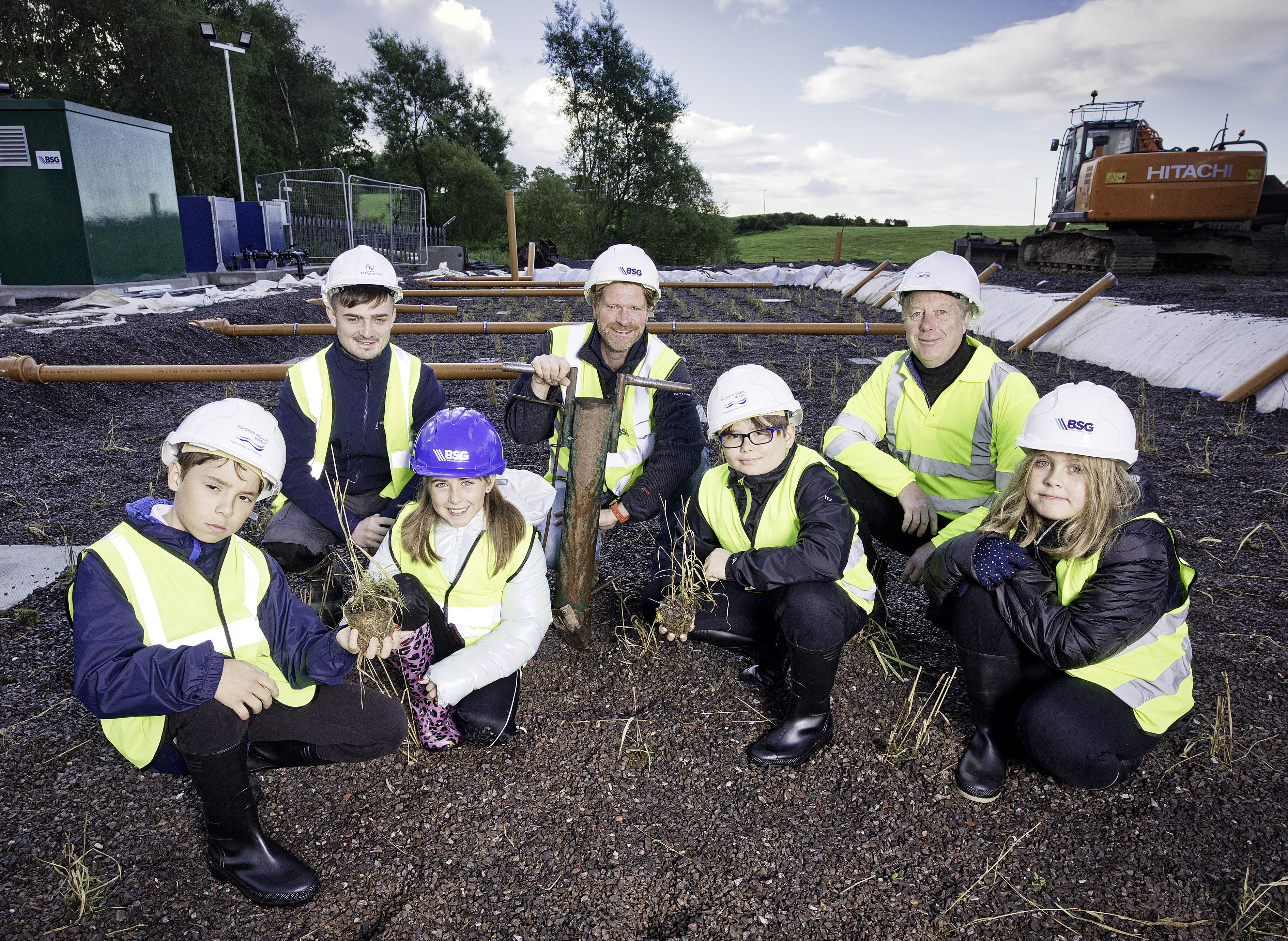 Local school children help NI Water sow the seeds for more sustainable wastewater treatment at Loughries
Primary 7 children from Loughries Primary School visited Loughries Wastewater Treatment Works (WwTW) recently where NI Water is completing a sustainable upgrade.
The £700,000 NI Water investment involves the installation of a 'greener' wastewater treatment solution and includes the construction of a reed bed to replace the old mechanical treatment works.
Commenting on the improvements, Damien McKeown, NI Water Senior Project Manager said: "This forward-thinking design will bring about environmental improvements - ensuring a compliant standard of discharge to adjacent waterways - and will accommodate local development in the Loughries area for the next 25 years.
"At the heart of the wastewater treatment upgrade is a new reed bed, with over 750 plants. These plants interact with the sun and air to naturally breakdown organic matter in the wastewater and provide an environmentally-friendly and sustainable approach to wastewater treatment.
"NI Water was delighted to welcome pupils from Loughries PS to the site recently to explain how the ecological process works and to have a helping hand at planting the 25m x 9m new reed bed."
The new reed bed at Loughries WwTW is the latest example of a greener approach to wastewater treatment adopted where possible by NI Water.
As Northern Ireland's single largest electricity consumer, NI Water's goal is to utilise innovative approaches to energy and new technology to reduce our carbon footprint and ultimately become carbon neutral by 2050. Other areas with constructed wetlands or reed beds for wastewater treatment include Stoneyford, Clabby, Ballykelly and Castle Archdale.
Ends


Notes to editors:
PHOTO CAPTION: Sowing the seeds for greener wastewater treatment are P7 children from Loughries Primary School (front L-R): Edward Weir, Chloe Armstrong, Lukas Weir and Chloe Graham with (back L-R) Connor Sturgeon, Tetra Tech; Ciaran O'Grady, BSG and Damien McKeown, NI Water
For further information, please email press.office@niwater.com