Mountfield to benefit from £4m NI Water investment
17 January 2023 10:10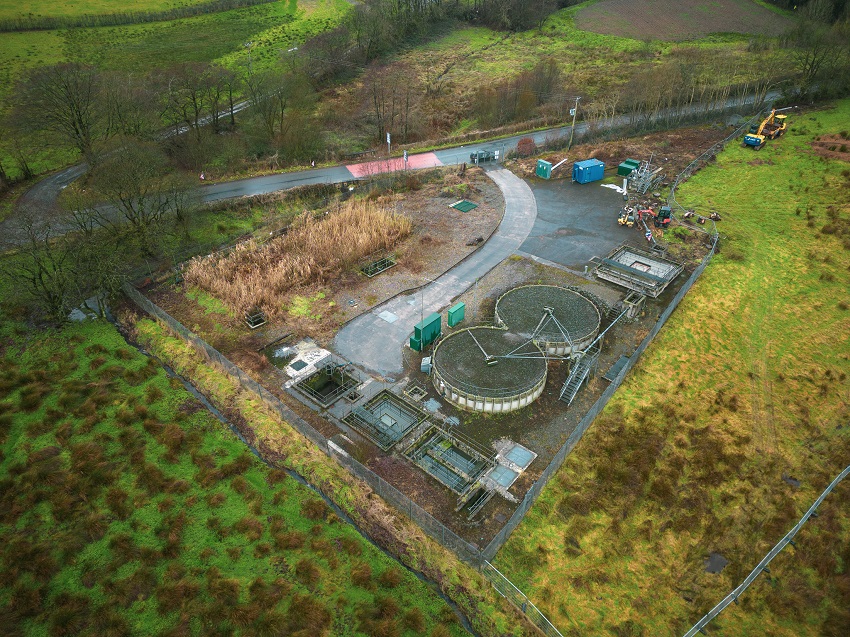 Aerial photo of Mountfield WwTW, located off the Spring Road in Mountfield, Omagh which will be replaced with a new state-of-the-art treatment works under a £4m investment by NI Water.
NI Water is pleased to announce a new £4m programme of work to replace Mountfield Wastewater Treatment Works (WwTW) with modern new infrastructure. Construction work at Mountfield, Omagh will commence in February and will continue until early 2024.
In advance of work commencing, Lowry Building and Civil Engineering (LBCE) will set up their site compound and install a temporary treatment plant in lands adjacent to the existing treatment works, located off the Spring Road.
Site mobilisation/compound set-up works will commence mid January with the temporary plant due to be taken to site mid February. Once this has been successfully installed, LBCE will begin demolishing the old works and preparing the site for the new treatment units.
Sean Milligan, NI Water Senior Project Manager said:
"We are pleased to announce this extensive £4 million programme of improvements to replace Mountfield Wastewater Treatment Works (WwTW) with modern new infrastructure.
"The investment will include the installation of state-of-the-art treatment tanks, along with advanced electrical and mechanical systems to provide a robust wastewater treatment solution.
"The new infrastructure planned for Mountfield will support local development, deliver environmental improvements and ensure NI Water meets EU standards for many years to come.
"NI Water and our project team from RPS and Deane Lowry Jacopa (DLJ) would like to thank the public for their patience while we complete this essential improvement work."
This £4 million investment is an excellent example of what can be done when the necessary funding is in place. NI Water looks forward to the necessary funding being put in place across the full six-year period to 2027.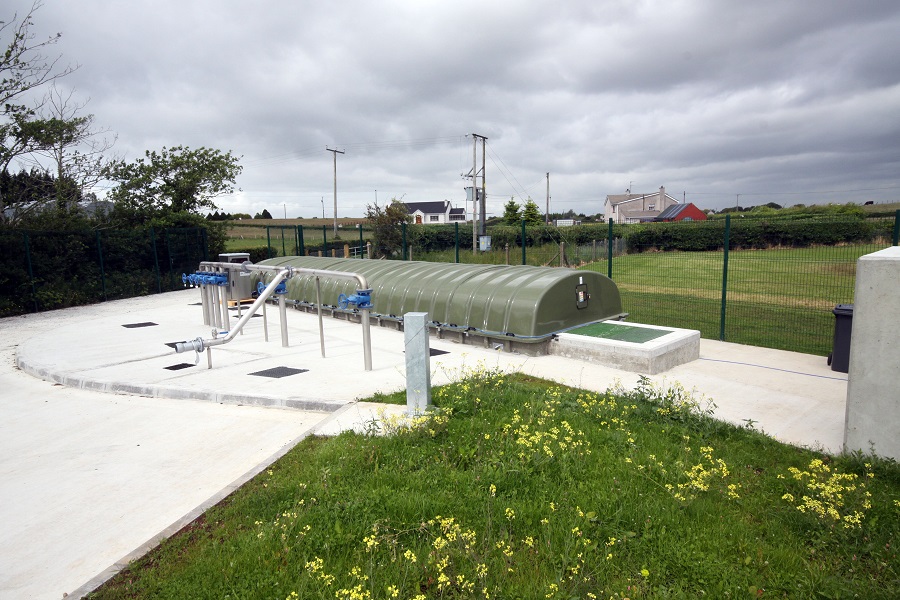 Example of the type of treatment tanks that will be installed at Mountfield.
ENDS
For further information, please email press.office@niwater.com
• Beware of Bogus Callers – if you are concerned about the identity of someone at your door, you can call the PSNI non-emergency number '101' where you will have the option of a 'Quickcheck' to confirm the caller is from the utility they say they are.
• Do not let children go near work sites or equipment, this can be extremely dangerous.
• Remember wipes will clog the sewers and result in blockages and flooding – never flush a wipe. For further information log on to www.niwater.com/bag-it-and-bin-it/
• Only flush the 3Ps: Pee, Poo and Paper. Flushing inappropriate items can block your sewers and even end up on our beaches or in our rivers.
• Information on water supply issues affecting your property are also available 24/7 simply by logging onto http://www.niwater.com/current-service-updates/