Climate change inspires us to look beneath our feet
14 February 2023 10:08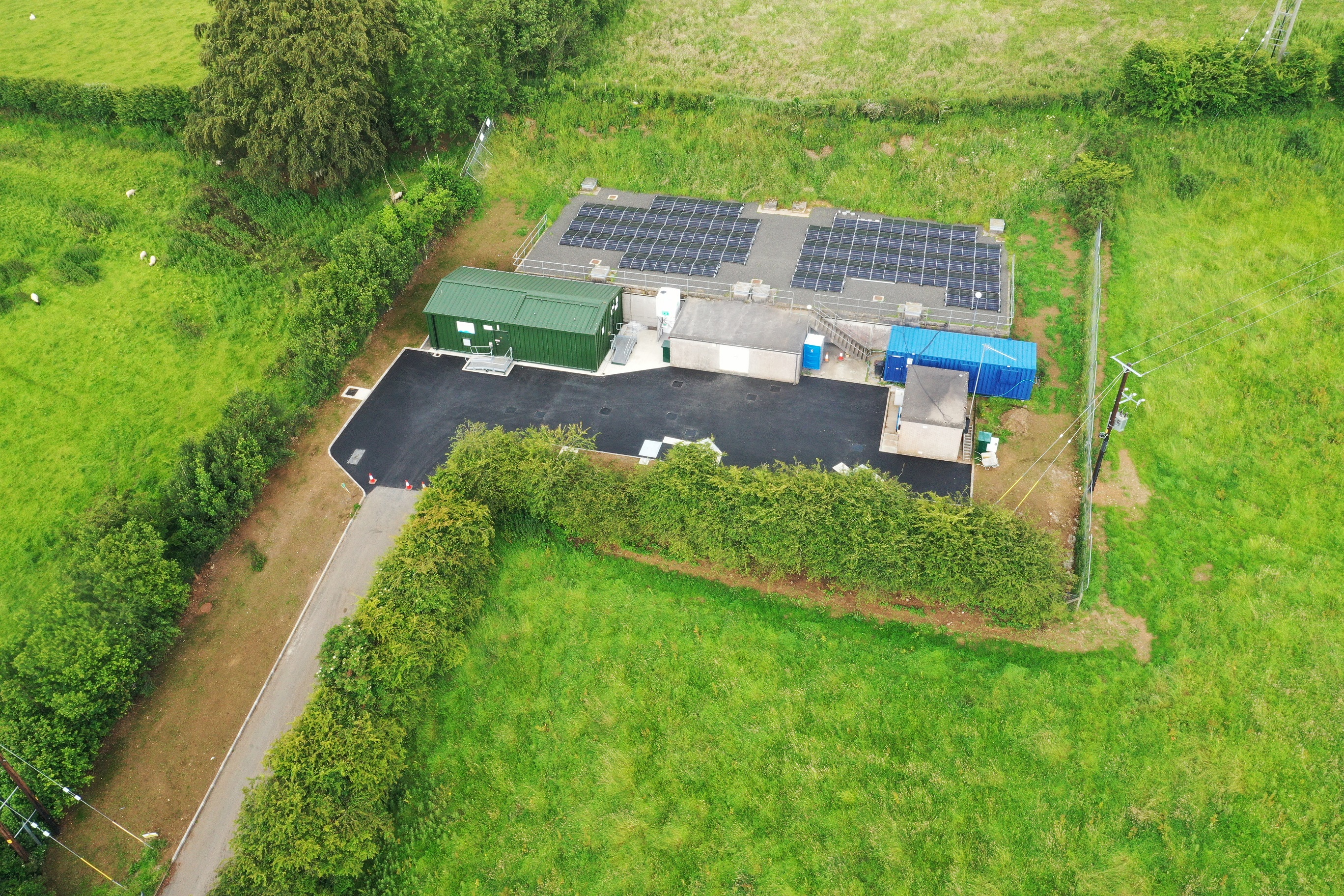 NI Water has been adapting new technology to assist with the impact of climate change on the supply of drinking water. More extremes in weather including drier, warmer periods and the recent cold winter have added stress to our water supplies. With this trend set to continue, NI Water has been planning ahead to ensure the future security of the water supply.
In Moneymore, the use of this new technology has successfully enabled sustainable ground water to be sourced. This will not only improve the resilience of supply for over 2,000 customers but will lower carbon emissions and energy costs as a result of reduced pumping and the use of solar energy.
NI Water has found this innovative solution by tapping into Earth's most hidden asset, groundwater.
The groundwater abstraction by NI Water, in collaboration with the Northern Ireland Environment Agency, using boreholes at an existing service reservoir in Moneymore, has been able to access a long-term, resilient water supply.
The successful exploration project is part of NI Water's ambitious strategy to help address the climate emergency and to help society become carbon neutral by 2050. As Northern Ireland's single largest electricity consumer, the company aims to develop new approaches to sustainably deliver water services and this project will help towards that goal.
Mark Herron, NI Water Project Manager Business Improvement, explained: "Groundwater is stored underneath the earth's surface and is a largely unused water source in Northern Ireland. It is also naturally filtered through rocks, so requires minimal treatment to make it drinkable.
"This innovative solution will not only provide water in all weathers but reduces chemical use and carbon. It is a fantastic local natural resource which will allow NI Water to strengthen its long-term water supply resilience."
NI Water has also been able to use solar panels to reduce electricity for abstraction and treatment of the water. The use of activated filter media (recycled glass) also ensures the water is treated to the required drinking standards.
Maynard Cousley, Head of Water Supply, commented, "While much of Northern Ireland's water supply is captured on higher ground through reservoirs, a significant proportion is drawn from lower lying loughs and rivers. This water often requires more treatment and pumping which increases emissions from fossil fuel generated electricity. In recent years we have also seen several unusually long dry spells and elevated temperatures, which create periods of exceptionally high demand for water.
"As a result, NI Water has faced increased water supply challenges and has been actively looking for a solution. We have learned a lot from this project and are keen to understand how other areas may benefit from this technology.
"We are delighted that over 2,000 customers in Moneymore will now have a sustainable supply thanks to groundwater sources and the resilience of the supply to a large number of customers in the wider Mid Ulster area will have been enhanced by the introduction of this new source. Thank you to all colleagues involved in this innovative initiative. It is a promising sign of what NI Water can deliver across the region in the future."
For more details about NI Water's plans and information about building more renewables on NI Water land, visit the link to see a short video.
https://www.youtube.com/watch?v=o4feN-paQQw or visit www.niwater.com/climatechange
Ends
All media enquiries to NI Water press office at press.office@niwater.com
Notes to editors:
Moneymore is within an area which has been significantly impacted by High Demand Issues in recent years. The project included the installation of a small water treatment works that has a low carbon solution known as Activated Filter Media (AFM) which uses recycled glass and uses very few chemical additives. The project also incorporates the use of solar PV as part of the solution, ensuring energy requirements are kept to a minimum.
This new energy efficient system is part of NI Water's belief that Northern Ireland has a golden opportunity to create an energy system that provides us with an affordable self-sufficiency in indigenous renewable energy, one that de-couples bills from international markets and provides long term price certainty for customers.
NI Water's view is based on the observation that we live in one of the windiest places in Europe. That this primary source of energy can generate green electricity to supply our needs as we displace fossil fuels and aim to produce our own green hydrogen to act as an energy back-up. Find out more at: www.niwater.com/climatechange/