Leading edge technology assisting NI Water in leakage detection
02 March 2023 18:37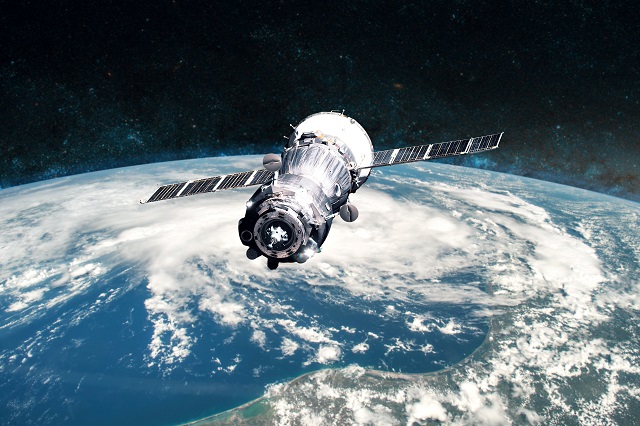 NI Water has announced plans to expand the use of innovative satellite leak detection technology. The move comes after a series of successful trials which assisted the company in detecting leaks on their water network.
The leaks are detected with the assistance of Satellite mounted SAR technology which identifies water spreading from underground pipes. This innovative technology can penetrate below the ground surface.
NI Water leakage teams work around the clock locating and repairing issues, with twenty-seven thousand kilometres of water mains to maintain, this is a mammoth task. A large part of Northern Ireland is rural, therefore, many of our pipes are located across kilometres of fields and hilly areas. It can therefore be extremely challenging to locate leaks when they do occur.
Head of Water with NI Water, Brian McCalmont, explains,
"NI Water is very much committed to reducing leakage which has been and will continue to be an ongoing challenge for NI Water, as it is for any water utility. The recent freeze/ thaw in December 2022 is a reminder that our water system is vulnerable to nature. Extreme weather, hot or cold, can have a major impact on assets, causing increased leakage within our network and on customer properties.
"While we have made significant progress in our leakage figures, we cannot be complacent. As a company we are always looking at ways of working smarter and more efficiently. The satellite technology is an example of how NI Water is embracing new methods in leakage detection which will help us continue to identify and repair leaks before they have an impact on our customers or the environment."
Suez and technology partner ASTERRA UK have been appointed to supply satellite leak detection services to NI Water over a 4-year period.
To reduce leakage, the satellite mounted SAR technology identifies water leaking from underground pipes using algorithms that have been fine tuned to recognise the signatures of water leaking from different systems. Points of interest (POI) are identified which are provided to NI Water in GIS (Geographical Information Systems) data files, these files are overlaid with the water network pipe layer from the system owner to create a highlighted area (POI) for leakage detection investigations by NI Water Leakage Technicians.
ENDS
Notes:
NI Water leakage targets reduce to 150 million litres per day by 2027.
Leakage includes water lost from our 27,000 km of underground pipes and supply pipe losses from customers' pipes. Some leaks in water pipes are inevitable as pipes can wear out or be damaged by freezing weather or the weight of traffic on roads.
NI Water's leakage teams work around the clock, locating and repairing approximately 220 leaks a week.
We estimate that around a quarter of leaks occur on customer properties, highlighting the importance of fixing any leaky taps and toilets in homes and other premises. Reducing leakage helps ensure there are resilient water supplies in the future.
Lower leakage levels also help to reduce the greenhouse gas emissions associated with water production and reduce the volume of water that needs to be abstracted from the environment.
Our aim is to reduce leakage to the sustainable economic level of 150 million litres per day by 2027. We are assessing the level of future leakage reduction as part of our Water Resource and Supply Resilience Plan, due for publication in 2023. The Plan will be based on the latest climate forecasts for Northern Ireland, considering the impact on greenhouse gas emissions and affordability.