NI Water to upgrade Neillsbrook Wastewater Pumping Station in Randalstown
08 March 2023 10:43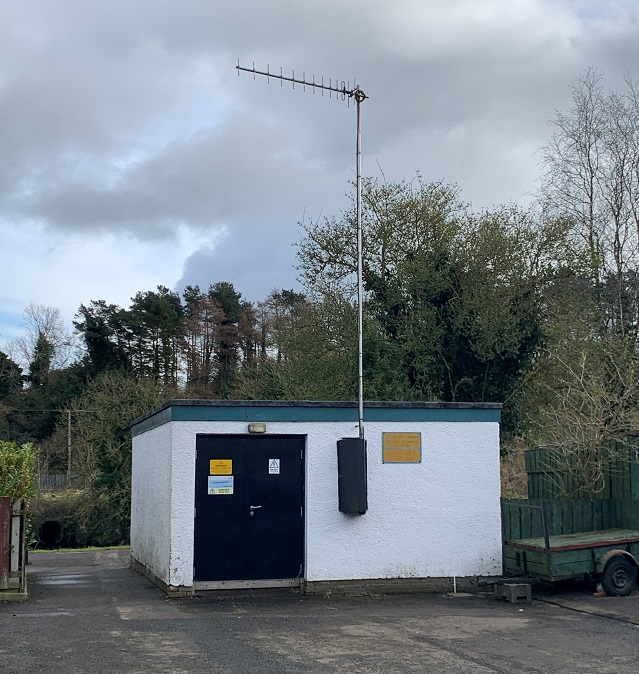 Existing Neillsbrook Wastewater Pumping Station located at Maine Fold, Randalstown, which is to undergo extensive refurbishment as part of an £845,000 NI Water investment to upgrade the wastewater infrastructure in the area.
NI Water will this month commence a significant £845,000 programme of work to upgrade Neillsbrook Wastewater Pumping Station (WwPS), located at Maine Fold, and the associated sewerage network in Randalstown.
The upgrade – which will get underway mid March - will see a complete overhaul of the existing pumping station as well as some network improvements to avoid building a new WwPS on a different site.
This major NI Water investment will provide environmental protection; help maintain the water quality in the River Maine and reduce the current level of operational maintenance and callouts to the existing pumping station.
Explaining what will be involved in the work, NI Water project manager, Paul Hamilton, said: "Most of the work will take place in the vicinity of the existing WwPS at Maine Fold, where the existing underground tank will be increased in size, new valve chamber constructed and new screen installed. New mechanical and electrical equipment will also be fitted. The existing building at the Maine Fold site will be partially demolished, reducing the footprint of the building, with the remainder of the building refurbished once the upgrade works have been completed.
"As part of the network improvements, two new manholes will be constructed off the green at Weirside (adjacent to River Walk). All of the upgrade works will be carried out whilst keeping the pumping station operational.
"Work is expected to get underway in mid March and be completed by October/ November 2023. The construction of the manholes at Weirside will take place during March/April with work moving to the pumping station site thereafter and continuing until November.
"To facilitate the upgrade of the pumping station and associated network improvements, our contractor, GRAHAM will need to set up a storage and welfare compound adjacent to the works area. Liaison has taken place with landowners and residents in the area and we thank them for their support to date in progressing this important scheme.
"For health and safety reasons and to protect members of the public, it will be necessary to temporarily close sections of path adjacent to River Walk between the working areas. A diversion route will be signposted for path users.
"An extensive letter drop has been undertaken in the wider Neillsbrook area to provide information on the project and advise residents of the possibility of construction vehicles travelling in the area periodically during this work. NI Water would also take this opportunity to highlight that construction sites are dangerous areas for unauthorised persons, especially children and we would appreciate your cooperation in ensuring that children do not play in or around any site or machinery. Working areas will have warning signs in place to protect the public from any hazards. The public are advised to stay away from these working areas for their own safety.
"NI Water and our project team from RPS and GRAHAM thank the local community in advance for their patience and cooperation as we prepare to undertake this essential upgrade work. We will strive to minimise the impact of these works on the local community and deliver these improvements in a safe, efficient and timely way.
"The project team will maintain liaison with local residents and other stakeholders as this important scheme progresses."
Ends
Notes to Editors:
A few key points to remember:
Remember wipes will clog the sewers and result in blockages and flooding – never flush a wipe. For further information log on to www.niwater.com/bag-it-and-bin-it/
Beware of Bogus Callers – if you are concerned about the identity of someone at your door, you can call the PSNI non-emergency number '101' where you will have the option of a 'Quickcheck' to confirm the caller is from the utility they say they are.
Do not let children go near work sites or equipment, this can be extremely dangerous.
For further information, please email press.office@niwater.com