Take the LEAP and transform your career at NI Water
05 May 2023 14:15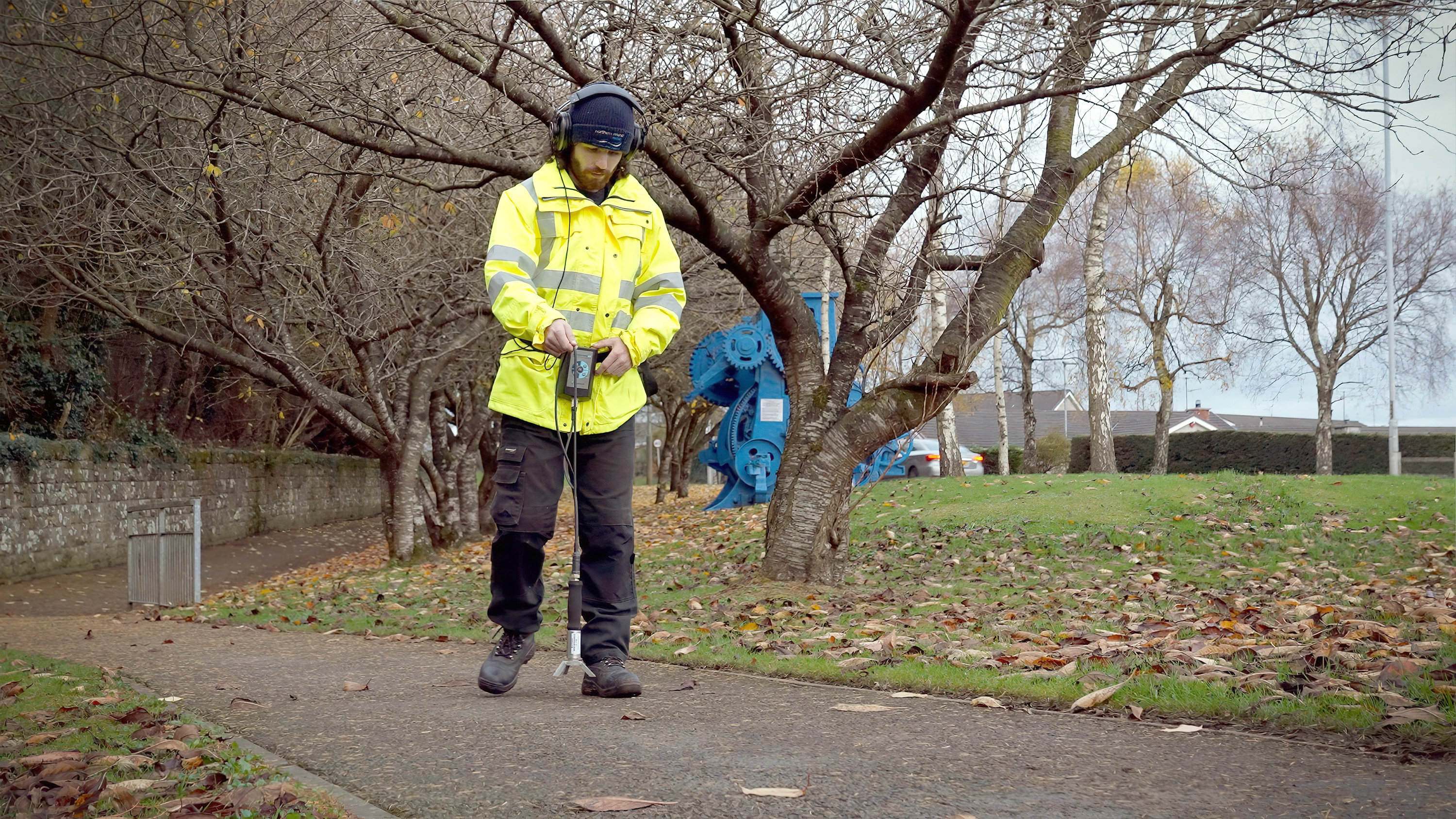 NI Water is launching an ambitious and innovative reskilling programme, to bring a new bank of talent to its 1400-strong workforce.
With permanent opportunities available right across Northern Ireland, the organisation, recently name Employer of the Year at the Belfast Telegraph Business Awards 2023, is looking for self-motivated, enthusiastic people with the right talents, to join its new Leakage Employment Accelerator Programme – LEAP.
Offering unique opportunities for the best candidates to earn while they learn, NI Water is seeking candidates with a background in practical or technical work in everything from utilities, construction and skilled trades, to manufacturing and farming, who want to transform their careers.
Helen Devlin, Head of HR Operations at NI Water, said "Our purpose at NI Water is simple – Delivering What Matters, because every aspect of life in Northern Ireland depends on what we do.
"As the region's only water provider, we are core to the health, economy and environment of Northern Ireland, and we are a skilled, committed team, with a shared sense of purpose and pride in our work. Our people are not only key to achieving our business goals, but they are what makes NI Water a great place to work.
"By joining us, as a LEAP Technician, new members of the team will learn industry leading skills to detect and prevent leaks across our 27,000km of water networks. We'll provide all the training, support and experience they'll need to succeed in a new and exciting career. Learning alongside brilliant people, LEAP Technicians will receive a generous benefits package and all the tools, equipment and resources they will need to do their work safely and do it well. No two days will ever be the same.
"We are a company powered by the outstanding talent of our people and we are proud of the diverse and inclusive culture we have created in which people are valued and respected for who they are and for the contributions they make in delivering what matters to Northern Ireland.
"We were recently named Employer of the Year at the Belfast Telegraph Business Awards 2023 and are recognised across industry for business excellence, and for providing the best working environment, culture and career opportunities for our people, working hard to be a world-class employer for our exceptional team."
The Leakage Employment Accelerator Programme is designed to provide real life, on the job experience and training alongside our industry leading Leakage team, over a 6 to 12 month period.
During the initial training period, we will provide all the new skills and share the knowledge needed to build a successful career within NI Water, and all the tools, equipment and resources needed to do the job safely and well. LEAP Technicians will also be able to share their experiences and learn from one another, their colleagues and assigned personal mentors, becoming fully-fledged Leakage Technicians on successful completion of their training.
LEAP Technicians will receive an attractive reward package from day one and an increase in salary as well as their own work vehicle once their training is complete.
Take the LEAP and transform your career at NI Water. Visit www.niwater.com/leap for more information and to apply!
Applications will be available on www.niwater.com/leap from 3pm, 5th May 2023. Applications will close 10am on Monday 22nd May 2023.
ENDS