NI Water Shares Reservoir Safety Advice on International Water Safety Awareness Day
15 May 2023 17:10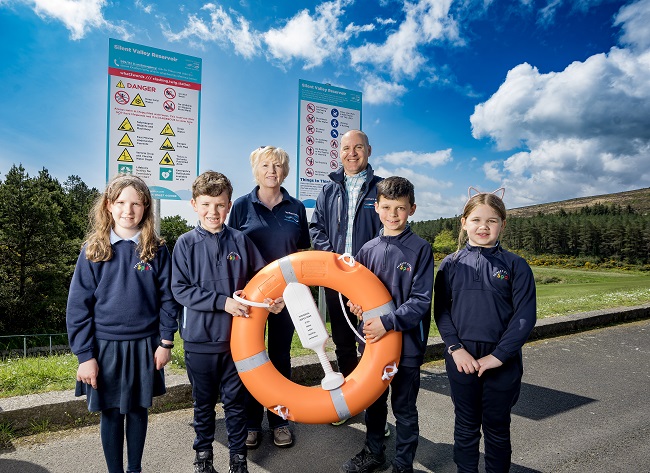 On International Water Safety Awareness Day, NI Water is spreading awareness of staying safe at reservoirs and other bodies of water.
Senior Facilities Manager, Patricia McKee, explained: "NI Water places great importance on raising awareness of the vital role water plays in our lives, including our reservoirs. International Water Safety Awareness Day is an opportunity to remind everyone of the potential dangers of reservoirs and to never underestimate the power of the water.
"Although reservoirs can be beautiful spots to visit, they can also be extremely dangerous. The water may appear calm, but there are hidden dangers that could be fatal including strong currents, deep water, cold temperatures, machinery and isolated locations.
"Water may look calm on the surface, but it's what lies beneath that could be deadly. Reservoirs can be treacherous, with fatal dangers that can catch even the strongest swimmers off guard. Remember that a dip in a reservoir may seem tempting, but its' simply not worth the risk. Swim in designated areas and never take chances.
NI Water's advice on staying safe at reservoirs includes:
Temperature – Reservoir water is very deep and dangerously cold
Time – If you get into difficulty, it may be too late for emergency services to reach you
Strong currents – Underwater currents sweep you away and pull your under
Weather conditions – it's cold in summer. Freezing in winter. Ice gets thinner the further you go in. When ice breaks, you'll not survive.
Diseases – Animals that can access open water carry fatal diseases.
Alcohol – can impair judgement and reactions
Underwater – Machinery, weeds, rubbish and plants will drag you under.
Ends
All media enquiries to press.office@niwater.com