NI Water commences liquid oxygen trials as part of ground-breaking hydrogen project
07 August 2023 16:00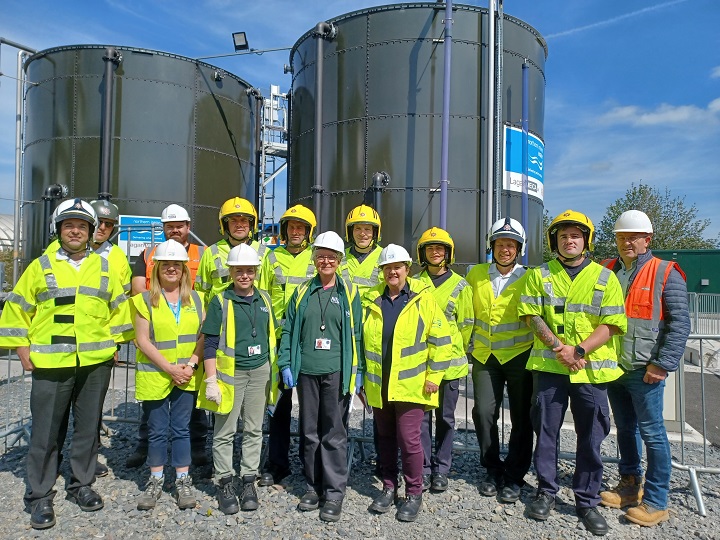 NI Water, working with Lagan MEICA JV & ARUP, is undertaking innovative liquid oxygen trials at its major wastewater treatment works in Belfast as part of its wider Hydrogen and Oxygen Demonstrator Project.
The ground-breaking demonstrator project is paving the way for the deployment of a state-of-the-art, 1 Megawatt (MW) electrolyser which will help the growth and development of the hydrogen economy in Northern Ireland.
Damien O'Mullan, Head of Energy, NI Water said, "The purpose of the liquid oxygen trials is to investigate the potential benefits of oxygen within the treatment of wastewater and in the reduction of carbon emissions. The outcome of the trials will inform how oxygen could be incorporated within the wastewater treatment process and, as the project progresses, help kick-start the hydrogen economy to develop in Northern Ireland.
"We're delighted to be collaborating with Lagan MEICA JV & ARUP at the forefront of Northern Ireland's developing hydrogen economy. As Northern Ireland's single largest electricity consumer, this initiative is an integral part of our plans to achieve net zero."
Ends
Caption for photo:
Pictured at NI Water's Hydrogen & Oxygen Demonstrator Project at Belfast Wastewater Treatment Works are Lilian Parkes, Project Manager, NI Water (front row / right) and Angela Knott, Process Advice, NI Water (front row/ left) with representatives from Lagan MEICA JV, Northern Ireland Environment Agency (NIEA)) and Northern Ireland Fire & Rescue Service (NIFRS).
Notes to editors:
For further information please visit: www.niwater.com/climatechange