Total Wipe-Out!
09 August 2023 16:38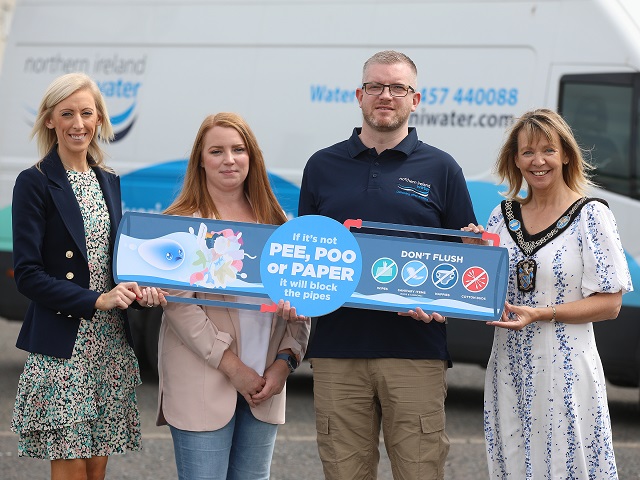 NI Water staff have recently carried out a major clean-up operation after a build-up of wipes and sanitary items in the Craigavon area caused out of sewer flooding in a nearby field running into the local river.
Peter Neeson, NI Water Wastewater Customer Field Manager for the area, explains:
"Our customers have a deep appreciation for the environment and would be appalled if shown photos of the out of sewer pollution that was running into the local river. However, they would be totally shocked if they realised it is their own actions that are causing the damage.
"People genuinely don't realise the damage caused by flushing wipes, cotton buds and sanitary items. They think once it disappears down the toilet it is gone forever. However, it is creeping through the sewers gathering other wipes and eventually creating a blockage. This results in sewage flooding out of manholes onto the street, or, in this case, in a field that runs into a river.
"This pollution of our local environment is entirely preventable if wipes (even those that say flushable on the label) and sanitary items are put into the bin rather than down the toilet.
Peter concludes: "We really need the public to work with us and help spread the message, 'your toilet is not a bin.' The rule is simple, 'Only flush the 3 – Paper, Poo and Pee!"
Visit www.niwater.com for further information.
Pictured: Carla Lockhart MP, Councillor Kate Evans, NI Water Wastewater Customer Field Manager Peter Neeson and Lord Mayor of Armagh City, Banbridge and Craigavon Alderman Margaret Tinsley.
Ends
All media enquiries to NI Water press office on press.office@niwater.com