Both we and our customers share the responsibility for the pipework that connects the watermain to homes. The diagram below shows which pipes are generally your responsibility and which are the responsibilities of NI Water.
NI Water usually looks after the main in the street, the pipe that runs from the main to the stop tap at the boundary of your property, and the stop tap itself.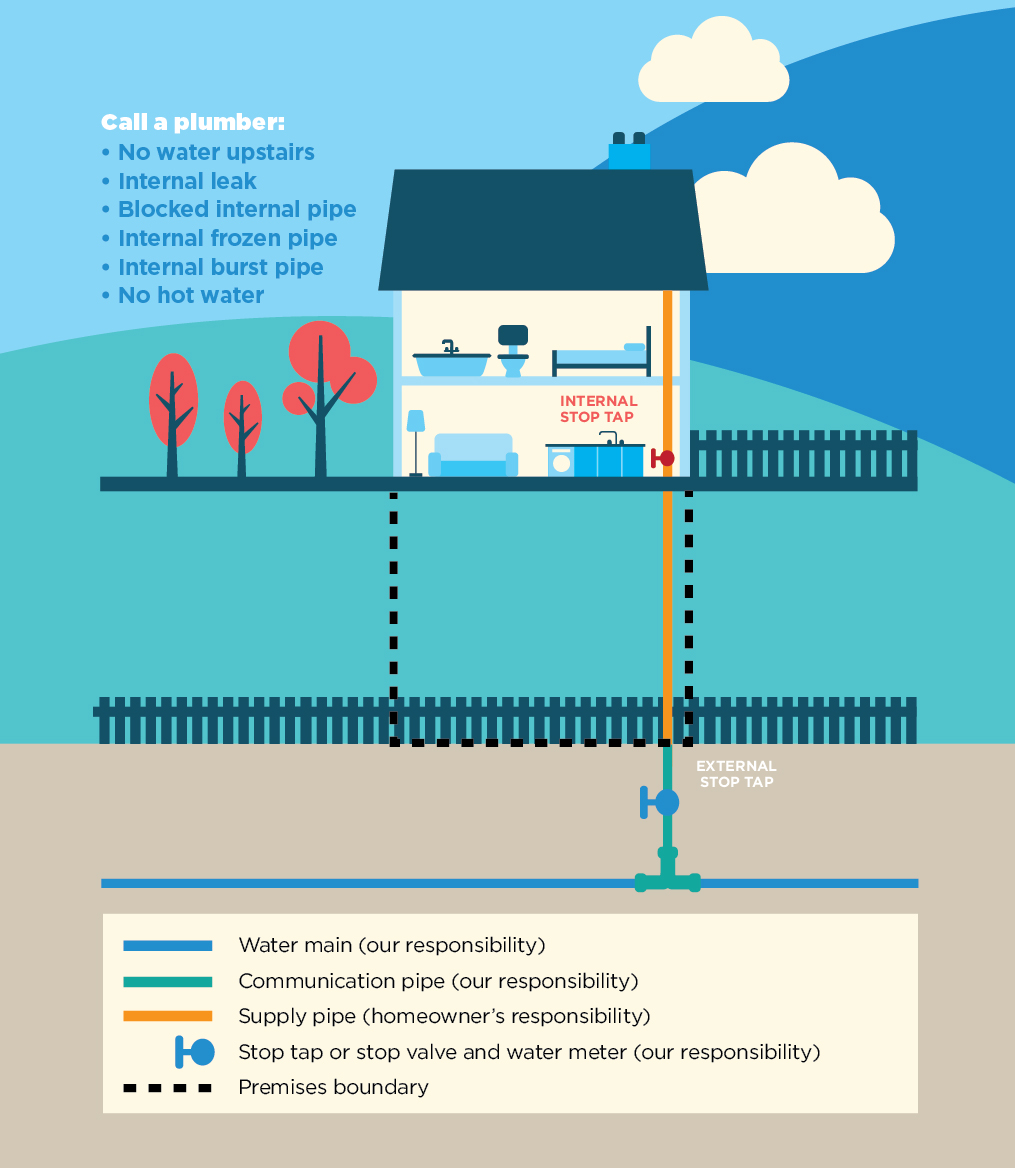 You will normally have responsibility for any pipework from the stop tap into your home and the plumbing inside your property. You should therefore, check your supply pipe and meter, where fitted, on a regular basis identifying and repairing any leaks that occur immediately.
Lead service pipes
Most lead found in water comes from pipework supplying old properties. Should you wish to replace your lead supply pipe, we will replace our part of the same pipe, free of charge. In some circumstances a grant may be available from the Northern Ireland Housing Executive (NIHE) for your share of the cost – please contact NIHE before you start work.
Where a lead service pipe is shared and you and your neighbours have agreed to replace it, we would request you to lay separate pipes from each property.
Shared service pipes
If you share a communication pipe with neighbours, you may sometimes find the flow and pressure of water in your home is too low, particularly when you both use water at the same time. In such cases we usually recommend that each property has a separate supply. An application form and guidance notes for a "Separation of Supply" are available by clicking here.