Our contractor BSG Civil Engineering commenced works on site in May 2019 and we anticipate all works will be complete by spring 2020.
Why is the work needed?
A Drainage Area Study of the city's sewerage system identified a number of key projects required to improve the system, and included the replacement of the existing Killylea Road Waste Water Pumping Station (WwPS) as well as the upgrade of sewers in West Armagh, that are in very poor condition. The Killylea Road WwPs serves a population of approximately 3000 people and pumps wastewater to the Wastewater Treatment Works located on the Loughgall Road. The proposed sewerage network upgrades will reduce the likelihood of out of sewer flooding and environmental pollution, by reducing storm water discharges to the Callen River.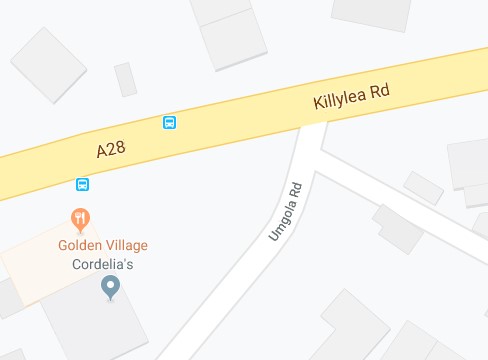 Location Plan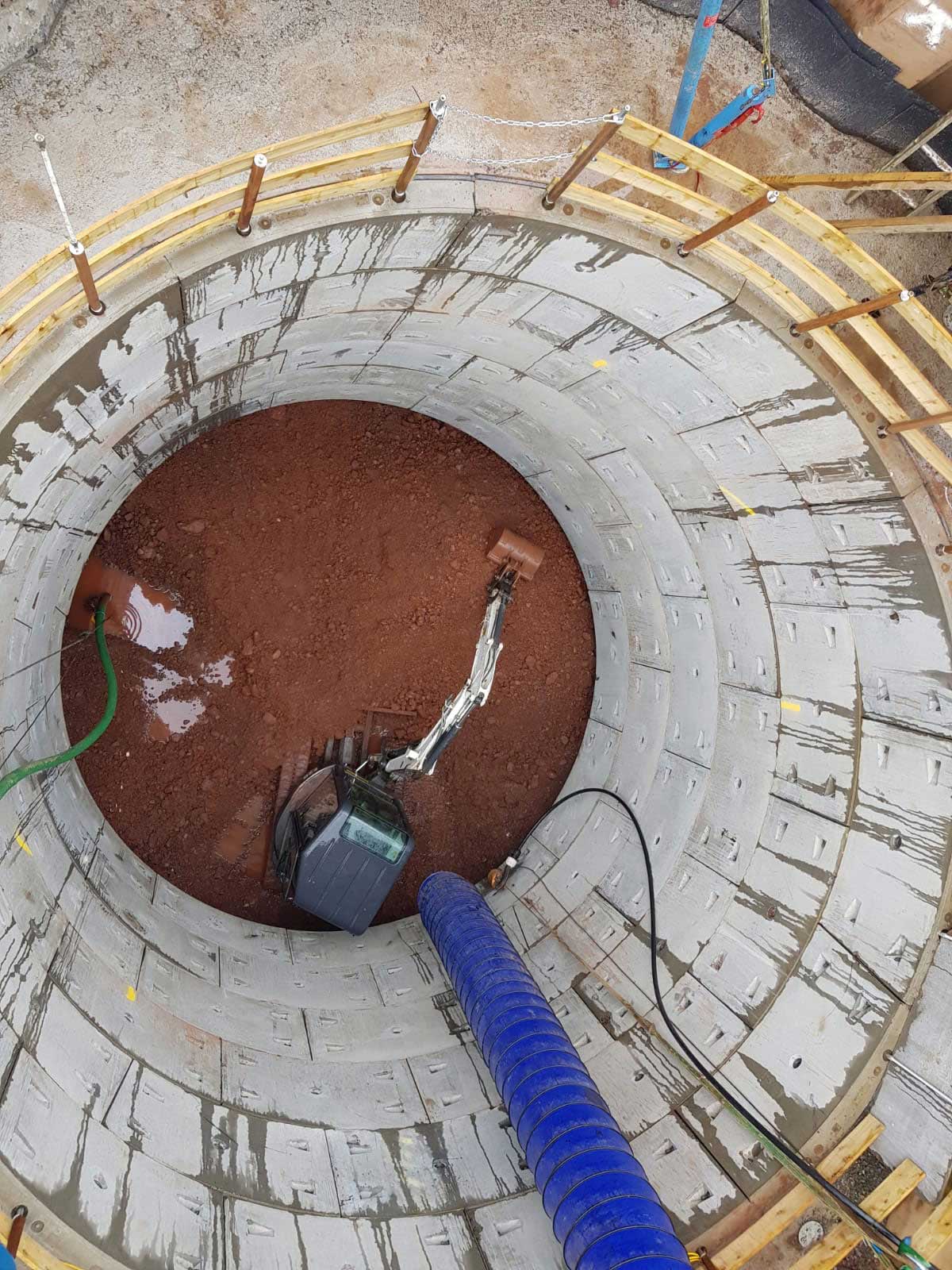 New Pumping Station under construction
What will the works involve?
Work locations will include Killylea Road, Irish Street, Friary Road, Navan Street and Drelincourt Close and will include the following elements of work:
Construction of a new Wastewater Pumping Station located at the junction of Umgola Road/Killylea Road – demolition of old pumping station on Killylea Road.
Extension of the sewer and emergency overflow pipes to the new station.
Upgrades to sewers in the Friary Road area Upsizing and diversion of the existing sewers in Drelincourt Close.
Upsizing and diversion of Irish Street sewers
Work locations
Current works on site:
Work is underway on the new Wastewater Pumping Station located adjacent to the shops between the Killylea and Umgola Roads.
Works is currently ongoing in the Irish Street area with Phases 1 & 2 complete.
Phase 3
–will includee the reconstruction of a 5m deep manhole in Irish Street at the entrance to St Malachy's Church.For safety reasons a road closure will be in place for up to 2 weeks to complete these works. Discussions are ongoing with the Department for Infrastructure regarding the timing of this phase.
Sewer laying works will commence in the laneway located at the rear of Navan Street, Corrigan Court car park during September 2019.
What are the benefits?
The project when complete will substantially reduce the risk of out of sewer flooding; improve water quality in the Callan River as well as reducing the amount of Fats, Oils and Greases (FOG's) in the existing sewers. It will also facilitate further development within this area of the City.
NI Water is grateful to all local residents, business owners and commuters for their co-operation and patience throughout this programme of essential works.