Global Environmental Accolade for Clandeboye Rainwater Garden!
04 November 2019 9:42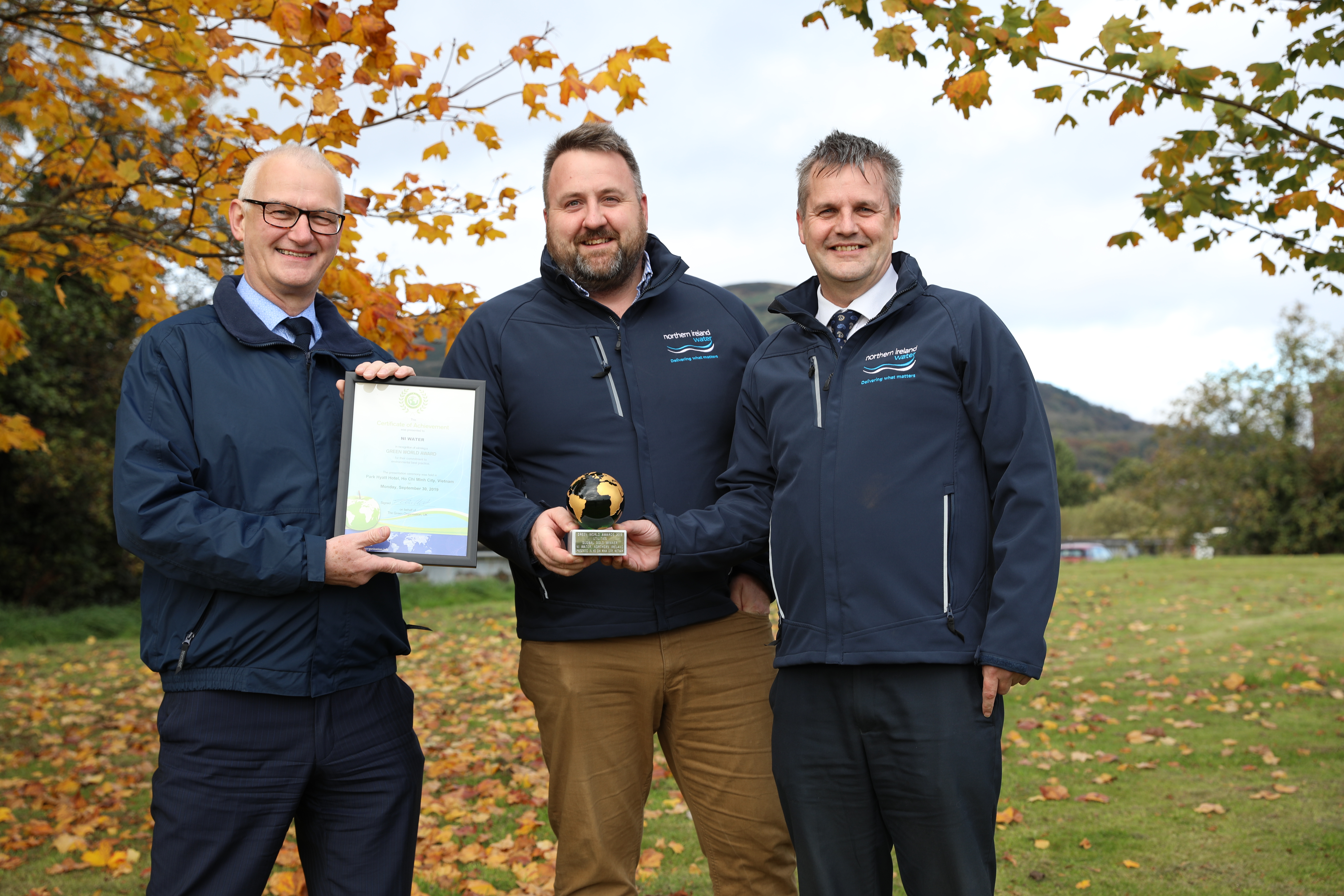 NI Water has gained a global award for environmental best practice for its work to construct an innovative rainwater garden at Clandeboye Primary School, Bangor.
The global Gold award is the latest in a string of awards for the Clandeboye Rainwater Garden and was announced recently at the Green World Awards 2019 in Vietnam.
Paul Harper NI Water Director of Asset Delivery Delivery said:
"This accolade represents the pinnacle of achievement in competition with other companies, governments and organisations around the globe and we are delighted to be recognised for our commitment to environmental best practice and corporate social responsibility.
"As environmental ambassadors, our customers are at the heart of everything we do and this scheme helps to protect and enhance the natural environment. The garden will also help to reduce the risk of flooding in the school grounds and surrounding area.
"This award is a major achievement for the NI Water team involved the Clandeboye project including AECOM and BSG Civil Engineering.
"None of this would have been possible without the unwavering support of Clandeboye Primary School, the Department for Infrastructure, Education Authority and the Department of Education and we sincerely thank them for their input."
£70,000 was invested in the garden, which was completed in 2018. This is an innovative flagship project for NI Water and the Department for Infrastructure and is the first of its kind in Northern Ireland. The garden demonstrates how sustainable design can reduce the risk of flooding, whilst also enhancing the environment and providing a valuable educational resource.