£2.2 Million NI Water investment gets underway to upgrade sewerage infrastructure in Greyabbey
22 June 2020 11:43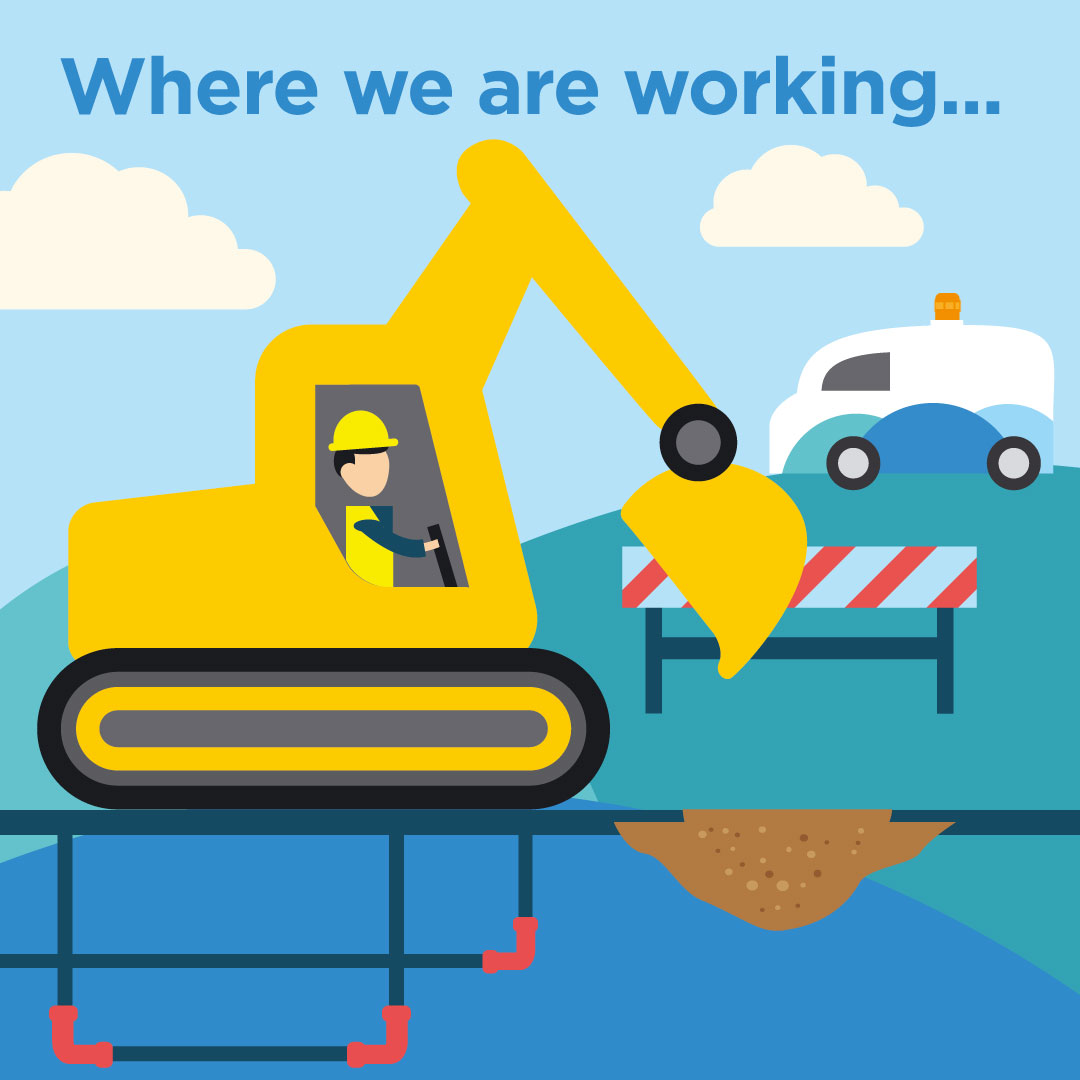 This summer will see NI Water commence a programme of work to upgrade Greyabbey Wastewater Treatment Works (WwTW), located off the Portaferry Road, as well as key parts of the associated sewerage network to provide a more robust wastewater solution and improved sewerage network for the village.
In addition to the significant upgrade at Greyabbey WwTW, the work will include improvements to Watermeade Wastewater Pumping Station (WwPS), located off the Newtownards Road and general improvements to parts of the sewer network.
Michael Donnelly, NI Water Project Manager said: "This significant programme of work, which will get underway at the end of June and complete in spring 2021, will see the installation of new technologies and modern equipment – including fine screens – at the village's wastewater treatment works and main pumping station, which will enhance the water quality in Strangford Lough.
"Key sewer improvement work will be the first element of the programme to get underway at the end of June. The work – which will last approximately 6 weeks overall – will involve relining short sections of sewers using specialist underground trenchless technologies and repairing manholes in areas where defects have been identified through CCTV investigations."
The improvement work will be carried out on sections of the network around Newtownards Road, Carrowdore Road, Watermeade Avenue, Island View Road, North Street, Main Street and The Square. Underground trenchless construction methods will help minimise disruption and reduce the duration of the work at most sections to a few days.
Residents and businesses located in areas affected by the sewer improvement work have been advised of the work through letter drops. Traffic management and signage will be in place in all areas as necessary to inform the wider public in advance of the work getting underway.
Vehicular access will be maintained for residents/businesses as far as possible, and pedestrian access will be available at all times. As the work progresses, our contractor will liaise directly with any residents and businesses affected by traffic management restrictions.
Infrastructure Minister Nichola Mallon added: "Continued investment in the water and wastewater services throughout Northern Ireland is essential to improving this critical infrastructure which has become even more vital recently in helping us to ensure the protection of public health. It is also important in supporting economic growth and enables us to meet increasingly challenging European standards. I am delighted to see this major investment planned for Greyabbey which will improve the lives of people living in the area, enhance the local environment and build on other recently completed NI Water projects to improve the quality of water in Strangford Lough."
NI Water and our contractor DLG/Jacopa, would like to thank the public for their patience and cooperation while we complete this essential improvement work and will do everything possible to keep disruption to a minimum.
A few key points to remember:
•
We are all practising social distancing – our priority is to keep customers and colleagues safe. So please keep your distance and our workers will carry on with their essential work for you.
•
Remember wipes will clog the sewers and result in blockages and flooding – never flush a wipe. For further information log on to
www.niwater.com/bag-it-and-bin-it
/
•
Beware of Bogus Callers – if you are concerned about the identity of someone at your door, you can call the PSNI non-emergency number '101' where you will have the option of a 'Quickcheck' to confirm the caller is from the utility they say they are.
•
Do not let children go near work sites or equipment, this can be extremely dangerous.
For further advice log on to
https://www.niwater.com/covid19/
Information on water supply issues affecting your property are also available 24/7 simply by logging onto
http://www.niwater.com/current-service-updates/