Essential Work to Commence at Castlehill Farm, Ballygowan Road, Belfast
22 July 2020 9:38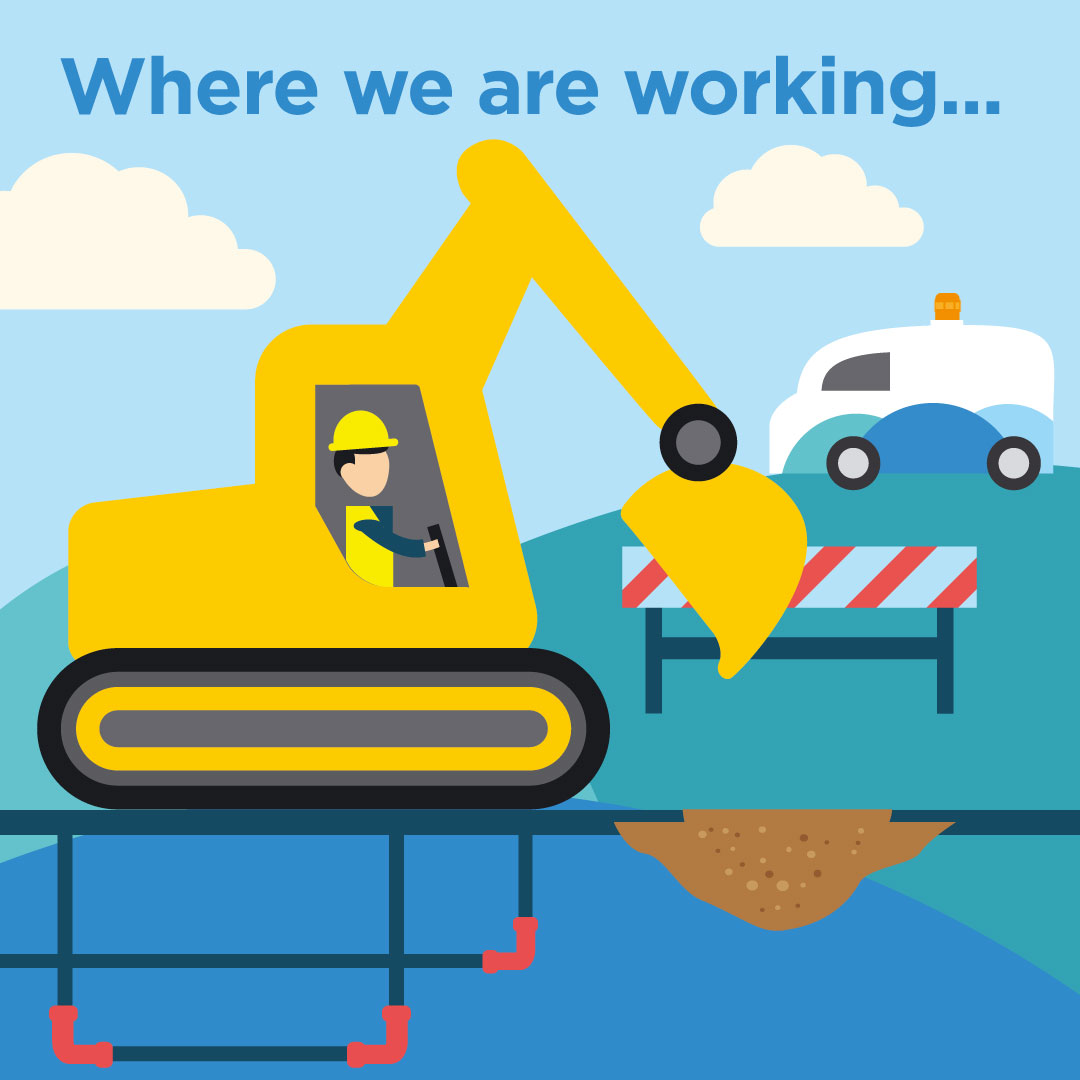 NI Water will shortly be commencing essential work to install a new foul sewer adjacent to the Ballygowan Road between Quarry Hill and Church Road to serve the new housing development at Castlehill Farm.
Works are planned to commence on Monday 27th July 2020 and will involve laying 304m of new sewer which will include the following elements of work:
•
Connection to the existing sewer at Church Road which will involve a road crossing at this junction;
•
Pipe laying along the grass verge adjacent to the Ballygowan Road up to the opposite side of Quarry Hill;
•
A final section of pipe will then be laid across the Ballygowan Road to connect to the sewer at the new development.
Traffic management arrangements have been discussed with the Department for Infrastructure, and in order to undertake these works safely it will be necessary to have a lane closure in place Belfast bound (inside lane) between 9.30am and 5.30pm each day for the majority of the works. The road crossing at Church Road will require a road closure and will be completed over a weekend with signed diversion routes in place. The road crossing of Ballygowan Road will be carried out in sections outside of peak hours, with temporary traffic lights in operation between 9.30am and 4.00pm.
NI Water and our contractor E Quinn Civils Ltd. would like to thank the public in advance for their patience and cooperation as we undertake these essential works.
A few key points to remember:
•
We are all practising social distancing – our priority is to keep customers and colleagues safe. So please keep your distance and our workers will carry on with their essential work for you.
•
Remember wipes will clog the sewers and result in blockages and flooding – never flush a wipe. For further information log on to
www.niwater.com/bag-it-and-bin-it/
•
Beware of Bogus Callers – if you are concerned about the identity of someone at your door, you can call the PSNI non-emergency number '101' where you will have the option of a 'Quickcheck' to confirm the caller is from the utility they say they are.
•
Do not let children go near work sites or equipment, this can be extremely dangerous.
For further advice log on to
https://www.niwater.com/covid19/
Information on water supply issues affecting your property are also available 24/7 simply by logging onto
http://www.niwater.com/current-service-updates/
ENDS.
For further information, please contact NI Water's Press Office on 02890 354710 or email press.office@niwater.com