£6.4 Million NI Water Investment in Ballygowan Wastewater Treatment Works gets Underway
01 February 2021 10:50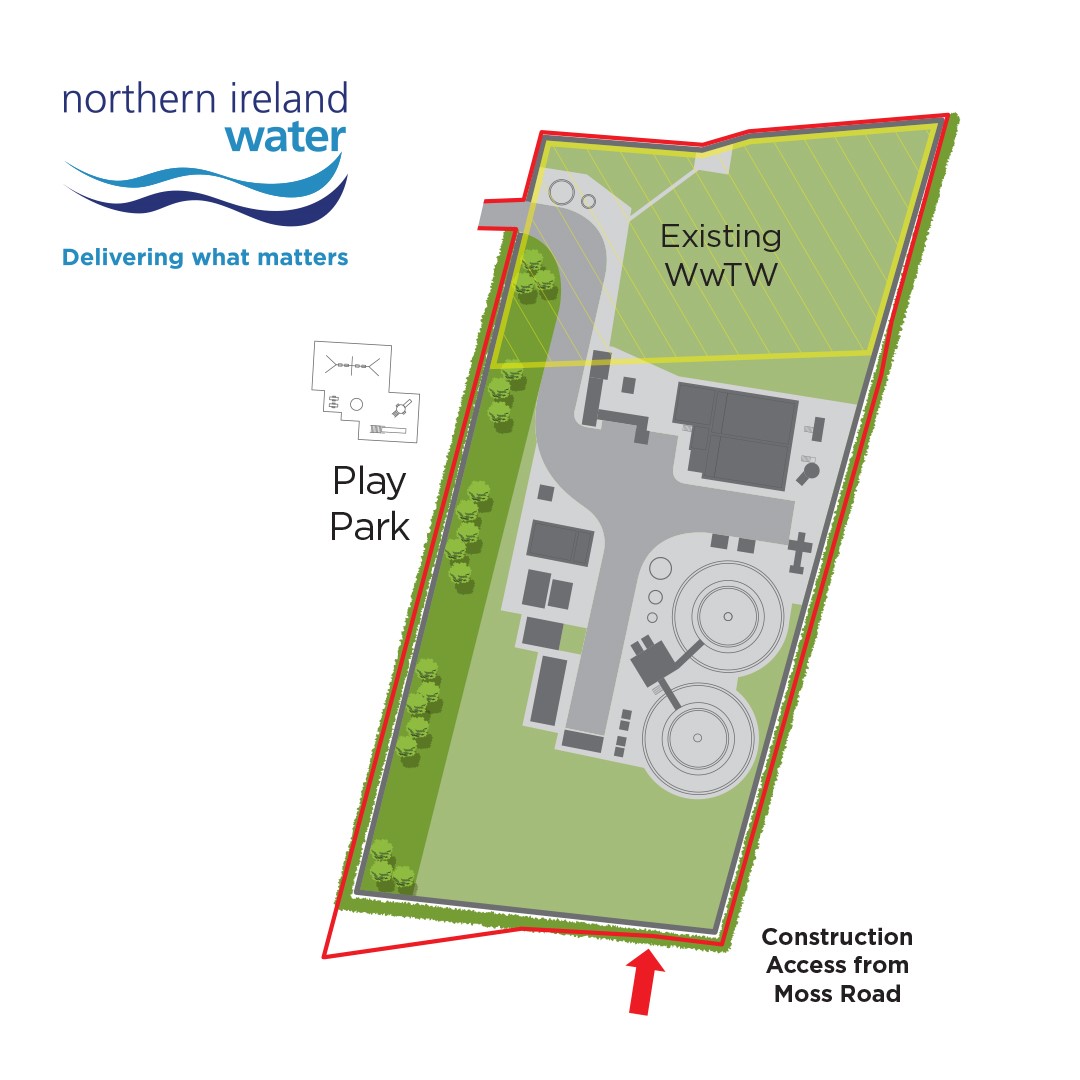 NI Water is pleased to announce the commencement of a major £6.4 million programme of work to construct a new modern wastewater facility at Ballygowan. This major investment will significantly improve wastewater services and accommodate future economic growth and development in the local area, as well as bringing about key environmental improvements.

In advance of the main construction phase getting underway, and following approval from DfI Roads, an access road from the Moss Road to the new plant will be constructed in early February. This will help reduce disruption by ensuring that no heavy construction traffic will need to travel through Dickson Park during the construction of the new wastewater treatment works. The main phase of construction on the new plant will then get underway in late February.
Damien McKeown, NI Water's Project Manager said: "This significant programme of work will commence in February and will take approximately 15 months to complete.
"The new plant will bring real benefits to the local community by improving wastewater services and allowing future economic growth and development in Ballygowan and the surrounding area.
"NI Water would like to thank the local community in advance for their patience and cooperation and assures customers that we will do everything possible to minimise disruption throughout the contract."
Infrastructure Minister Nichola Mallon added:
"Continued investment in the water and wastewater services throughout Northern Ireland is essential to improve this critical infrastructure, which has become even more vital recently in helping us to ensure the protection of public health in the current pandemic.
"Investment is also important in supporting economic growth and protecting the environment. I welcome this major investment for Ballygowan, which will directly benefit a future population of 4,500 people, and so improve the lives of people living in the area. This £6.4m investment shall also enhance the local environment by improving the water quality in the River Blackwater."
The investment work at Ballygowan is an excellent example of what can be done when the necessary funding is in place.
NI Water's goal is to ensure we have a modern, efficient service today and in the future. While chronic underfunding of NI Water is an urgent issue, we are working hard at a local level to find solutions to enable Councils and developers to progress their vision and facilitate future economic development.
The message is clear, NI Water is ready to provide engineering solutions to short-term constraints where possible, however we must face the inescapable reality that the full funding identified by the Utility Regulator in its Draft Determination (PC21 business plan) is required to fulfil the vision of economic expansion for our towns and cities.
This is not a 'wish list' or a 'nice to have'; this is the plan that will help us ensure NI Water can deliver in a strong, modern regional economy.
NI Water and our project team, including Geda Construction, Water Solutions Ireland and Tetra Tech would like to thank the public in advance for their patience and cooperation while we prepare to commence work on this essential new treatment plant.

A few key points to remember:
We are all practising social distancing – our priority is to keep customers and colleagues safe. So please keep your distance and our workers will carry on with their essential work for you.
Beware of Bogus Callers – if you are concerned about the identity of someone at your door, you can call the PSNI non-emergency number '101' where you will have the option of a 'Quickcheck' to confirm the caller is from the utility they say they are.
Do not let children go near work sites or equipment, this can be extremely dangerous.
For further advice log on to https://www.niwater.com/covid19/
Information on water supply issues affecting your property are also available 24/7 simply by logging onto http://www.niwater.com/current-service-updates/
Existing Ballygowan WwTW: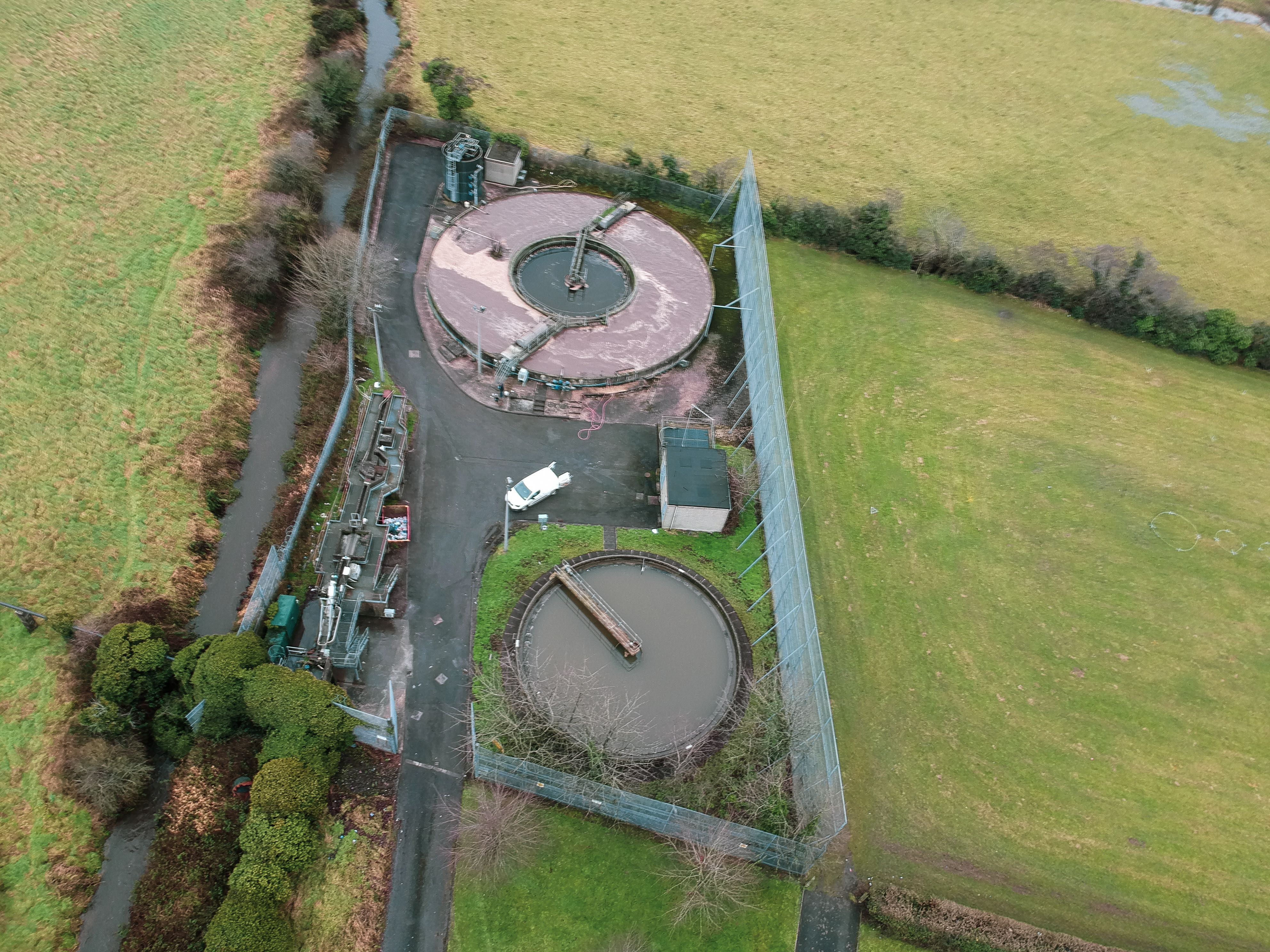 Existing Ballygowan WwTW to rear of Dickson Park and access area to Moss Road: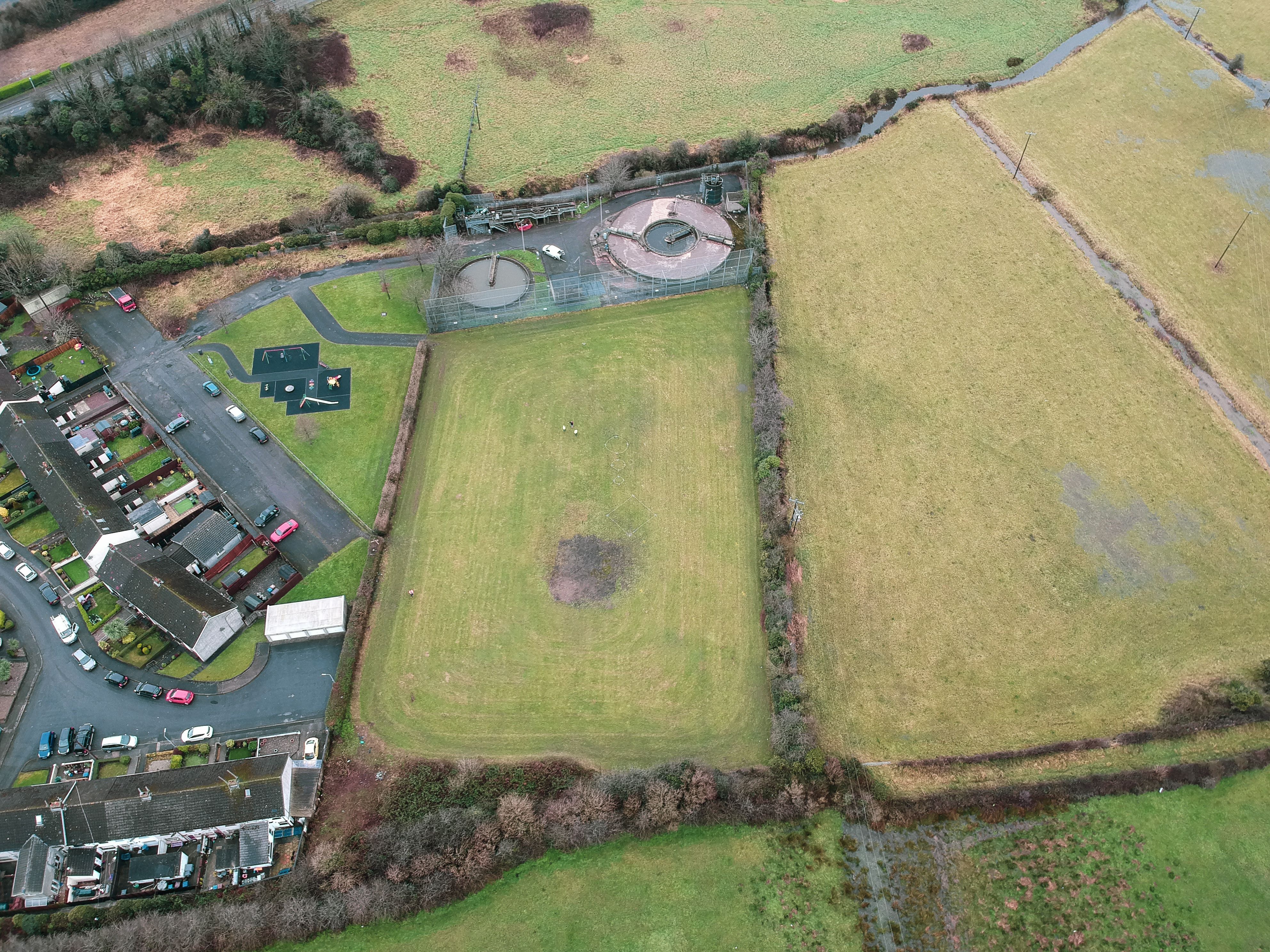 ENDS.
For further information, please contact NI Water's Press Office by emailing press.office@niwater.com