NI Water makes a splash at Balmoral Show!
11 May 2023 11:54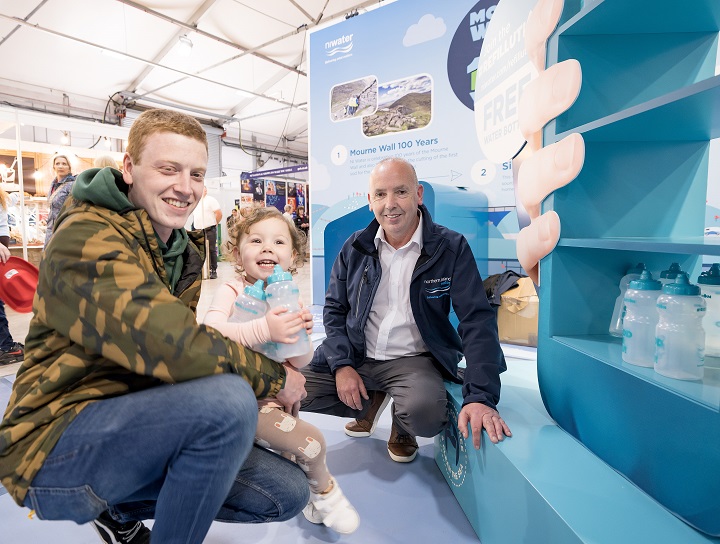 Libby and Luke Hamilton from Newtownstewart with Trevor Middleton from NI Water
NI Water is ready to welcome all visitors to their stand at the Balmoral show in the Eikon Shopping Village. The stand is showcasing the Silent Valley 100 year centenary, water for health and highlighting some fantastic career opportunities. Our team will also be on hand to answer general water queries.
Members of the public will also have the opportunity to chat to our Developer Services colleagues. The team is on hand to offer advice in relation to development issues and discuss the pre planning process prior to submitting a planning application. Alongside this, NI Water has recently updated the Self Service Portal with improved digital features to help its customers and employees. The Portal provides an enhanced customer experience with added functionality of simple to use and environmentally friendly processes.
Davy McGrath, Head of Developer Services says "The bigger your plans, the more important it is to consult with us as soon as possible. Prior to submitting any planning application, you will need to complete the new pre-planning process. We want to ensure your development process is as simple as possible and reduce any potential issues that may arise."
Another talking point at the stand will be the calls for input into a new Masterplan for Silent Valley Mountain Park. NI Water is offering the public the opportunity to input into a community engagement project and share their opinions on the future of Silent Valley Mountain Park. Have your say at: https://www.niwater.com/silent-valley/
Leap over to discuss a new career, as NI Water has recently launched an ambitious and innovative reskilling programme, with permanent opportunities available right across Northern Ireland. After recently being named Employer of the Year at the Belfast Telegraph Business Awards 2023, NI Water is looking for self-motivated,
enthusiastic people with the right talents, to join its new Leakage Employment Accelerator Programme – LEAP. Applications are currently open and will close at 10am on Monday 22nd May 2023. If you want more information enquire at the NI Water stand or visit: https://www.niwater.com/leap/
As this year marks the 4th year since NI Water's Refillution campaign was launched at the show in 2019, reusable water bottles will be given out to visitors. With drinking water now at the highest quality on record, staying hydrated and reducing plastic waste is a win-win for everyone.
Check out our Facebook and Twitter accounts @niwnews for photos and get tagging and sharing with your friends!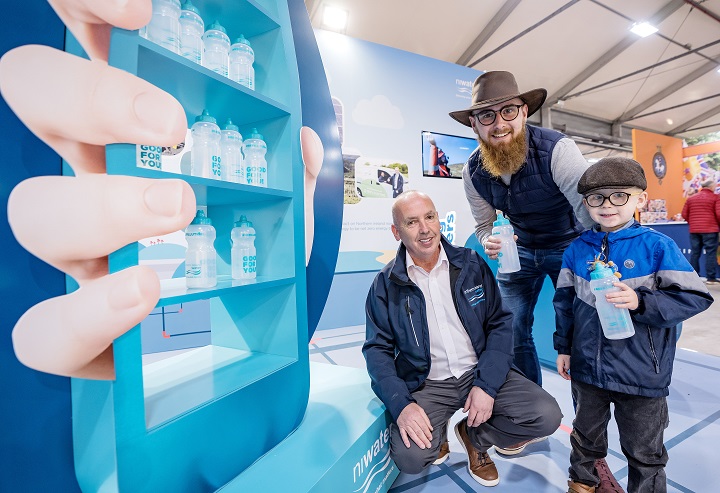 Asaiah and Joel Coulter from Lisburn
For more information on our key messages, please visit our website: www.niwater.com and www.niwater.com/Refillution
Ends