Why save water at home
We get plenty of rain in Northern Ireland but this rainwater has to be cleaned at our treatment works before it goes into the taps. So the less water we waste the more cost effective the system is.
We all have a part to play to ensure there's enough water for everyone now and in the future.
In this section you will find tips, advice and simple ways you can save water in the bathroom, kitchen and garden and use our tips and pledges to find out how much water you could save.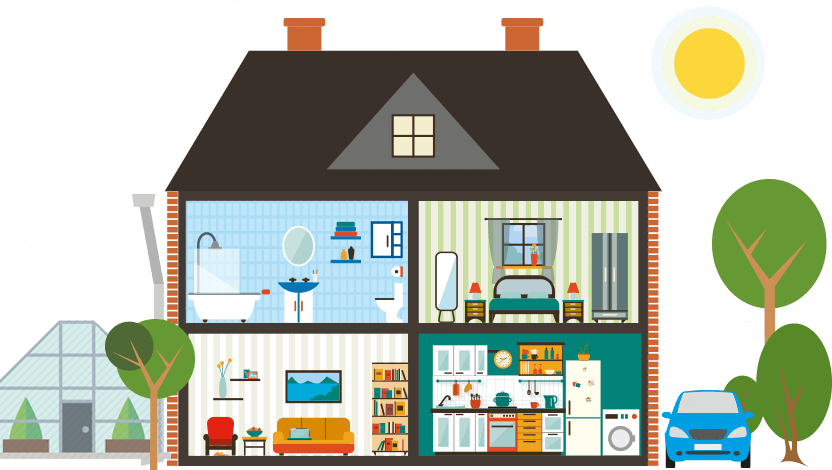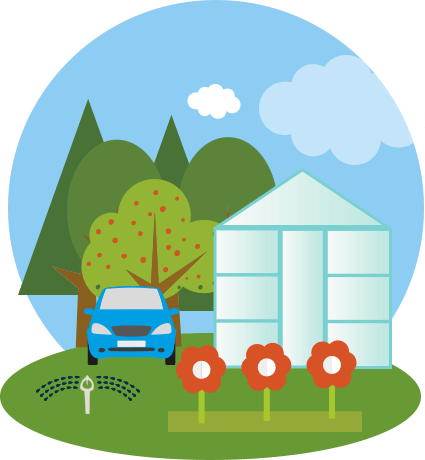 Some Water Facts about the Garden:
In 15 minutes a sprinkler

uses over 135 litres of water. Overwatering grass encourages the roots to grow close to the surface making the grass weaker and less drought resistant.

In 15 minutes a hose

uses around 135 litres of water.

Outdoor water use

accounts for around 7% of the total water use of your home, but in the summer, this can rise to 50% of peak demand.

Your roof

collects enough rain to fill 450 waterbutts every year.
So, why not use a watering can instead of a hose or sprinkler and fit a water butt to your drain pipe and use this to water your plants and wash the car.
Water saving tips
Add water retaining crystals to pots and containers.

Use a watering can rather than a hose.

Fit a rainwater butt to collect water to wash cars, windows and to water plants.

Water plants at cooler times of the day.

Mulch plants to retain water in the soil.

Choose drought resistant plants.

Don't waste water on paths and patios – if it doesn't grow, don't water it!

Super Tip: When washing the car, use a bucket of water and a sponge.
Contact Information
Waterline 0345 744 0088 (Lines open 24 hours 7 days a week)
Operational emergencies, service requests, fault reporting and complaints
Leakline 0800 028 2011 (Lines open 24 hours 7 days a week)
Reporting leaks in public supply system
Can't find what you're looking for? Visit the Need our Help section