Your water is safe to drink
29 September 2023 16:28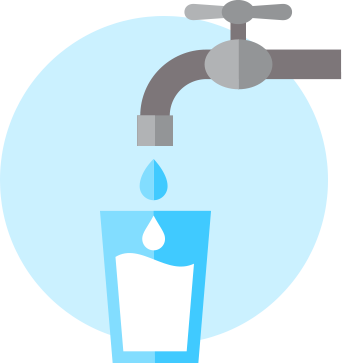 NI Water's number one priority is the quality and safety of your drinking water.
We can assure our customers that the water supplied from all our Water Treatment Works, which includes water abstracted from Lough Neagh, is safe to drink and use as normal.
On a daily basis, we monitor our raw water intakes from all sources, at our treatment works and at customer taps to ensure that drinking water supplied meets strict quality standards.
NI Water has a robust testing and sampling system which sees over 120,000 samples lifted and analysed each year. Sampling and analysis are carried out 365 days per year. Samples are taken from customer homes, reservoirs and treatment plants.
Drinking water supplied from the water treatment works which use Lough Neagh as their raw water sources, are designed with the potential for algae to be present and robust treatment processes are in place to manage this effectively.
We increase the frequency of algae monitoring over the summer months when the risk for algae in the raw water would generally be higher.
Increased levels of algae can cause an unusual taste and smell to water from your tap but does not pose a risk to health. The taste and smell can be earthy and/or musty. Therefore, while the water from your tap can be used in the normal way, we fully appreciate some customers might notice a difference in the taste and/or odour to their drinking water at this time.
Frequently Asked Questions
Is my water supplied from Lough Neagh?
Lough Neagh supplies 40.7% of the drinking water within Northern Ireland.
How do I find out if my water is supplied from Lough Neagh?
This information is available by clicking on the map below for information on water supply in that area.
Clicking Here and entering your postcode, will confirm the Water Quality Results for your area.
I've seen images on social media of green substances growing in water filters/water containers
Sometimes filter jugs, coffee machines and filters can be problematic if they have not been regularly cleaned or the filter has not been replaced in line with manufacturer's instructions. It is also advised to keep these appliances out of direct sunlight and in a cool place.
What to do if I am still concerned?
NI Water would like to reassure customers that the water supplied from all our works, which includes water abstracted from Lough Neagh is safe to drink and use as normal.
If however, you or anyone in your household are unwell and have noticed a change in the quality of your water supply in either appearance/taste/odour, you can Contact Us via Webchat or on our Social Media channels which are available, 8am-11pm, 7 days a week.

You can also contact us by telephone on 03457 44 00 88, which is available 24/7.
Before getting in touch, you may wish to check there are no known issues in your area by Clicking Here and then entering your postcode;
If there is a known issue, you can keep informed of progress updates and expected resolution times by either visiting the Current Service Updates page, or by registering for our 'Keeping you Informed' service. Further information regarding this and how to register, can be found by Clicking Here