NI Water Education has adopted a magnificent Red Kite for the Silent Valley Education Centre. These wonderful birds of prey were formerly extinct in Northern Ireland but have since been reintroduced by the RSPB from 2008, and have been spotted at the far end of Silent Valley near Ben Crom reservoir.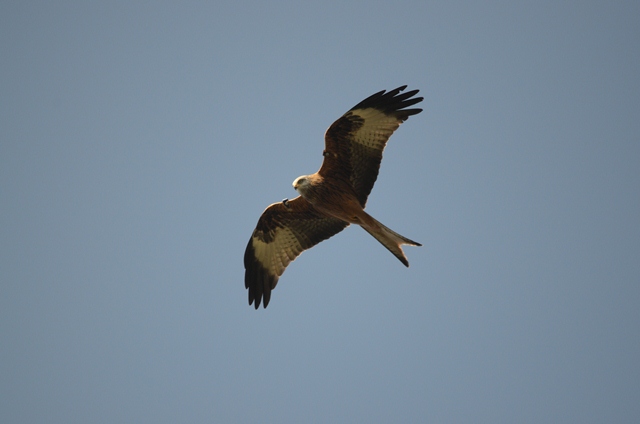 Photo Credit: Virginia Farrell 'Silent Hunter'
These beautiful birds can be easily identified as they soar high above the mountains with their deep forked tail, red breast feathers and impressive 1.7m wingspan of white feathers with black wing tips.
To help recognise individual birds, all Red Kites released by the RSPB have a unique wing tag. NI Water's Kite is tagged Blue 09 and was named "Silent Hunter" by Elaine Sloan, Holy Cross PS, Attical, through a competition held in local schools to find a suitable name. "Silent Hunter" is a male bird who was released as part of the final year of reintroductions in 2010.
When visiting Silent Valley keep your eyes peeled for these spectacular birds as you never know who you might spy soaring high above the Valley.
For more information about Red Kites in Northern Ireland visit the
RSPB website