'Bags of Success!'
28 November 2016 17:16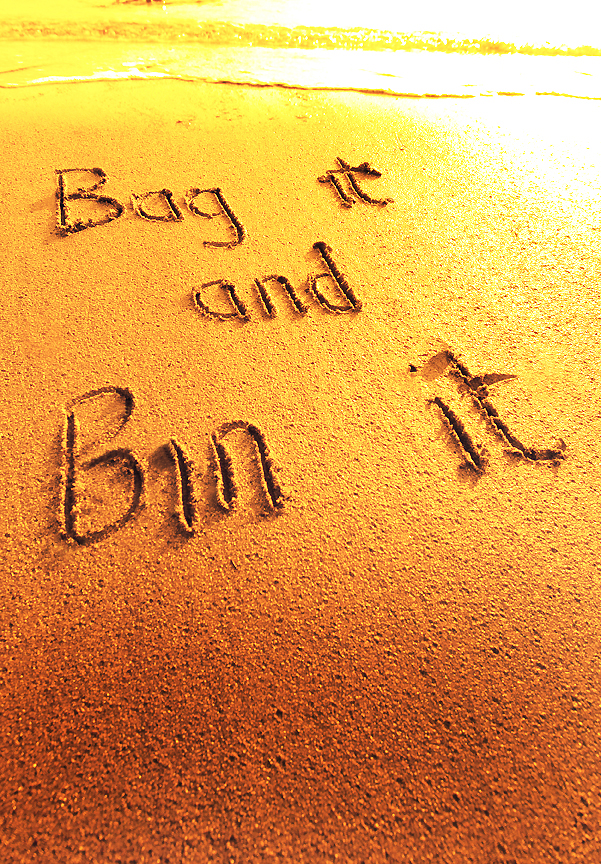 'Bag It Up' – beaches in Northern Ireland are in much better condition having been found to have experienced the largest drop in plastic bags found on UK beaches over a 12 month period.
Every September, the Marine Conservation Society undertakes a mass beach clean programme at beaches right across the UK, and the September 2016 results have just been made available. Northern Ireland's beaches have witnessed a more than 50% decline in the number of discarded plastic bags recovered as compared to 2015. This forms part of an improving picture across the UK as a whole – in 2015, 11 plastic bags on average were recovered on every 100 metres of coastline cleaned, but this year, that has dropped to just under 7, a welcome decline of 40% and the lowest figure for 10 years.
Angela Halpenny, NI Water's Head of Environmental Regulation, said: ''NI Water is a strong advocate of keeping our beaches clean and we warmly welcome these figures from the Marine Conservation Society showing a significant decline in the numbers of discarded plastic bags found on Northern Ireland's beaches. We are fortunate to have some of the best beaches anywhere in the UK and NI Water remains an active and successful partner in working to keep beaches at the very highest standard.
''Although this is good news, there is clearly still work to be done – we would like to eliminate the presence of plastic bags from our beaches entirely. Not only are they unsightly, but they can cause a serious hazard to marine life and can block sewers and drains, with the highly negative impact of pollution following on as a result.
''Unfortunately, other litter items still pose a problem in Northern Ireland, with an increase of 9% being registered in other litter items recovered from Northern Ireland's coastline as compared to 2015.
''Much of this increase is attributable to items like wipes, nappies and personal hygiene items that get flushed down toilets – NI Water runs an ongoing 'Dirty Dozen' awareness campaign to highlight the dangers of flushing these items away; they can lead to blocked drains, out of sewer flooding and serious pollution incidents, which can adversely affect local communities as well as beaches.
''NI Water spends approximately £2.5 million per year unblocking sewers which have been needlessly blocked by unwarranted flushing or dumping of items – this is money that could be invested in improving our water and wastewater infrastructure, not clearing totally avoidable blockages. Through our 'Dirty Dozen' campaign and other education measures, we continue to emphasise to our customers that toilets are designed only for the 'three P's' - (toilet) paper, poo and pee. If we all follow this simple advice, we can play a major role in keeping our beaches safe and clean and ensuring they are even better in 2017.''
Ends