All We Want for Christmas is Clean Sewers!
19 December 2016 16:42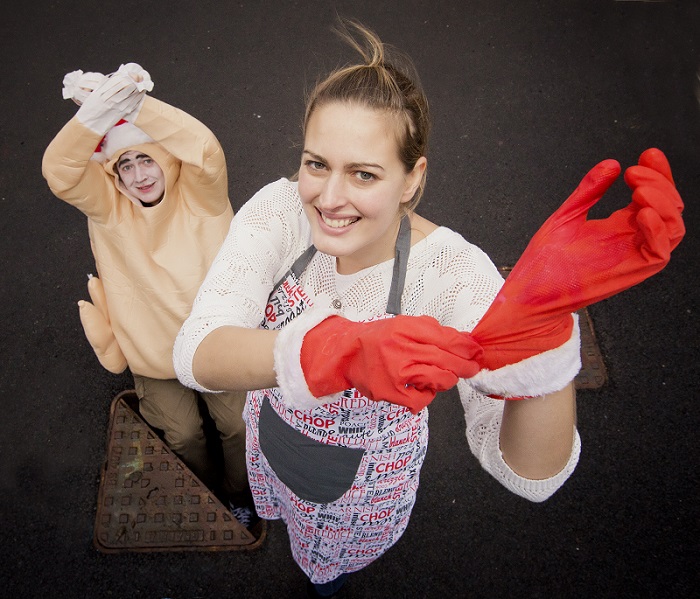 At NI Water, we don't want a lot for Christmas, there is just one thing we need, we don't care about the presents underneath the Christmas tree….make our wish come true, all we want for Christmas is…..clean sewers!
NI Water is appealing to the public to help keep their drains clear this Christmas by not putting their turkey Fat, Oil and Grease (FOG) down the kitchen sink. The impact of a blocked sewer on a home can be devastating and is so easily prevented by disposing of FOG in the bin, not down the kitchen sink.
As FOG cools, it solidifies and creates blockages in the sewerage system, which often results in out of sewer flooding. In the last two years, NI Water has dealt with nearly 40,000 blockages in the sewers costing a whopping estimated £5 million!!!
Alec McQuillan, Head of Wastewater at NI Water comments, "Christmas and the New Year are a popular time for friends and families to get together, often to enjoy a roast dinner. While the meal may be planned with meticulous detail, little attention is paid to what we put down the sink. When fat, oil and grease solidifies in the sewers it prevents wastewater flowing through the pipe, and often causes a blockage.
"Fat, oil and grease in its liquid form may not look harmful, but once in the drains, it is. Even when hot water or soap is poured down the sink – the fat, oil and grease will still harden. Detergents and bleach may also appear to work, but this is only temporary.
"When a drain becomes blocked and overflows, the consequences can be devastating. We can all play a part in maintaining the sewerage infrastructure from restaurants, pubs and hotels right through to home owners and industrial outlets."
Graham Smith, Interim Head of Water at the Consumer Council said "It can be easy to put things down the sink without thinking about what it could be doing to our drains and sewers. Nobody wants blocked sewers, with all the problems this causes, so we would encourage all consumers to follow the advice from NI Water to help keep our drains clear and prevent any unnecessary blockages this Christmas."
One way to dispose of fat, oil and grease is to let it cool and solidify, and then scrape it into the rubbish bin, or alternatively it can be poured into a suitable container and taken to a Council Recycling Centre.
So don't let your Christmas turkey turn into a 'Festive fatberg'.
Together we can keep our drains clear and fat free this Christmas! To view the impact of FOG on our sewers visit:
http://www.niwater.com/fats-oil-and-grease-fog/
ENDS
All media enquires to NI Water press office 028 9035 4710 or email
press.office@niwater.com
.