Graffiti at NI Water Luke's Point – A Needless Drain on Resources
28 April 2017 10:48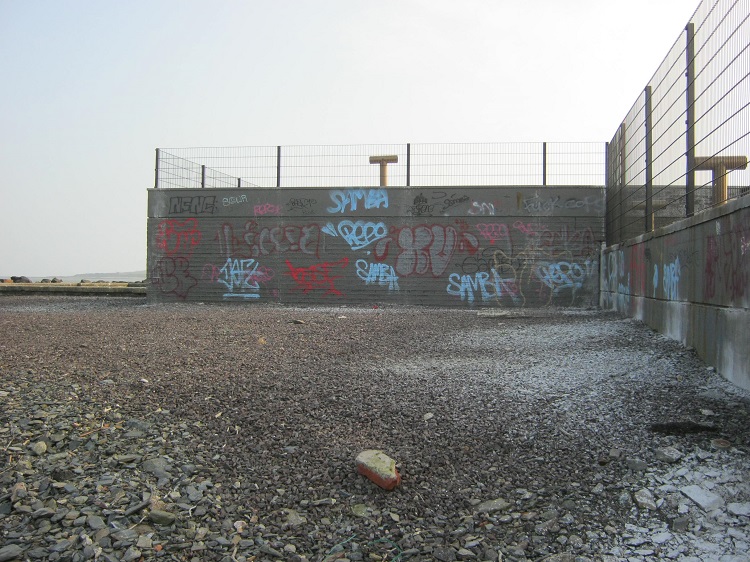 A spate of graffiti at an NI Water Pumping Station at Luke's Point, Bangor over the last year is creating a needless drain on resources that could be used more efficiently to improve essential services. Over the last 6 months alone, the walls surrounding Luke's Point Pumping Station have already been re-painted several times at a considerable cost to the company.
Mark Consiglia Wastewater Area Manager said:
"Unfortunately, these graffiti incidents have been occurring on a regular basis and despite repainting the walls on several occasions, the vandalism at this site continues. All these incidents result in money being spent to repaint the site and it is frustrating as this funding could be better invested in maintaining our essential service and improvement programmes.
"Health and safety is also a major concern for us and we would appeal to those involved to stay away from the site. All our facilities provide an essential service for the community and environment, so any damage can potentially impact on service delivery by NI Water. This pumping station is essential to enhance the sewerage infrastructure and coastal waters in the local area.
NI Water want to work with the local community to maintain this beautiful coastal area and want to prevent our site from becoming an eyesore in the local area. We are appealing to the local community to be vigilant and help stop this vandalism. Any incidents should be reported to Waterline on 03457 440088 or the PSNI by dialling 101.
Ends
For further information and media enquiries please contact press.office@niwater.com or call 02890 357695