Vandalism of Fire Hydrants is Illegal - and Dangerous
23 June 2017 10:33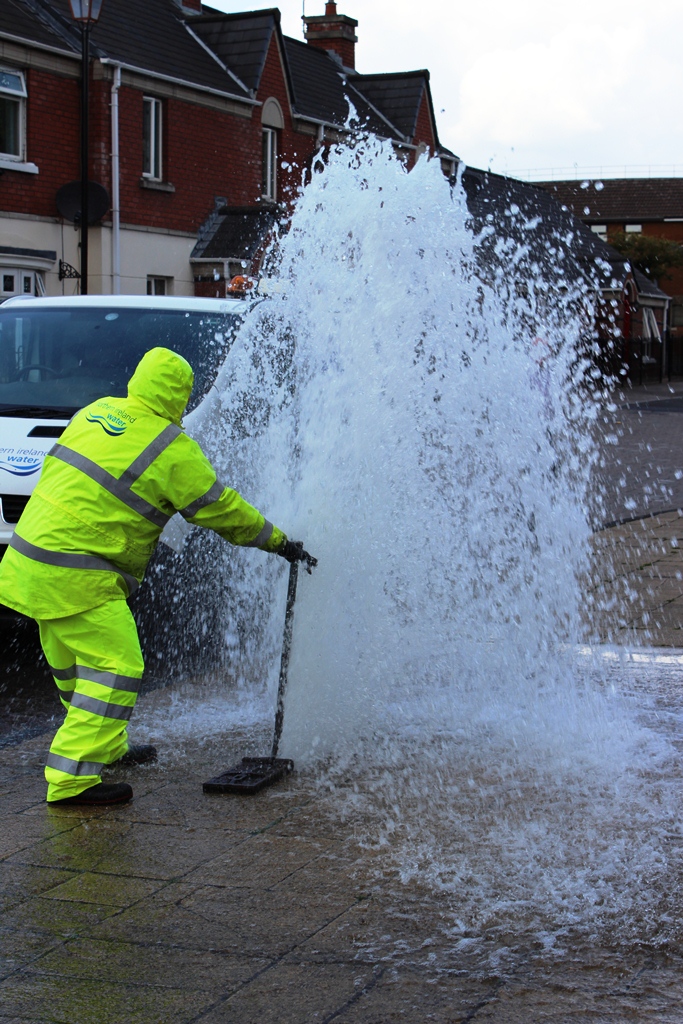 That's the message from NI Water after dealing with fire hydrant abuse in the Ligoniel and New Lodge areas of North Belfast during the last few days of warm, sunny weather.
Some may see it as 'harmless fun' by kids, but the reality is, as they play in the water, homes and businesses are suffering low water pressure or no water at all.
There have also been incidents where NI Water staff have come under threat from local youths when they try to close the hydrant down, having to return late into the night when the crowds have gone. This is totally unacceptable behaviour towards staff who are trying their best to do their job and protect the water supply to customers.
NI Water would appeal to community and political representatives to continue to support us in tackling this issue. The whole community needs to help us put a stop to this behaviour before the unthinkable scenario occurs where a fire breaks out and there is no water for the Northern Ireland Fire and Rescue Service to deal with the fire. NI Water has utilised the 'vandal' proof hydrant lids in an attempt to stop the hydrants being vandalised, however, if someone has the time and the resources, they can eventually break these open.
NI Water is asking communities to say "No" to this anti-social behaviour and report vandalism to the PSNI or to Waterline on 03457 440088 or confidentially to Crimestoppers on 0800 555 111.
http://www.niwater.com/sitefiles/resources/pdf/leaflets/firehydrantvandalism.pdf
http://youtu.be/Zeu9M%2D%2DAF4M
ENDS
All media enquiries to NI Water Press Office on 028 9035 7457 or via email to press.office@niwater.com.
Notes to editors
Fire Hydrant abuse is an offence under Article 236 of the 2006 order and carries a fine of up to £2,500. In addition if the Hydrant is in anyway damaged then this constitutes a separate offence of Criminal Damage, for which the maximum penalty is a fine of £5,000 and/or a prison sentence of up to two years.
To report a leak on the road or footpath, please contact Leakline on 0800 282011.
General enquiries should be directed to Waterline on 03457 440088 or waterline@niwater.com.
For further information on NI Water, log onto www.niwater.com.