Music in the (not so) Silent Valley!
21 July 2017 14:43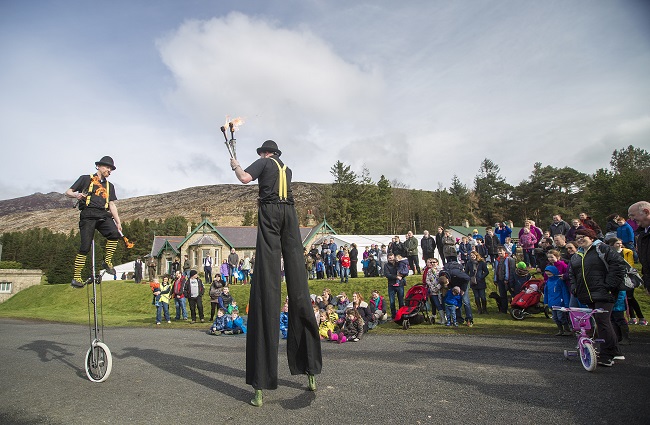 Pack up the kids, a picnic and head to Silent Valley on Sunday 23rd July from 1-5pm and enjoy NI Water's 'Music in the Park' event at Silent Valley Mountain Park, Kilkeel.
The hills will be alive with music as NI Water hosts the fabulous band Manouche, to delight us with a wide range of Gypsy Jazz music.
Anna Killen, organiser of the event, comments:
"This is the sixth year we have held a 'Music in the Park' event due to its resounding success in previous years.
"The event will be very much about relaxation; there is no better way to enjoy a lazy Sunday afternoon than sitting back and appreciating the scenery while being serenaded.
"Many spectators at previous events have simply relaxed with their family, picnicked and enjoyed the sweet sounds of the music.
''This year, we also have face painting and circus act, inky entertainment.
"We look forward to welcoming back many familiar faces and hopefully some first time visitors to Silent Valley."
Ends
Notes to Editors:
The event is free, however, normal admission charges apply into the park:
Adults / Cyclists £1.60
Children / cyclists £0.60
Car £4.50
Coach £27.00
Mini Bus 11.00
Motor Cycles £2.00
Season Tickets £20.00
Season Ticked Mini Bus £50:00
Hours
The reservoir grounds are open daily from 10am until 6:30pm (Summer) and 10am until 4pm (October to April).
Address
Silent Valley Mountain Park
Head Road
Kilkeel, Newry, BT34 4HU
How to Get There
Vehicle access is possible only through the main gates located on Head Road. A charge is payable at the entrance, currently £4.50 per car. Drivers are required to obey the one-way traffic system which leads to a single large car-park at the south end of the reservoir grounds.
All media enquiries to: press.office@niwater.com or telephone 028 9035 7695.