Raising Pressure on Water Thieves.
04 August 2017 10:43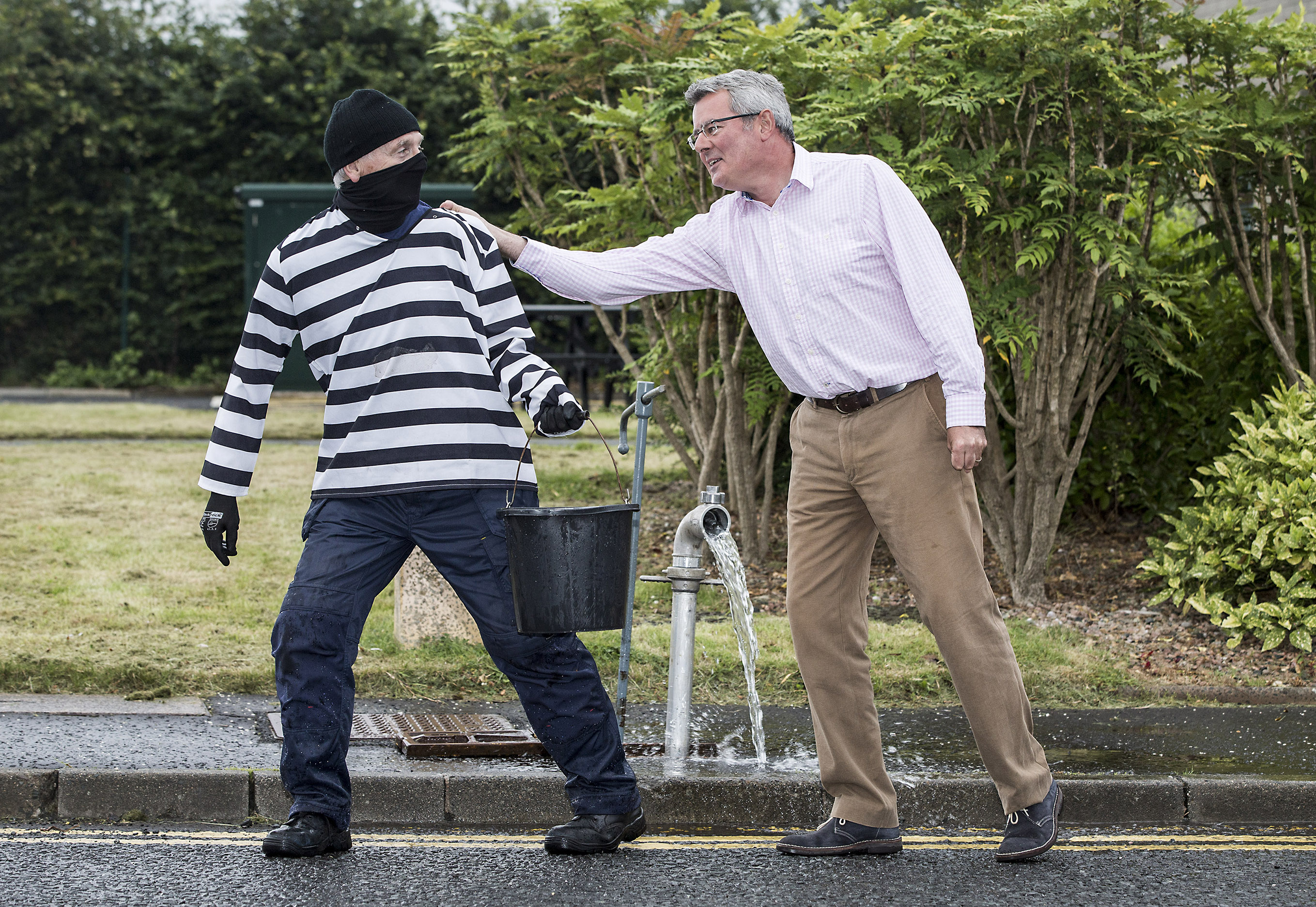 NI Water is launching a publicity campaign to raise pressure on water thieves and is asking the public for their help to flush them out.
The theft of water involves a range of illegal activities such as, unauthorised connections to the public water main, misuse of domestic water supplies, bypassing of water meters and abusing hydrants.
Dr Gary Curran, Head of Metering & Billing, NI Water explains:
"NI Water takes the issue of water theft extremely seriously and we are committed to making sure that the opportunity for water theft is reduced to lowest possible level. Most people do not realise that water theft affects them, many actually see it as a victimless crime – it is not. The illegal activity is generally carried out to evade payment of non-domestic water bills, which is basically fraud. This reckless behaviour also increases the risk of contamination to the public water supply and therefore a significant risk to public health. Therefore, it does affect us all.
''In NI Water, we are focused on changing attitudes and mind-sets towards this type of illegal activity. The publicity campaign is a key part of our long-term approach to change the public's attitudes to water theft and encourage honesty. "We recognise the vast majority of our customers are honest. However, we have a responsibility to tackle those who are not. Our aim is to prevent water theft from taking place and, through our Compliance Investigation Team, deal with it when it occurs.
Commending the support of Consumer Council Northern Ireland and the Utility Regulator, Dr Curran said: "If our efforts to counter this illegal activity are to be successful we will need the full support and co-operation of the public, our customers and staff. The support of other agencies is a clear indication of the partnership approach that will be necessary to deliver the campaign effectively across Northern Ireland.
''Our "hotline" facility is available to everyone. It is confidential and we guarantee that any information we receive will be treated in the strictest confidence."
Graham Smith, Head of Water at the Consumer Council, said: "The Consumer Council supports NI Water's campaign, aimed at detecting, preventing and deterring water theft. We would encourage all consumers to report suspicious activity or known incidents of water theft, to the hotline, in order for the appropriate action to be taken."
Paul Stewart, Water Regulation Manager at the Utility Regulator said: "The Utility Regulator recognises the range of issues that can result from this sort of activity and welcomes any action taken by NI Water to prevent this and to recover costs where appropriate. A lot of resource and effort is invested in the collection, treatment and delivery of high quality water, therefore this will ultimately help benefit and protect consumers and the environment as a whole."
To report suspicious activity, please phone 03457 440088. You can do this anonymously, you do not need to give your name or contact details.
Ends
Notes to Editors:
The Compliance Investigation Team (CIT) was established on 1 January 2016.

The CIT plays a significant role in detecting, preventing and deterring fraud while at the same time providing assurance of compliance with NI Water legislation.

Investigations are conducted on a case-by-case basis. CIT will aim to put any suspected wrongdoing right, set up billing accounts and attempt to recover revenue owed to NI Water.
All media enquiries to: press.office@niwater.com or telephone 028 9035 7695.