Environmentally Sustainable Wastewater Treatment Scheme in Castle Archdale Complete!
25 September 2017 14:44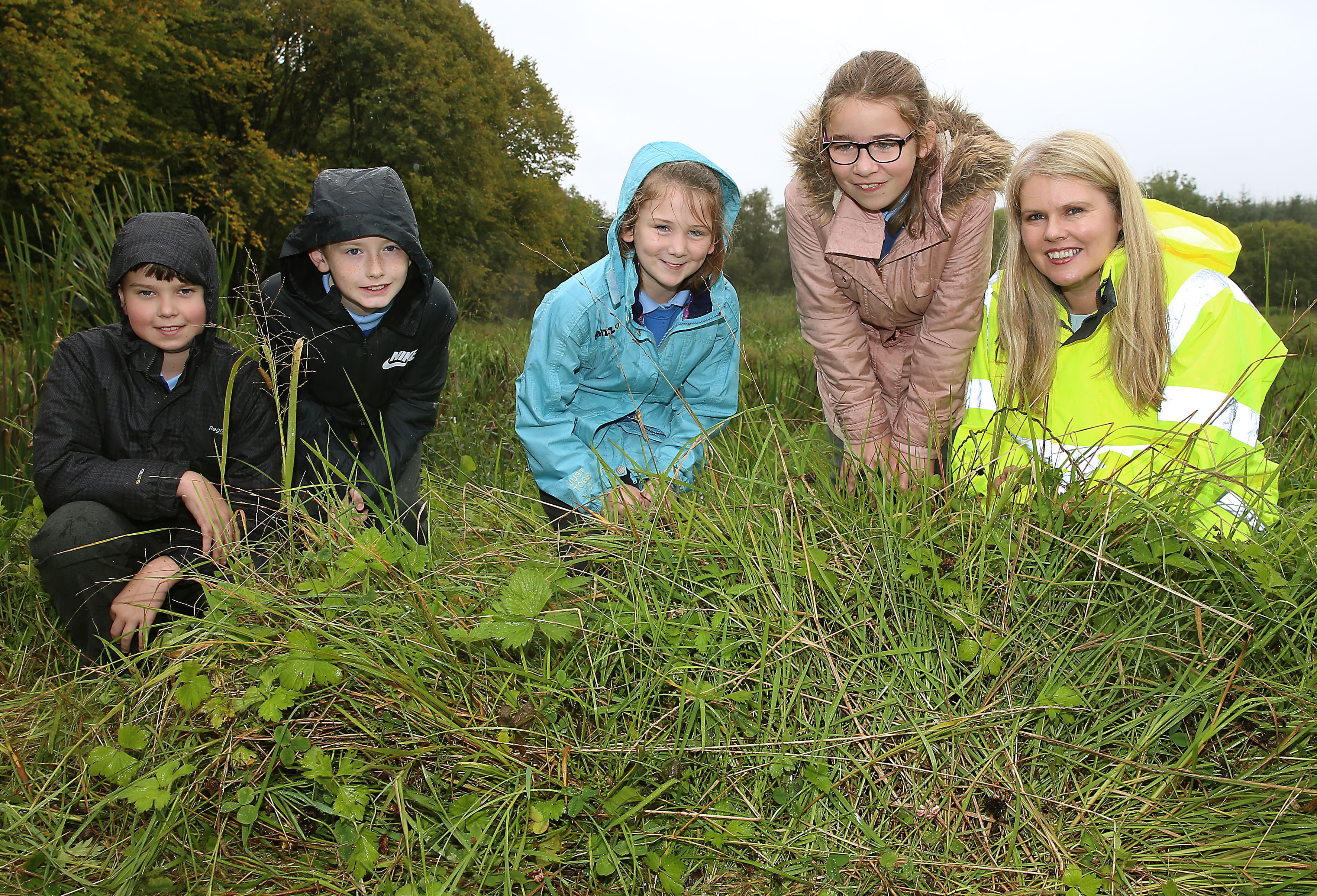 NI Water is pleased to announce that an innovative new Integrated Constructed Wetland (ICW) at Castle Archdale, County Fermanagh has been completed.
The Castle Archdale site is the second ICW to be constructed by NI Water and represents an eco-friendly fully sustainable approach to wastewater treatment in the area. The wetland will now be available for the public to be at one with nature, enjoying the flora and fauna as part of the beautiful surroundings.
ICWs are designed, built and operated by man but are based on processes that occur naturally within indigenous wetlands providing an environment where the interaction of the wetland and the plants cleanse the wastewater. The investment has seen the construction of a series of shallow treatment ponds, the careful selection of plants providing the retention time and the capacity to treat wastewater from the Castle Archdale area.
Sara Venning, NI Water's Chief Executive said:
"NI Water is pleased to be able to improve wastewater services for customers in the Castle Archdale area through sustainable projects like this. The new ICW will deliver improved wastewater treatment, whilst creating an aesthetically-pleasing area, rich in biodiversity, and potentially an educational resource.
"The ICW solution has been developed on natural treatment processes. This is the second occasion that this method has been used in Northern Ireland and it is an important and significant step towards the development of more environmentally-friendly solutions to wastewater treatment throughout Northern Ireland."
"I would like to thank all our stakeholders and elected representatives in the local community for their support throughout this project, particularly the Northern Ireland Environment Agency for allowing us to develop the wetland on this site."
Councillor Stephen McCann, Chairman of Fermanagh and Omagh District Council added:
"I am delighted to be on site today to view progress on this sustainable project on behalf of the Council.
"It is great to hear that Castle Archdale is leading the way and this scheme is an excellent example of how the challenge of dealing with wastewater can be met using an innovative engineering approach, which provides added benefits for, and complements, the local indigenous ecosystem."
The new wetland can accommodate seasonal fluctuations in flow and is therefore ideally suited to the Castle Archdale area. The ICW method has an established record in Europe of providing a low cost, low energy and low maintenance alternative to mechanical wastewater treatment. NI Water believes that this natural environmentally-friendly solution will accommodate the future development needs of the Castle Archdale area, while promoting a natural ecosystem.
BSG Civil Engineering was the contractor for this major project with involvement from Doran Consulting and Vesi Environmental Ltd.