Construction Excellence Award for NI Water's Holywood Sewerage Infrastructure Project
31 October 2017 12:06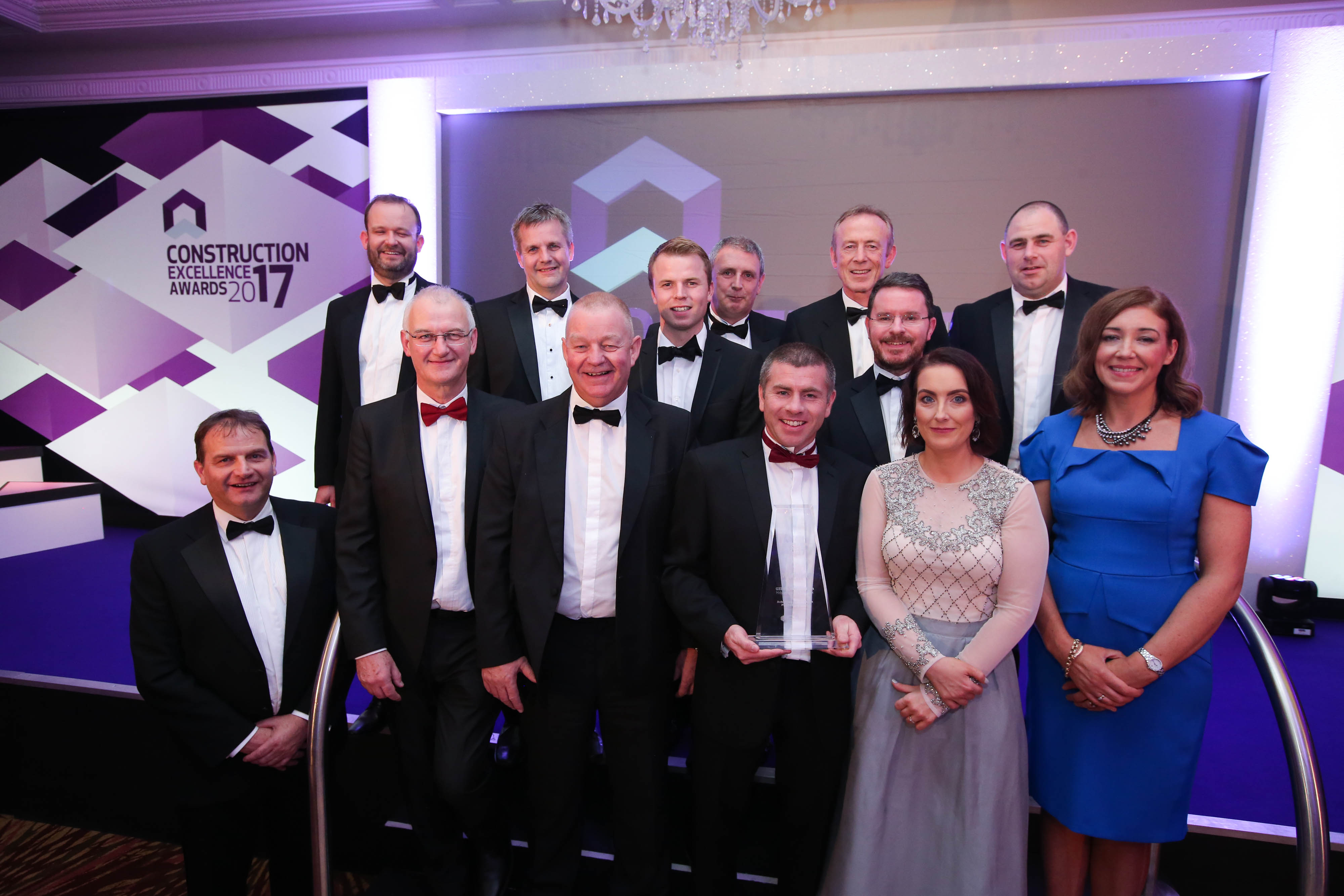 The project team for the Holywood Sewerage Infrastructure Improvement Project has recently been awarded the "Achieving Excellence in Partnering" award from the Construction Employers Federation (CEF). The team incorporated NI Water, Geda, White Young Green and McAdam Design.
This "Special Judge's Award" is a bonus award, which is given to the entry which displays the best approach to partnering in the delivery of a project, demonstrating collaborative working, good relationships throughout the supply chain and demonstrating measurable targets for health and safety, design quality and sustainability.
This was a challenging project, which was aimed at reducing ongoing odour issues, delivering environmental improvements and improving water quality in Belfast Lough coastal waters in the area of Holywood and Kinnegar.
The project was completed earlier this year and involved the construction of sewers and tunnels in the vicinity of the A2 Belfast / Bangor Road and railway line, whilst diverting wastewater overflow discharges to a new waste water pumping station adjacent to Kinnegar Wastewater Treatment Works.
NI Water's Project Sponsor, Grahame Millar said:
"NI Water is delighted that the project team has received this prestigious award, which demonstrates an excellent approach to partnering in the delivery of the scheme and best practice project management.
"This award also recognises the efforts made to minimise disruption to the public, whilst delivering essential improvements to the sewerage infrastructure and reducing odours."
The Holywood scheme is one aspect of an extensive programme of investment by NI Water aimed at significantly improving the security and quality of the water/wastewater infrastructure. By 2020, NI Water are planning to invest £3 billion that will reduce leakage levels, reduce the risk of flooding and improve water and wastewater quality.
Photo caption
Front row (L-R) John Coalter Geda Construction, Paul Harper NI Water, Ernie Spence White Young Green, Paul McElroy, Ciara Bradley and Tania McCartan (all Geda Construction)
Back row: Fergus Kerr McAdam Design, Grahame Millar NI Water, Michael Turley, Maurice McNulty, Eugene McKenna (all Geda) Mark Sefton NI Water and Mark McGuigan from McAdam Design
ENDS
For further information contact NI Water press office on 028 9035 4710 or email press.office@niwater.com