You're Hired! NI Water Apprentices Complete Training
11 December 2017 17:22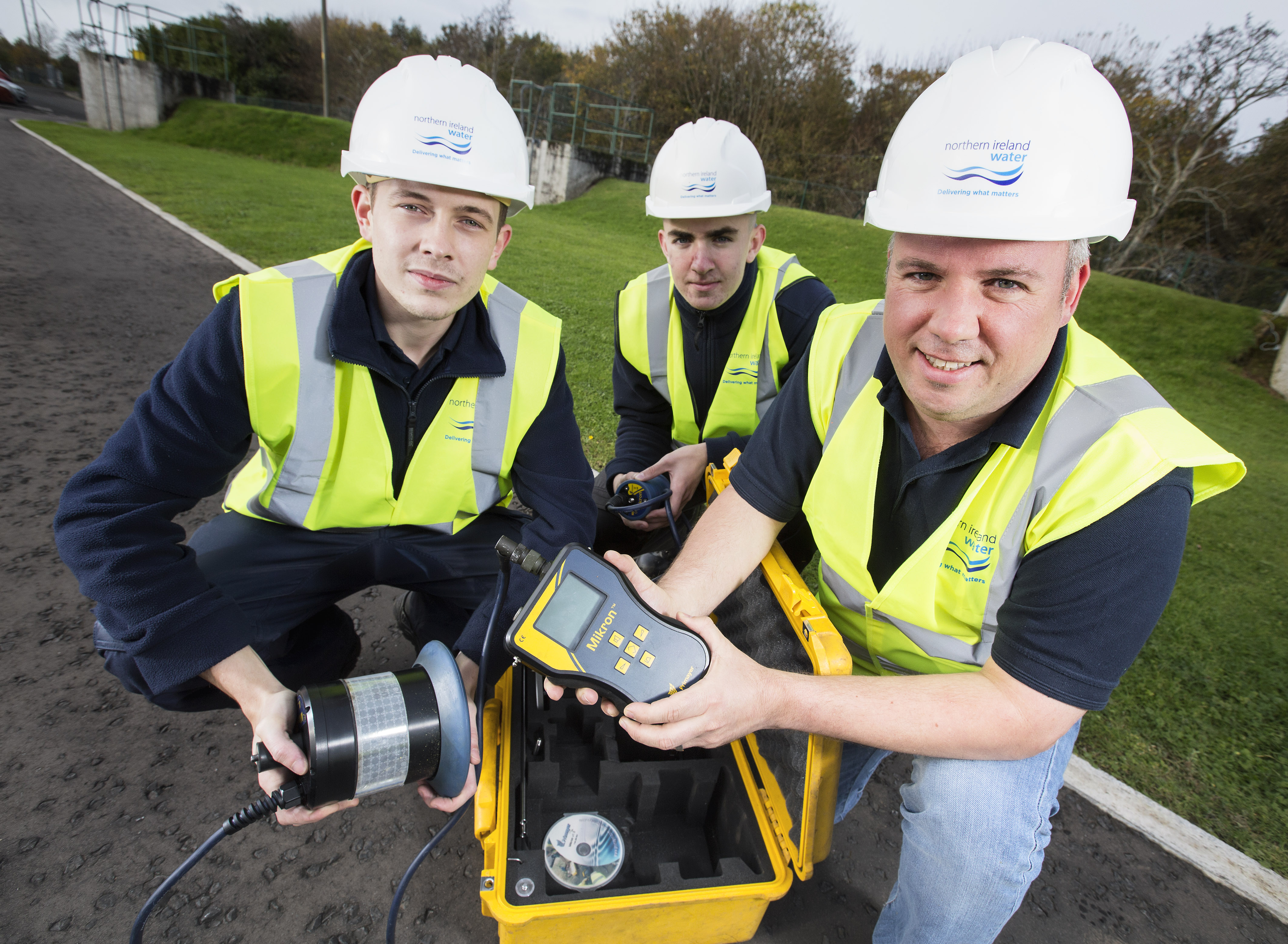 A career in water is no longer a pipe dream for NI Water's apprentices as they have completed their initial training and make their way into the business.
Holding the future of water in their hands, each apprentice will play a vital role in delivering what matters for our customers by helping to provide and secure high quality drinking water straight to the tap.
Brian McCalmont, Head of Water comments, "the apprentices are working towards a water industry focused qualification and have just completed their initial training. They will now undertake four work placements within different areas of the business in the next 2 years to gain practical skills.
"To ensure high standards of delivery for our customers, we need the right number of people, with the right skills, in the right place, at the right time. The recruitment and training of these apprentices is NI Water's investment in both staff and ongoing service to our customers."
Christopher Cole, Technical Learning and Development Advisor who trained the apprentices in Antrim explains, "The team went through rigorous training covering a wealth of topics such as confined space training. They are scoring very highly in those tests and are now ready to gain some 'on the job experience' as they join the wider water functions. They will work in areas such as Fofanny Water Treatment Works in Newry and leakage detection in west Belfast.
"All the candidates have been enthusiastic about their training and I have no doubt they will make a real difference on the ground."
Over a three-year period, the apprentices will progress through a structured training programme to attain a CABWI Level 2 Diploma in Water Engineering.