Play Safe, Stay Safe this Christmas!
20 December 2017 15:49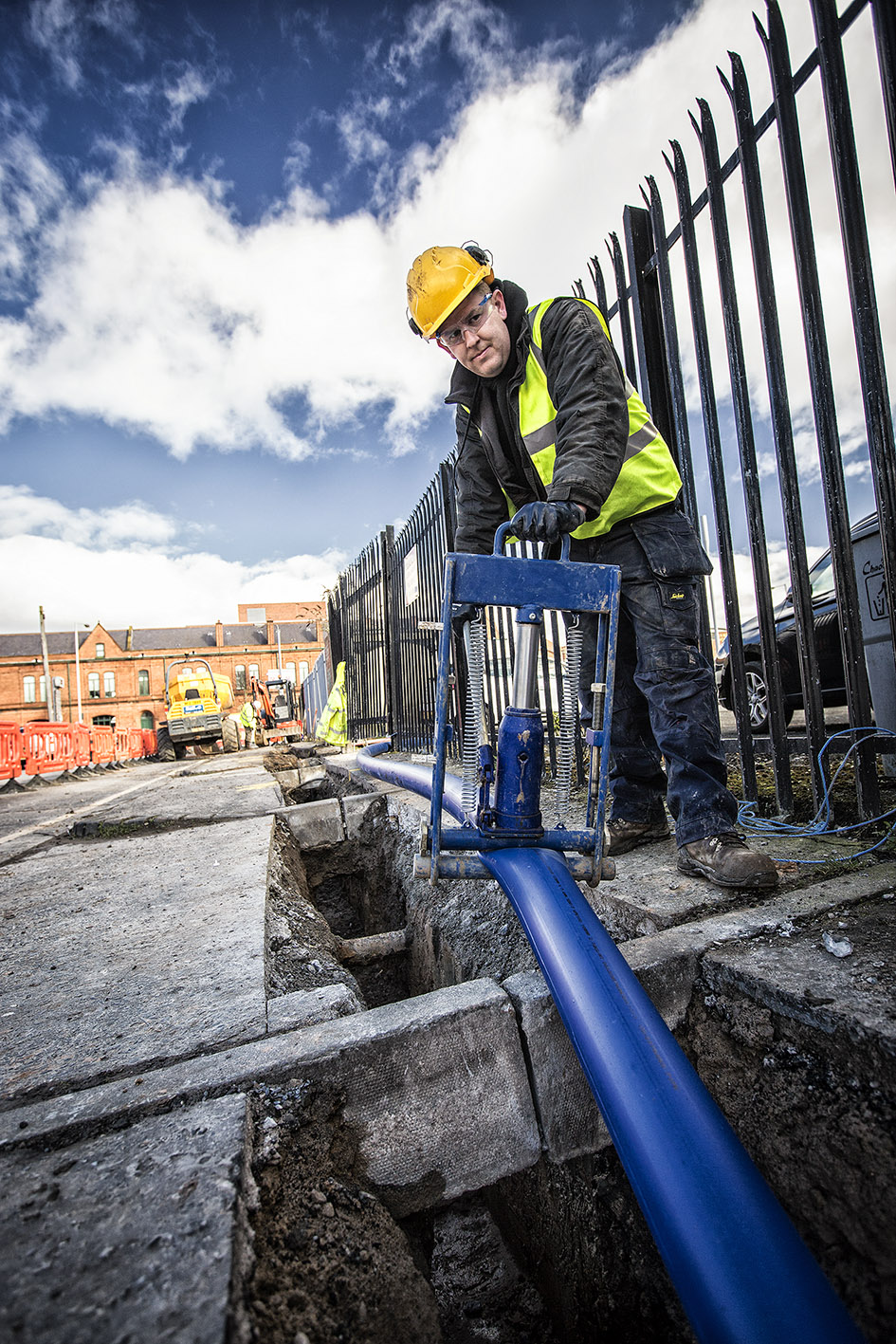 Christmas is here at last, and as always, plenty of children and young people will be enjoying the holidays and spending time outdoors, maybe playing with new Christmas presents. However, without sounding like the Grinch, NI Water wants to remind everyone that our sites scattered across Northern Ireland – construction sites, treatment and pumping facilities and reservoirs – are fully functional working sites, and not playgrounds.
Michael Bergin, NI Water's Health and Safety Manager at NI Water, explains:
"Understandably, kids might well be interested in what's going on in and around NI Water sites, especially during a holiday period when not as many people will be around. However, you should all rock around your Christmas tree this holiday season, not around our sites and facilities; they can be very dangerous places.
"I would urge all parents to explain to their children the dangers of playing in or around NI Water sites, be they reservoirs, treatment works or anything else. Many of our sites are some distance from towns, villages and main roads, and often have poor mobile phone reception due to their location. This remoteness could hamper and delay rescue attempts if anyone gets into trouble – if there is any severe winter weather, those delays could be even longer.
''Severe weather this Christmas could see reservoirs and other bodies of water freeze over, but please don't think of them as an ice rink! The ice could be paper thin, and the water will be bitterly cold, as well as being very deep. Even on the warmest summer day, reservoir water is extremely chilly; imagine what it would be like in the depths of winter!
"We would also ask everyone to be vigilant against vandalism at NI Water sites this Christmas and New Year period. Damage and vandalism can cause major delays in work schedules which are aimed at providing local communities with a vital service and valuable time and money is wasted repairing the damage. Many of our sites will be closed up for a few days over Christmas, so this is particularly important – the public are often our eyes and ears, and we are grateful for any support that is given to help us combat criminal activity at these sites. If you are aware of any vandalism or criminal damage at an NI Water site in your area, please contact the police or call NI Water on 03457 440088.
''As winter continues, with cold, dark nights and long Christmas holidays, it is very important that everyone takes heed of the warnings and stays safe around NI Water sites. It could be a very 'blue' Christmas indeed if you get into trouble. Don't take the risk; play safe and stay safe throughout the holiday period.''
NI Water has some simple steps on how to stay safe:
1. Don't climb on barriers and fences - They are there to protect you from serious injury and accidents when NI Water construction work is going on.
2. Stay away from trenches and open manholes - They are dirty, deep and dangerous. They may also contain hazardous gases.
3. Be careful near roads - never run out from behind parked vans or lorries as you could be knocked down and injured.
4. Keep clear of equipment - You may see diggers, lorries, pipes and other equipment, but don't be tempted - steer clear and don't touch!
5. Obey 'Danger' signs - reservoirs and treatment works can be very dangerous places, so stay well away and always obey the warning signs.
ENDS