NI Water Preparations & Advice for Cold Snap
26 February 2018 15:58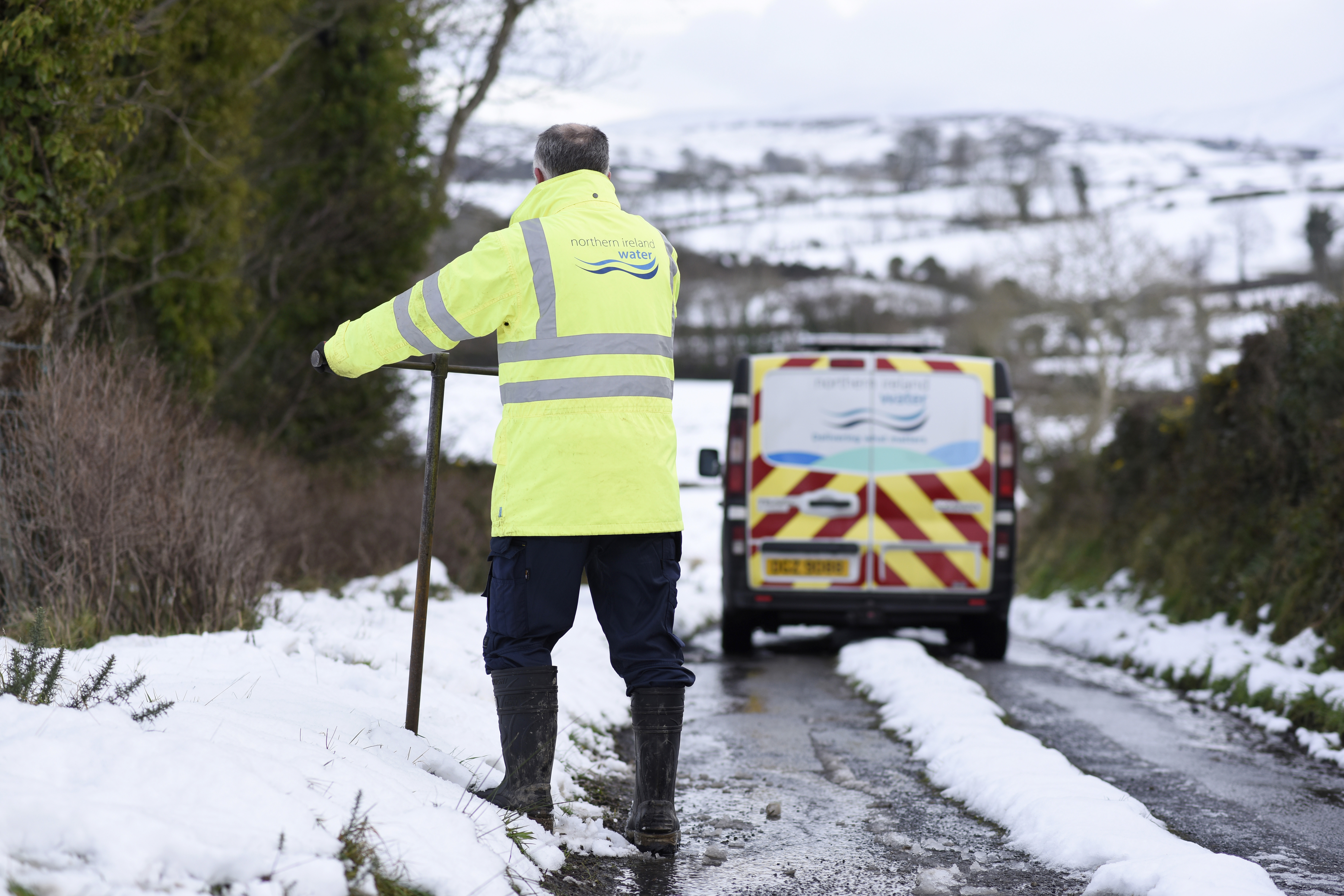 All NI Water key staff have been placed on high alert following weather warning reports from the Met office and NI Water has been fully engaged in the development of a multi-agency response:
Operational teams have been placed on standby to provide an immediate response in the event of difficulties with the water and sewerage assets in affected areas. Incident Management teams will be in place to monitor the ongoing situation and deploy resources on the ground as necessary.
The most up-to-date information on areas experiencing disruption will be found on our website www.niwater.com. This includes a full postcode search facility for customers.
The Customer Relations Centre is available to customers on a 24 hours a day / 365 days a year through Waterline 03457 440088.
Detailed information on keeping safe and useful contact numbers is available on the nidirect.gov.uk website.
NI Water is appealing to property owners, in particular, schools, farms, caravan parks, estate agents, landlords etc. to be extra vigilant, checking out buildings or properties that may be closed over a number of days.
There are lots of simple things that homes and businesses can do to prepare for a cold snap:
Wrap up pipes and water tanks with lagging – high street DIY stores have everything you need.
Fix dripping taps – even a small trickle can result in a frozen pipe.
Find your property's stop tap and make sure you can turn it off – most are under the kitchen sink.
Leave the heating on low if you are going away for a few days.
Keep the name of a plumber handy – type in your postcode at www.watersafe.org.uk to find your nearest accredited plumbing business.
NI Water's advice during a thaw period:
If you are out of water, first check with your neighbours. If they HAVE water, it is likely that the problem is with your internal pipework. Call a plumber to have the problem fixed.
If your neighbours DO NOT HAVE WATER, NI Water has a postcode search on www.niwater.com where you can check if there is something happening in your area.
You are our eyes and ears – if you spot a leak or a burst pipe, don't assume we know about it, we depend on the public to alert us to leaks. Please call Leakline on 0800 282011 so we can fix the burst as soon as possible.
During this time, our priority will be protecting our assets and mitigating the impact of the cold weather as far as possible.
ENDS
For further information, please contact NI Water's Press Office on 028 9035 4710 or email press.office@niwater.com.