Completion of £40,000 Public Access and Recreation Project at Quoile Dam
08 May 2018 13:01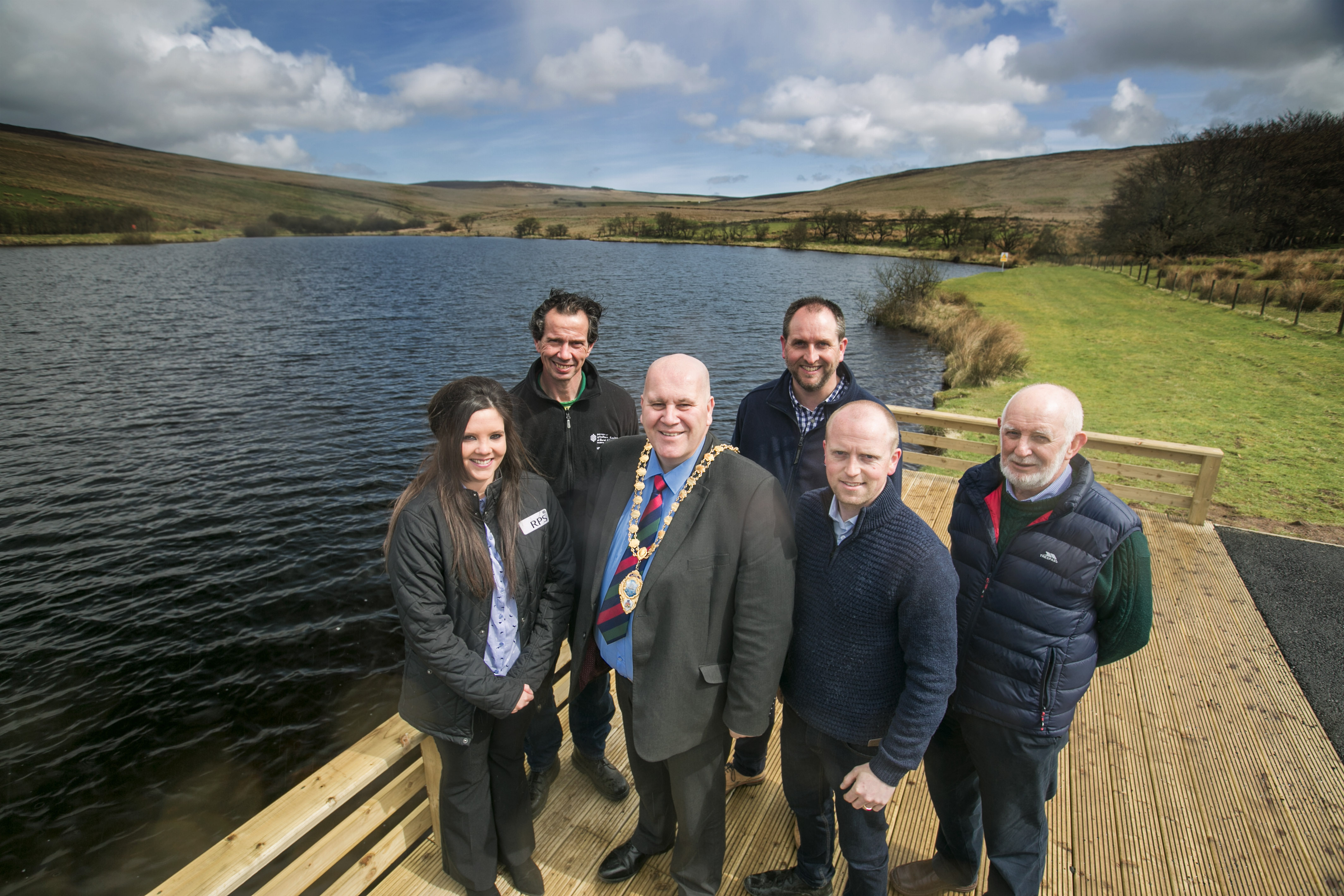 NI Water is pleased to announce the completion of a £40,000 Public Access and Recreation Project at Quolie Dam, which will enhance facilities around the Dam and improve access for the public.
As the second largest land owner in Northern Ireland (second only to the Forestry Service), NI Water is keen to facilitate access to its land and waters for the public, organisations and groups to undertake a range of activities including fishing, dog walking, hiking, running, walking and bird watching.
A major programme of improvement works is being undertaken between 2015 and 2021 to upgrade and improve facilities at a number of locations throughout Northern Ireland.
Throughout the programme of work at Quolie NI Water has worked closely with Mid-Antrim Angling Club to provide the following improvements:-
Improved access to and around the Dam;
New fishing stand, which incorporates disabled access;
New walking paths;
New car parking;
Information signs and improved safety for the public.
David McClean NI Water Project Manager said:
"Completion of this project at Quolie Dam will provide long reaching benefits for the local community. It not only provides better access for the public but also for the first time allows disabled anglers to access fishing stands. It also enhances the recreational experience for all users of the Dam."
Mayor of Mid and East Antrim Borough Council, Councillor Paul Reid added:
"The Council welcome this investment in the local area and are delighted with the completion of this project to enhance the dam as an important recreational and tourism resource for the future. It's great to see the local community enjoying the new improvements at the dam."
Ends
All media enquiries to NI Water press office at press.office@niwater.com or 02890 354710.