Tunnelling Towards the Future with £5 million Project
13 June 2018 11:06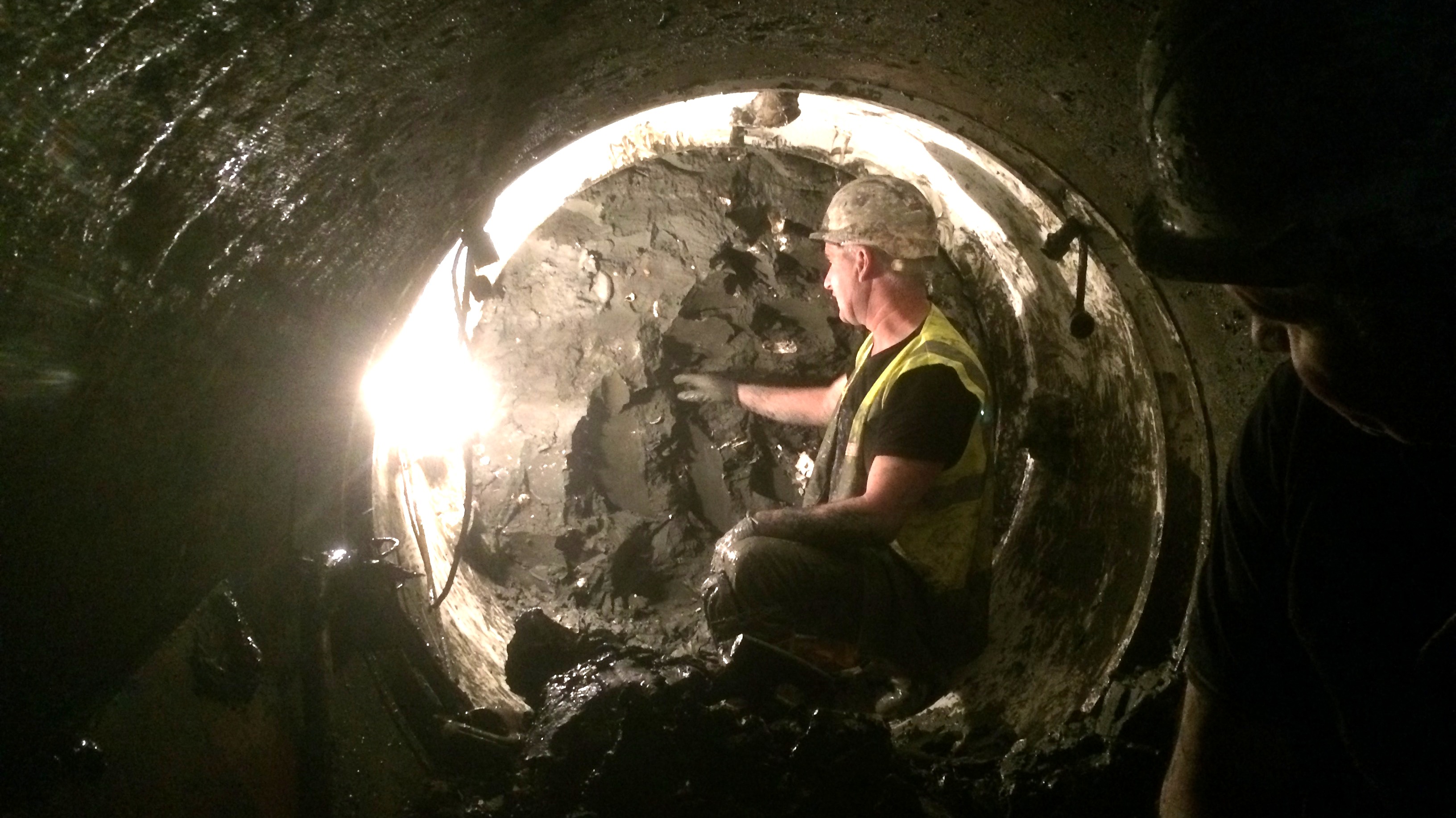 NI Water is currently tunnelling right under our feet, working on a £5 million project to improve the sewerage infrastructure in the Ormeau Avenue, Bruce Street and Sandy Row areas of the city, bringing Belfast into the 21st Century.
Some of the sewers within this area date back to the early 1900's and are in very poor condition. They urgently need upgraded and once complete, this investment will reduce the risk of out of sewer flooding during periods of heavy rainfall. Environmental pollution will also be reduced, and the scheme will significantly improve the water quality in the River Lagan.
Shoppers and commuters on Great Victoria Street and the Dublin Road are currently oblivious to the fact that a large tunnelling machine is working its way across the darkness of the sewers to the depth of 2 double decker buses!
NI Water chose the method of tunnelling in order to reduce the impact of the works within this busy area of Belfast City Centre and minimise disruption to business, residents and thousands of daily commuters.
Work is progressing well at the new Wastewater Pumping Station site on Hardcastle Street and Phase 1 of the pipe laying is complete on Adelaide Street, with work now underway on Linenhall Street. It is anticipated that all work on Linenhall Street will be completed by the end of August 2018. During this time, a one-way closure will be in place Southbound between Clarence Street and Ormeau Avenue. A diversion route will be clearly signposted and parking may be restricted during the works.
There will be a single lane closure in place on the Dublin Road this weekend 15th – 18th June from 7pm on Friday to 7am on Monday. This will affect the left turning lane from Ormeau Avenue as far as the junction with Bruce Street.
Other sections of work are also ongoing on Maryville Street, Ormeau Road and Bankmore Square with localised traffic management in place.
Further pipe laying works are programmed to take place on the Dublin Road from mid-July until the end of August 2018. For safety reasons, it will be necessary to have a one-way closure in place over a short section of the Dublin Road between Bedford Street/Ormeau Avenue and Bankmore Street, where city bound traffic will be diverted. These works have been planned during the summer months to help minimise disruption.
NI Water will continue to liaise closely with all our stakeholders during the planning of these works, and signage and traffic management will be in place. As the work progresses, we will provide our best estimate of timescales for the completion of each section of the project. However, as with any large and complex capital project, adjustments to timeframes are to be expected.
NI Water and our contractor Dawson WAM would like to thank the public for their patience and cooperation and assure you that we will do everything that we can to keep disruption to a minimum. Customer queries should be directed to Waterline on 03457 440088.
As proud partners of NI Year of Infrastructure 2018, NI Water is helping to raise awareness of how infrastructure underpins our lives. This £5 million investment in the Ormeau area is an excellent example of the importance of our infrastructure to help reduce the risk of flooding and protect the environment. For further information log on to Infra2018.org
Photo caption: Recent tunnelling work under Great Victoria Street
ENDS
For further information, please contact NI Water's Press Office on 02890 354710 or email
press.office@niwater.com