Silent Valley's Watertown House open to the public
26 June 2018 10:43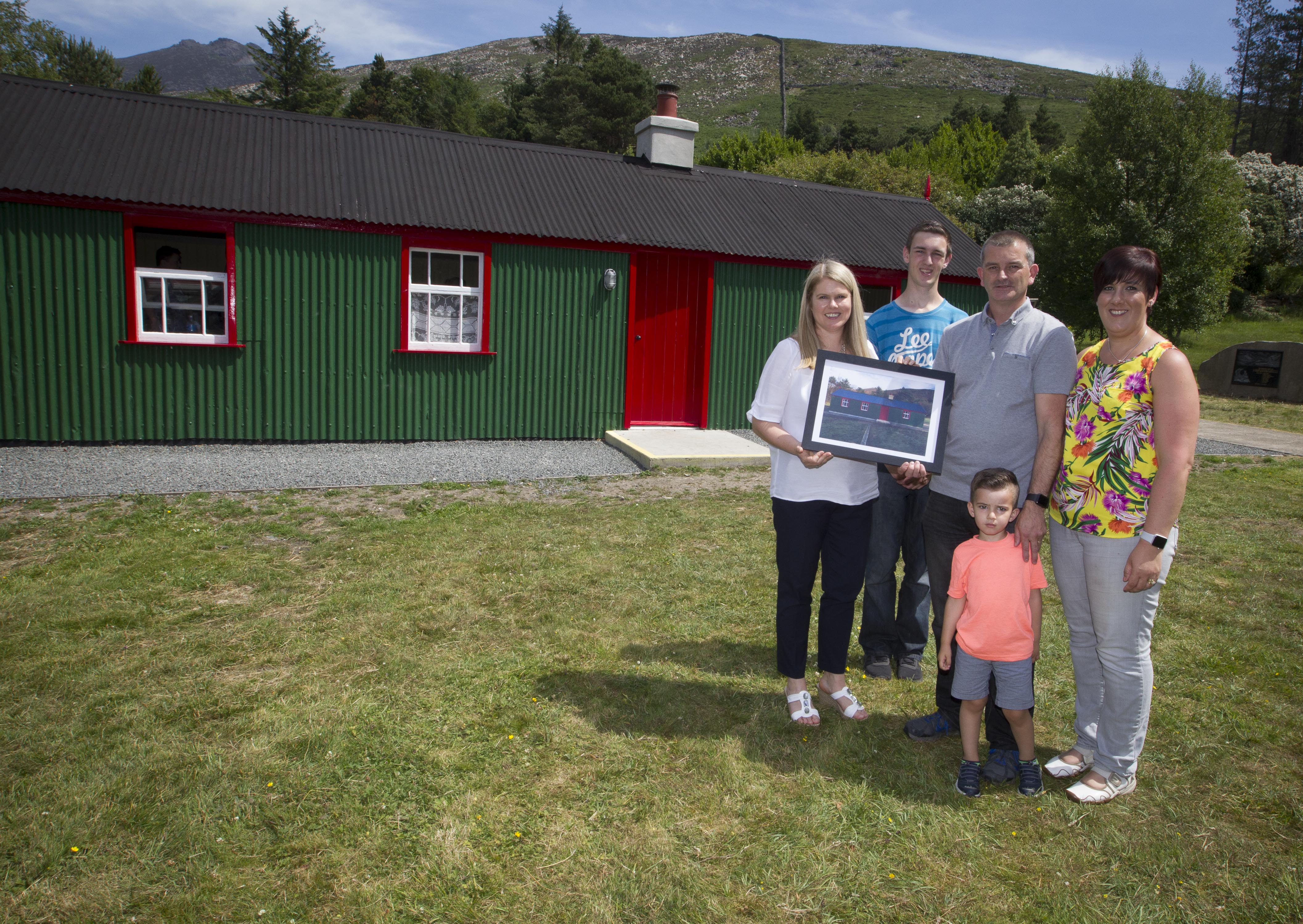 The scenic backdrop of the Silent Valley reservoir which supplies safe, clean, drinking water to a fifth of homes in Belfast and County Down, recently provided the venue for a special celebration with the refurbishment and reopening of one of the former houses in the area that became known as Watertown, Watertown House.
In the 1920s, while the Silent Valley Reservoir was built, Watertown sprung up to accommodate the many engineers and labourers involved in building this important water source. Unfortunately, when the reservoir was completed in 1933, the houses in Watertown fell empty and a number of houses were sold, however funding from the Heritage Lottery Fund has allowed the relocation and restoration of one of the original houses.
Welcoming the house back onto Northern Ireland Water land, Dr Len O'Hagan CBE, NI Water commented, "The Silent Valley reservoir's creation almost a century ago was an amazing triumph of engineering. It remains a stunning resource which is an integral part of water infrastructure in Northern Ireland supplying 120 million litres of water each day to homes and businesses."
Chairman of Newry, Mourne & Down District Council, Mark Murnin says, "This grade B listed building was kindly donated by the Haugh family and dates back to 1923, when the temporary settlement of "Watertown" was established at the Silent Valley. At its peak, there were almost 2000 workers on site, with approximately one third of these living in Watertown. This self-contained settlement had a range of amenities including its own police station, cinema and dance hall and is reputed to have been the first town in Ireland to have street lights."
John Haugh's grandmother, Mary Cunningham, lived in the house for half a century before her passing in 2010. "I am looking forward to the Watertown house being officially opened to the public as it is an important part of our local heritage and history.
From a personal view, my grandmother's hut will be preserved for many years to come".
Dr Jim McGreevy, member of Heritage Lottery Fund committee for Northern Ireland says, "Thanks to National Lottery players we are able to fund fantastic projects such as the Mourne Mountains Landscape Partnership (under the auspices of Mourne Heritage Trust) which led the works to safeguard Watertown House for the future. The house has been carefully dismantled, relocated and restored as a walk in museum, featuring artefacts from the 1920/1930s to give visitors a taste of what life was like for the dam builders of the Silent Valley."
ENDS
All media enquiries for NI Water to press.office@niwater.com or telephone 028 90354710.