Step into the Water Sector 'Dragons Den'
23 July 2018 12:05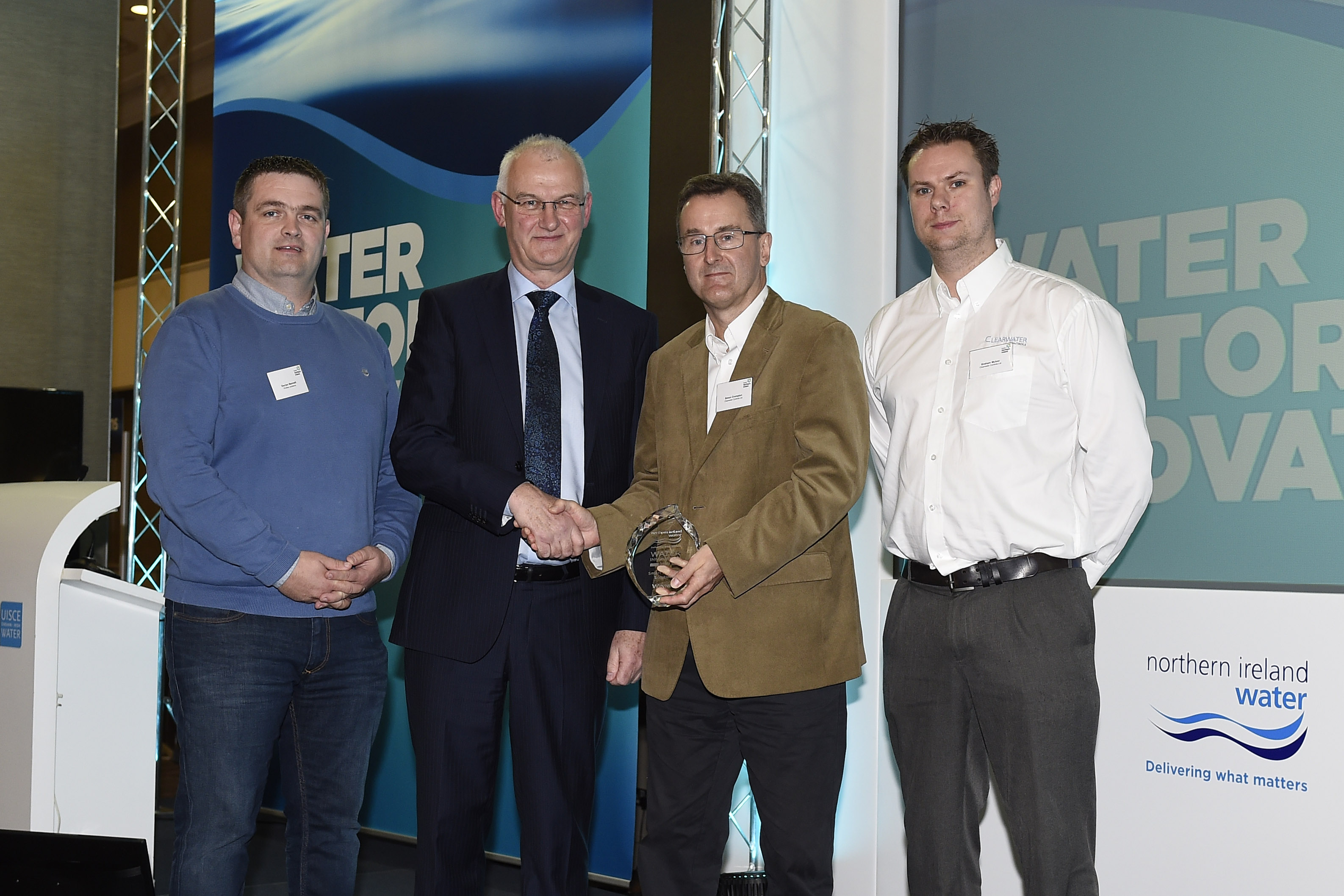 Interested in pitching your innovative technology, product or service to key stakeholders in the water and wastewater sector? NI Water is encouraging businesses to apply to Invest Northern Ireland to pitch their technology, product or service at the second 'Dragons Den' style interactive event on Wednesday 26th September 2018 at the Crowne Plaza Hotel, Shaws Bridge, Belfast, where managers from NI Water, Irish Water and GB Utility companies will be interested in hearing about the emerging innovative solutions for the sector.
Paul Harper, Director of Asset Delivery, NI Water comments, "Following on from the success of the event last year, it was vital we run it again. The 'dragons den' style format proved to be very effective and so this year, it will follow that same style.
"The increasing pressure on water and wastewater systems means the products, services and methods we currently rely on need to adapt so that NI Water can continue to deliver high quality services and support the local economy. I'd encourage companies to apply to pitch their innovations to water industry experts from NI Water and Irish Water including NI Water's own CEO Sara Venning"
The Keynote speaker this year will be Eamonn Egan (Lloyd's Country Manager for Ireland)
Following last year's successful event the winners, Clearwater Controls, BP McKeefry Ltd and Elutions were invited to workshops in which they were given the opportunity to engage in more detail with key NI Water staff and pilot projects are being run.
"This event will provide an overview of current innovation in the water sector and will promote new innovative products and services that businesses are providing to local and global markets."
The event will focus on providing solutions in the following areas:
1) Solutions for Energy
"Northern Ireland Water, Irish Water and GB Utility companies are committed to the achievement of greater energy efficiency and carbon emission reduction in all of its business activities"
We are continuously seeking innovative ideas and solutions to improving our energy efficiency and reduce our carbon emissions. If you have a product, process or system that will help us achieve this we want to hear from you.
We are particularly interested in proven delivery in the following areas:
- Water / Waste Water Network Management tools – that focus on energy reduction
- Process analytics tools that are energy focused and demonstrate process improvements
- Analytics tools that detect energy changes at Asset level and provide asset investment decisions
2) Solutions for Sensing and Analytics
Instrumentation is used extensively throughout our asset base to provide information on the physical, biological and chemical state of our processes and networks.
We are keen to investigate the further utilisation of "smart sensors" that will provide us with real time analytics at a sustainable cost. This could include including hand held devices for field analytics, early equipment fault detection, leakage detection or measurement of emergent contaminants.
3) Solutions for People
"We provide excellent service by having the right people doing the right thing."
To enable our staff to provide the excellent service expected by our customers, we believe it is vital that we invest in our staff in terms of their wellbeing, Learning & Development and giving them the correct tools and equipment needed.
Do you have an innovation that fits this description? It maybe health and safety related, work wear or tools that just make our jobs easier?
4) Solutions for Customers
Customers are the focus of our business and we currently pride ourselves in our customer service, and we continually try to further enhance our customers experience when interacting with us.
Do you have innovations that we could embrace, that would provide Customer delight?
We are interested in the following:
- Early fault detection analytics tools
- Data systems that connect potential Asset failures to Customer events
- Connected networks
Please submit your pitch information on the attached application form and email to waterinnovation2018@investni.com on or before Friday 3 August 2018.
You can download the application form via the following link - https://www.investni.com/water-sector-innovation-pitch.html
Successful companies will be selected and asked to undertake a 5 minute pitch of their Technology, Product or Service to NI Water and key water sector supply chain companies at the Water Sector Innovation Event, Wednesday 26th September 2018 at the Crowne Plaza Hotel, Shaws Bridge, Belfast.
ENDS
All media enquiries for NI Water to press.office@niwater.com or telephone 028 9035 7695.