NI Water SMART metering technology helping RSPB, schools and businesses save money and water
08 September 2018 10:00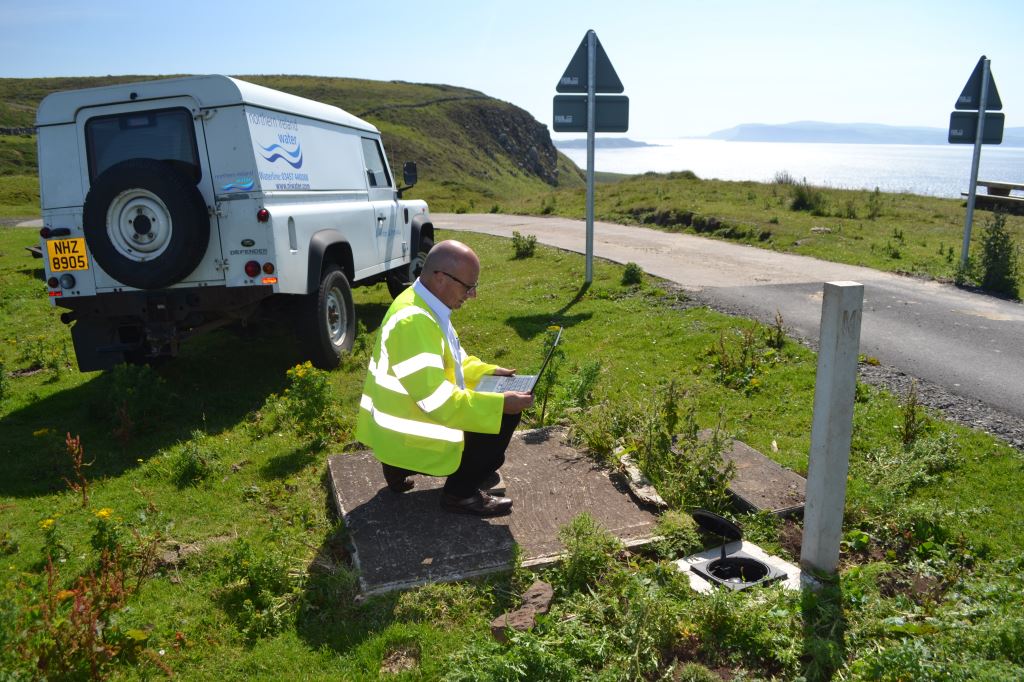 A new SMART water metering trial, piloted by NI Water (NIW) on Rathlin Island last year, is now being expanded to some key customers on the mainland to investigate the potential benefits it can offer them.
Dr Gary Curran, NI Water Head of Metering and Billing says, "The system collects detailed, hourly reads and displays them on a customer interface, thereby allowing NIW's customers to manage their consumption more effectively as well as having the ability to detect leaks and burst pipes.
"This new technology allows NIW and its customers to view much more detailed information on their water consumption. With this granularity of information the customer and NI Water can monitor trends in use, investigate potential leaks and compare consumption with other similar properties and businesses to improve water efficiency.
"These investigations into water efficiency have enabled the customers in the trial to potentially reduce their consumption and where appropriate, minimise discharge to the wastewater network. This has savings for both NI Water and their customers. Any queries the customer may have, are easily addressed as there is a clear understanding of the information available."
NI Water introduced the SMART water metering pilot scheme on Rathlin in July 2017. The scheme allows 13 revenue meters on the island to automatically report back to a base in mainland Northern Ireland, with the information being used to read customer meters on the mainland and alert NI Water to any potential water leaks.
The SMART meter installed on the supply to the RSPB Seabird Centre on Rathlin has already saved thousands of pounds as well as minimising any impact on the limited local sources of drinking water, following the identification of a burst supply pipe after the prolonged cold spell early in the year. Because of the information available through the SMART meter, NIW were able to isolate the supply immediately thereby reducing the water lost to leakage. This was subsequently repaired by NIW ensuring the impact to all customers on Rathlin was minimised.
Following the success of the trials on Rathlin Island, a number of other key customers were selected to evaluate the benefits. This included a number of schools and businesses including the Galgorm Resort and Spa near Ballymena.
Ciaran O'Reilly, Estates Manager Facilitator at Galgorm Resort is particularly pleased as the technology allows him to monitor consumption, especially at night-time. "The NIW SMART Water metering allows better visibility of our water consumption. It allows us track and target times of peaks demand on a daily basis; this help us implement water reduction measures which not only reduces water consumption but reduces discharge to the sewage network. Ultimately this also reduces energy consumption which saves money."
The fact that customers are able to monitor their usage trends also allows them to identify potential leaks that could rack up large bills and cause unforeseen structural damage.
Dr Gary Curran, NI Water's Head of Billing and Metering, says, ''The SMART
Metering scheme NI Water has installed on Rathlin Island represents a huge step forward as we continue to deliver what matters for our customers, both on Rathlin and across Northern Ireland. It will also help us to conserve water, as we will be able to identify leaks much quicker than before and thus work to have these repaired."
ENDS//
Photo Caption: David McCready on Rathlin Island configuring a smart meter