Top marks for keeping rehydrated!
09 November 2018 9:56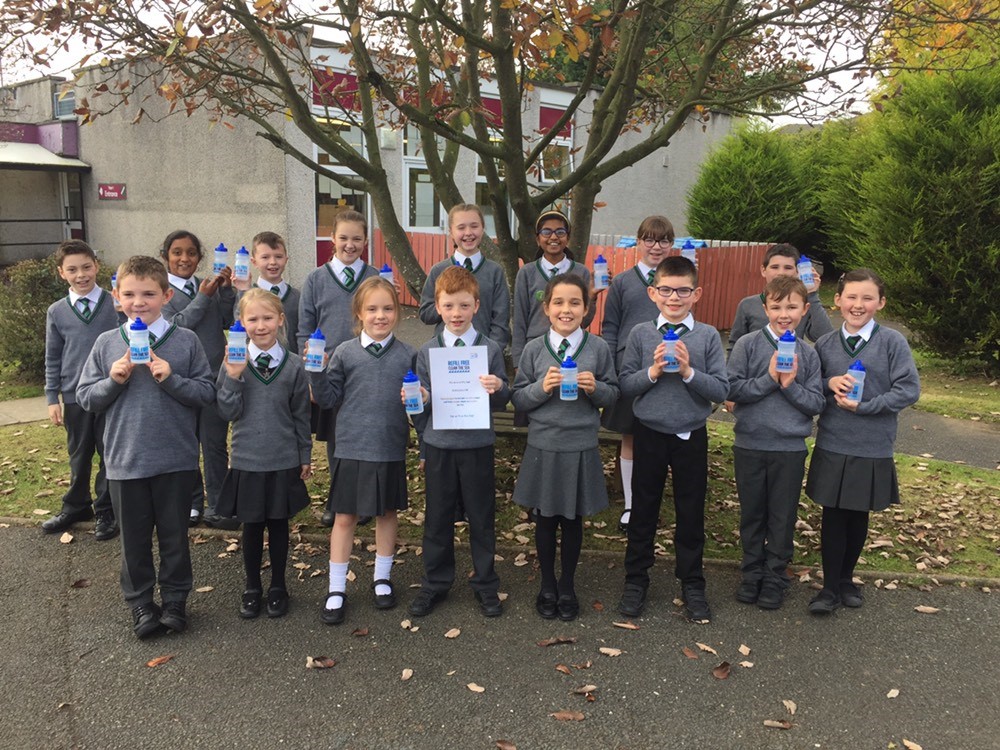 It's a tough few weeks ahead for thousands of children as they sit the transfer test and NI Water want to wish all of them the best of luck!
Keeping hydrated is an important part of feeling good and helps with the concentration process. To be healthy and to keep our brains working, we are advised to drink between 6-8 glasses of water a day. Water is fat free and has no calories and with NI Water supplying high quality drinking water, the best place to get it is straight from the tap and not from plastic bottles.
NI Water is committed to reducing plastic waste and is embracing the global movement to reduce plastic ending up in our oceans. Single-use plastic bottles are expensive to produce, use up valuable natural resources to make and transport, and create mountains of waste once they've been used and discarded.
So keep the water levels topped up kids and best of luck over the coming weeks!
ENDS
Photo Caption: Primary school children from St Malachy's, Bangor support NI Water's commitment to reducing plastic waste and refilling from the tap!
Notes to Editors
NI school children do the transfer test on Saturday 10, 17, 24 November and Saturday 1 December.
The NI Water Bus visits schoolchildren in Key Stage 2 and 3 to deliver the Refill message which encourages everyone to refill a reusable bottle with tap water.
The weight of plastic saved by removing one billion plastic bottles is equal to 12,700 metric tonnes, or just under 13 million kilograms. That's the equivalent of around 50 eurotunnel trains, or more than 2,100 African bush elephants.
A half-litre bottle of still water typically costs from around 30p in supermarkets to anything up to £2 in motorway service stations, compared to a twelfth of a penny for the equivalent volume of tap water.
In the UK, 7.7 billion plastic water bottles are used each year, with the average person now using 150 plastic water bottles every year – that's more than 3 a week. Many are discarded, and end up polluting our rivers and seas. Staggeringly if just 1 in 10 refilled just once a week, we would save around 340 million plastic bottles a year.
ENDS//
For further information, please contact NI Water's Press Office on 02890 354710 or email press.office@niwater.com