NI Water Attends Skills NI 2018 Exhibition
14 November 2018 11:14
NI Water was delighted to be showcasing again at this year's Skills NI Exhibition which is the biggest Careers Event in Northern Ireland. An inspiring and interactive two day exhibition for 14-19 year old students took place in the Titanic Exhibition Centre on 7th and 8th November.
Organisations from across Northern Ireland exhibited at this year's event.
NI Water's Director of People and Learning, Rose Kelly comments, "NI Water is a great supporter of this event. We see this as a great opportunity to meet future talent and showcase the wide range of exciting career opportunities within our organisation and hopefully attract other high calibre people to the Water Industry in the future. As a water utility, we are an integral partner with government and other stakeholders in health, wellbeing and job creation in Northern Ireland. Water is the primary resource upon which economic, social activity and ecosystem functions depend."
NI Water representatives from across the organisation were at the stand to engage and educate the future workforce about the Water Industry and to highlight the range of employment opportunities NI Water has to offer.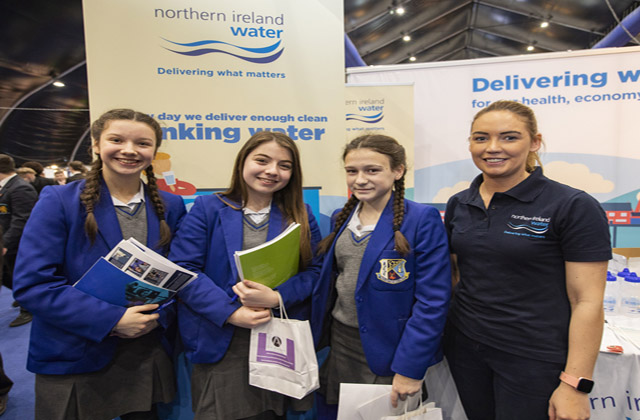 Ends
Further information
All media enquiries to press.office@niwater.com or telephone 028 9035 4757.