Fortwilliam Golf Club 'Refill' for NI Children's Hospice
15 November 2018 12:43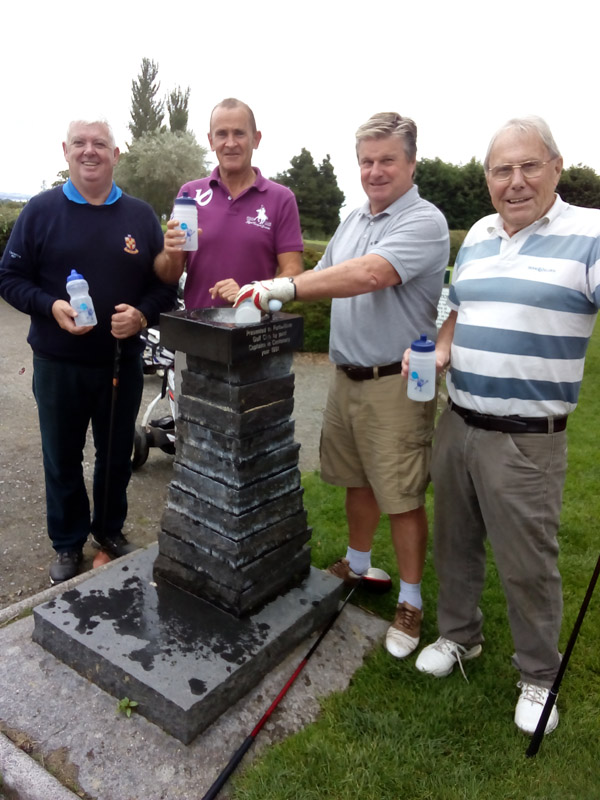 Fortwilliam Golf Club recently held a Charity Day for the NI Children's Hospice raising an impressive £7050.00.
NI Water provided 200 reusable water bottles for the golfers to encourage them to 'refill' and 'top up' from the Club's refill points around the course.
NI Water is committed to reducing plastic waste and with our drinking water quality being 99.9% pure, we want everyone to benefit from it. If everyone refills a reusable bottle from the tap, it potentially means there's one less bottle of plastic potentially ending up in our seas.
Event organiser, Ivan McMichael says the Children's Hospice was very grateful to Fortwilliam Golf Club for giving the course free of charge which greatly added to the amount of money raised, £7,050."
Over £24,000 has now been raised since the event was first held four years ago and the 2019 edition is pencilled in for Friday, August 30.
"We would also like to thank NI Water for their support of this event over the last 4 years. The members of Fortwilliam Golf Club were also very generous in their support of the event," added Mr McMichael, a Past Captain of Fortwilliam.
"Almost 40 four-balls teed it up and those members unable to compete made generous cash contributions.
"The principal sponsors, Johnsons Solicitors, were ably supported by business owners in the North Belfast area and to all of them the Northern Ireland Children's Hospice is deeply indebted."
Catherine O'Hara, NI Children's Hospice Regional Fundraising Officer says, "A huge thank you to Fortwilliam Golf Club and to everyone who helped raise this magnificent sum. Your kindness allows the Hospice to provide loving care to children and young people with life-limiting illnesses. For our work to continue we rely on your wonderful generosity."
ENDS
Picture Caption: Pictured L to R - Tommy O'Reilly, Martin Devine, Pat McGuigan, and Bertie McFarland, 'Refill' before a round at Fortwilliam Golf Club